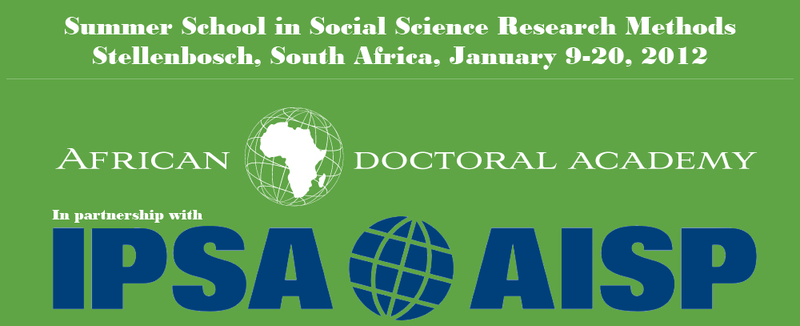 2nd Summer School in Social Science Research Methods
Presented by the African Doctoral Academy in partnership with the International Political Science Association
January 9-20, 2012
Stellenbosch University
Stellenbosch, South Africa
 
Summer School 2012
At the second annual Summer School which took place 9-20 January in Stellenbosch, 73 delegates from 16 countries attended different courses in Research Methodology in the Social Sciences. The majority of the delegates were either fulltime registered PhD students or on the academic staff of a tertiary institution whilst registered for their PhD.
Apart from presenters from Stellenbosch University, experts from other institutions included Prof Max Bergman (University of Basel) who presented a course on "Mixed Methods Design" and Prof Bernhard Kittel (University of Oldenburg) who presented a course on "Multiple Regression Analysis."
Feedback from delegates was overwhelmingly positive. The courses, ranging from Introduction to Research Designs in the Social Sciences, to practical software application courses such as SPSS and ATLAS.ti, were all oriented to equip delegates with practical skills.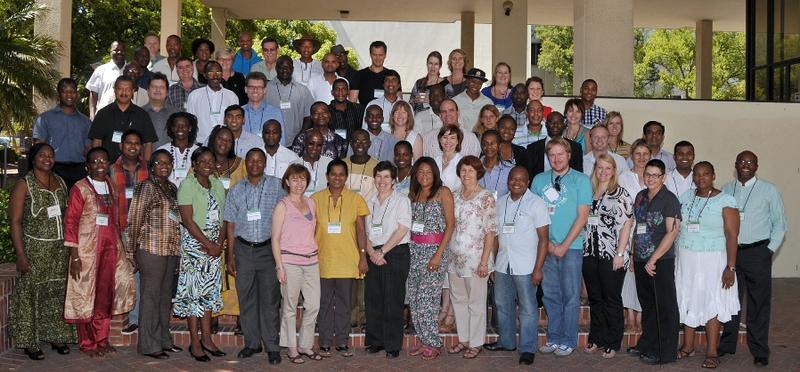 Institutional Partners:

The African Doctoral Academy is a capacity-building centre of the Faculty of Arts and Social Sciences at Stellenbosch University. Its mission is to support and advance doctoral training and scholarship on the African continent. The African Doctoral Academy will exercise this mission through offering training courses for prospective and current doctoral students in theory, methodology and scholarship. It will also offer certificated courses to academic staff on supervision, the management of post-graduate studies and research management. To inform its own work, the Academy has also initiated a research programme on "The African PhD".