One of IPSA's key missions is to support the development of political science in Global South countries and to build academic networks worldwide. The Association also aims to create an inclusive and global political science community in which all can participate. The Global South Solidarity Fund was launched in 2009 to help political scientists in financial need from developing countries attend IPSA World Congresses of Political Science. Since then, 251 of our colleagues from low-income economies benefited from this fund and participated in our Congresses. 
In October 2022, IPSA went a step further to help Global South scholars by launching a new individual membership structure that was completely redesigned and modernized. Residents of low-income economies can now benefit from a free IPSA membership. Moreover, for the first time in IPSA's history, the IPSA World Congress registration fees are based on the country of citizenship of delegates. The new reduced registration fees will allow more political scientists to join our activities and participate in the global political science community. 
Additionally, numerous political science departments in less developed countries receive complimentary institutional membership and copies of the International Political Science Review. IPSA's Research Committees (RCs) enable colleagues from such countries to participate in the global political science community and to network with others sharing their interests. Our rules ensure geographical diversity in the composition of RCs as well as in the organization of sessions at each meeting.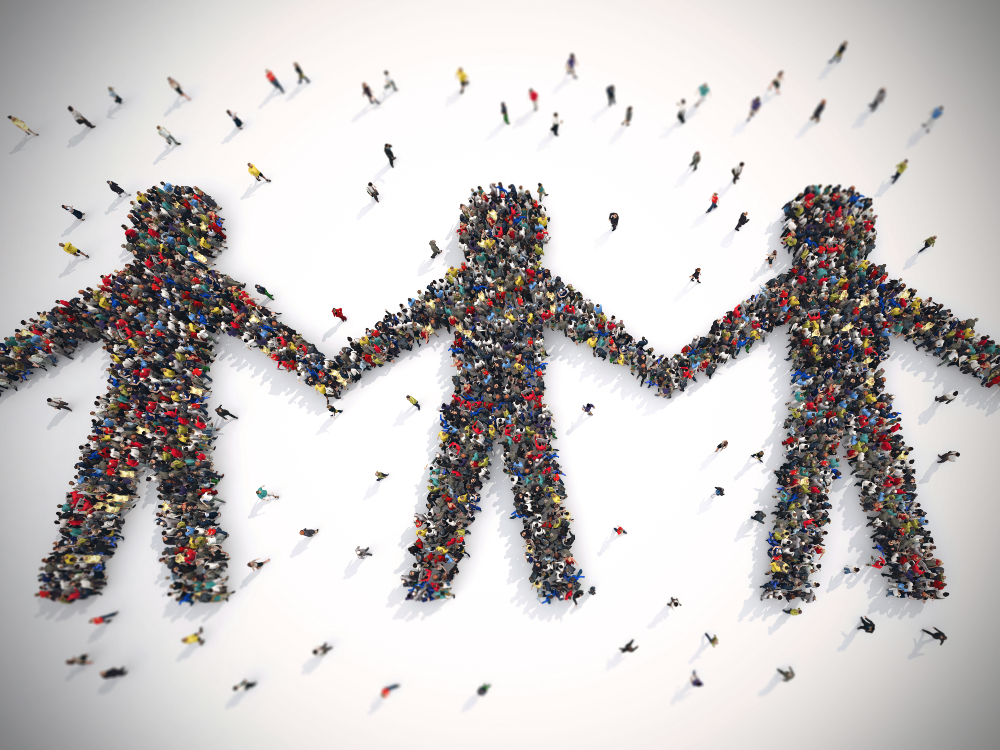 Record Contribution to the Global South Solidarity Fund!
The 2021 IPSA World Congress was presented virtually for the first time in IPSA's history and delegates from the Global South made up 19 percent of the total participants. This is very promising news that aligns with IPSA's fundamental missions. Additionally, 800 World Congress participants made a record contribution to the Global South Solidarity Fund in 2021 (US$36,640), enabling us to assist an even greater number of colleagues in financial need to attend the Congress. IPSA World Congress participants who live and work in developing countries and have a role in the 2023 IPSA World Congress Program will be eligible for travel grants supported by the Global South Solidarity Fund.
We urge you to make a difference for our colleagues in the Global South. Please help them attend the IPSA World Congress and interact with the international political science community by donating today. If you have any questions, please get in touch with us at membership@ipsa.org.
We greatly appreciate your support and look forward to meeting you at the upcoming IPSA World Congress in Buenos Aires on 15-19 July 2023.
Contributors - 2021 IPSA World Congress of Political Science
IPSA would like to thank the 800 WC2021 participants who contributed to the Global South Solidarity Fund! After the transition to a Virtual Congress announced on 1 February 2021, the Global South Solidarity Fund received a total amount of US$36,640 in donations from the WC2021 solidarity registrations, which will be used to assist colleagues in financial need to attend future IPSA World Congresses.
The following 247 individuals contributed to the Global South Solidarity Fund by choosing to maintain the full (solidarity) registration fee. The remaining 553 donations were made anonymously. IPSA thanks everyone for their incredible generosity in these challenging times.
Mr. Syed Bahadur Abbas, China
Dr. Fernando Abrucio, Brazil
Prof. Katharine Adeney, United Kingdom
Dr. Adebajo Adeola Aderayo, Nigeria
Dr. Timofey Agarin, United Kingdom
Mr. Arjan Aguirre, Philippines
Ms. Megan Aiken, Canada
Mr. Haydar Eren Akın, France
Prof. Raluca Alexandrescu, Romania
Mr. Chapelan Alexis, Romania
Dr. Thomas Ameyaw-Brobbey, China
Dr. Suely Araújo, Brazil
Prof. Leslie Elliott Armijo, Canada
Dr. Ann Armstrong, Canada
Dr. Luiz Carlos Avila Junior, Brazil
Dr. David Baldwin, United States
Dr. Josep Baqués, Spain
Dr. Philip Barker, United States
Prof. Martonio Mont'Alverne Barreto Lima, Brazil
Dr. Sherrie Baver, United States
Prof. Jane Bayes, United States
Dr. Domagoj Bebić, Croatia
Prof. Rubens Becak, Brazil
Prof. Dirk Berg-Schlosser, Germany
Ms. Miriam Bohn, Germany
Dr. Justyna Bokajło, Poland
Dr. Antoine Bondaz, France
Mr. Emanuel Bourges, United Kingdom
Prof. Rui Branco, Portugal
Prof. Kathleen Bruhn, United States
Dr. Daniel Buquet, Uruguay
Dr. Thawilwadee Bureekul, Thailand
Prof. Cristiano Cabrita, Portugal
Prof. Mauro Calise, Italy
Dr. Ines Calzada, Spain
Dr. Marco Antonio Catussi Paschoalotto, Portugal
Ms. Mairead Cavanagh, Canada
Dr. James Chamberlain, United States
Ms. Khushboo Chawla, India
Dr. Ching-Chang Chen, Japan
Prof. John Ciorciari, United States
Mr. Valentin Clavé-Mercier, United Kingdom
Prof. Francisco Collado Campaña, Spain
Prof. Bruno Comparato, Brazil
Prof. Radomir Compel, Japan
Dr. Laurence Cooley, United Kingdom
Ms. Maria Júlia Cruz da Fonseca, Brazil
Dr. Gibran Cruz-Martinez, Spain
Prof. Maria Paula Dallari Bucci, Brazil
Mr. Mario Datts, Germany
Prof. Alberto de la Peña, Spain
Dr. Marino De Luca, United Kingdom
Mr. François Debras, Belgium
Ms. Nataliya Demyanenko, Germany
Mr. Patrick Desjardins, Canada
Prof. Klaus Detterbeck, Germany
Dr. Betty Dobratz, United States
Dr. Erick Duchesne, Canada
Mrs. Pascale Dufour, Canada
Prof. Sandra Eckert, Denmark
Prof. Dan Edelstein, United States
Dr. Wayne Edge, United States
Dr. Michael Edinger, Germany
Mr. Felipe Estefan, United States
Mr. João Estevens, Portugal
Dr. Gerald Ezirim, Nigeria
Dr. John Feng, China
Prof. Alan Fenna, Australia
Miss Gabriela Luisa Fernández Herrera, Argentina
Mr. Kristian Foldes, Czech Republic
Dr. Kim Fontaine-Skronski, Canada
Prof. Giulio Gallarotti, United States
Dr. Adolfo Garcé, Uruguay
Dr. Michele Gazzola, United Kingdom
Mr. Richard Georgi, Sweden
Dr. Nefise Ela Gokalp Aras, Turkey
Miss Nathália Gonçalves Zaparolli, Brazil
Prof. Wyn P. Grant, United Kingdom
Prof. Florian Grotz, Germany
Prof. Adrian Guelke, United Kingdom
Prof. Dingping Guo, China
Mr. Yohan Ha, South Korea
Ms. Jenny Hahs, Germany
Ms. Aino Hakovirta, Finland
Dr. Rosalie Hall, Philippines
Dr. Jonathan Harrington, United States
Ms. Johanna Hase, Germany
Prof. Mark Haugaard, Ireland
Prof. Jorge Heine, United States
Dr. Thorsten Heitkamp, Germany
Prof. Ludger Helms, Austria
Prof. Alan K Henrikson, United States
Prof. Charles Henry, United States
Prof. Heike Hermanns, Germany
Prof. Hans-Kristian Hernes, Norway
Mr. Maurits Heumann, Switzerland
Dr. Ronald Hikel, Canada
Dr. Stephen Hobden, United Kingdom
Prof. Ursula Hoffmann-Lange, Germany
Dr. Takashi Hosoda, Czech Republic
Dr. Atsuko Ichijo, United Kingdom
Miss Bianca-Anastasia Ionel, Romania
Dr. Hirotake Ishiguro, Japan
Prof. Christopher Isike, South Africa
Prof. Yoko Iwama, Japan
Dr. Masahiro Iwasaki, Japan
Ms. Sharmi Jaggi, Canada
Prof. Richard Johnston, Canada
Prof. Jim Jose, Australia
Prof. Dr. Ingo Juchler, Germany
Prof. Hiromi Kabashima, Japan
Dr. Thomas Kalinowski, South Korea
Dr. Binoy Kampmark, Australia
Dr. Toshihiro Katagiri, Japan
Mr. Michiya Kawamura, Japan
Mrs. Thaise Kemer, Brazil
Ms. Verena Kettner, Austria
Dr. Michael Kilburn, United States
Prof. Wawrzyniec Konarski, Poland
Dr. Agnes Koos, United States
Dr. Alexander Korolev, Australia
Dr. Jan Kovář, Czech Republic
Dr. Mary Rose Kubal, United States
Dr. Keiichi Kubo, Japan
Prof. Stein Kuhnle, Norway
Dr. Reena Kukreja, Canada
Prof. Nonna Kushnirovich, Israel
Dr. Megumi Kuwana, Japan
Dr. Tijs Laenen, Belgium
Ms. Karolína Lahučká, Czech Republic
Dr. Goranka Lalic Novak, Croatia
Mr. Junhyoung Lee, Ireland
Dr. Eyal Lewin, Israel
Prof. Darren Lilleker, United Kingdom
Prof. Renato Lima de Oliveira, Malaysia
Dr. Emanuela Lombardo, Spain
Dr. Antón Losada Trabada, Spain
Mr. Keith Lund, France
Dr. Pascal Lupien, Canada
Dr. Muiris MacCarthaigh, United Kingdom
Mr. Bruno Magalhaes, Brazil
Dr. Irmina Matonyte, Lithuania
Dr. Masaki Matsuo, Japan
Prof. Margitta Mätzke, Austria
Dr. Dennis Louis McNamara, United States
Prof. John Medearis, United States
Mr. Gordon Kojo Nyame Mensah-Yawson, China
Dr. Natalija Micunovic, Serbia
Ms. Maria Milanova, Canada
Mr. Mario Mirabile, Italy
Prof. Matthew Manuelito Miranda, Philippines
Dr. Charles Mitchell, United States
Dr. Jaione Mondragón, Spain
Dr. Christopher Mooney, United States
Dr. Minion K. C. Morrison, United States
Prof. Sean Mueller, Switzerland
Prof. Fortunato Musella, Italy
Dr. Ryo Nakai, Japan
Dr. Ayano Nakamura, Japan
Dr. Masataka Nakauchi, Japan
Prof. Shintaro Namioka, Japan
Ms. Nguyen Quynh Nga, Vietnam
Dr. Ngozi Nwogwugwu, Nigeria
Prof. Ariyoshi Ogawa, Japan
Dr. Krzysztof Ostrowski, Poland
Dr. Christophe Pajon, France
Mr. Justin Charles Michael Patrick, Canada
Prof. Ito Peng, Canada
Prof. Ursula Dias Peres, Brazil
Prof. Zdravko Petak, Croatia
Dr. Steven Peterson, United States
Dr. Torunn Pettersen, Norway
Prof. Marek Pietras, Poland
Prof. Laurence Piper, South Africa
Dr. Cristian Pirvulescu, Romania
Mr. Gilles Pittoors, Belgium
Prof. Hans-Jürgen Puhle, Germany
Dr. Mary Ann Quirapas-Franco, Singapore
Dr. Eija Maria Ranta, Finland
Dr. Arpit Raswant, Australia
Prof. Steve Ratuva, New Zealand
Dr. Theresa Reidy, Ireland
Dr. Julia Renner, Germany
Mr. Guillermo Reyes Pascual, United Kingdom
Prof. Benoît Rihoux, Belgium
Prof. Alfredo Rizzo, Italy
Mr. Xavier Romero-Vidal, United Kingdom
Dr. Hilmar Rommetvedt, Norway
Dr. Francesca Rosignoli, Sweden
Prof. Agnieszka Rothert, Poland
Miss Silvia Carolina Ruiz Rodríguez, Austria
Dr. Anne Runyan, United States
Prof. Mark Rush, United States
Mrs. Marie-Hélène Sa Vilas Boas, France
Mr. Valerii Saenko, Italy
Mr. Juan Sanchez, United States
Dr. Rubén Sánchez Medero, Spain
Mrs. Iris Santos, Finland
Dr. Luís Eduardo Saraiva, Portugal
Dr. Maurice Satineau, Switzerland
Mr. Richard Schenk, Germany
Mr. Christian Schmidt, Germany
Prof. Madhushree Sekher, India
Prof. Helen Shestopal, Russia
Prof. Kosuke Shimizu, Japan
Dr. Sojin Shin, Japan
Ms. Kirti Singh, India
Prof. Abdulkader Sinno, United States
Prof. Leonid Smorgunov, Russia
Dr. Todd Sorensen, United States
Prof. Michele Sorice, Italy
Miss Federica Stagni, Italy
Dr. Lorna Stefanick, Canada
Prof. Janice Stein, Canada
Prof. Masako Suginohara, Japan
Mr. Zilvinas Svedkauskas, Germany
Dr. Yu Tachibana, Japan
Prof. Gökbörü Sarp Tanyildiz, Canada
Dr. Michele Testoni, Spain
Prof. Pham Quoc Thanh, Vietnam
Ms. Anya Thomas, Australia
Dr. Christian Thuselt, Germany
Dr. Cordula Tibi Weber, Germany
Mrs. Tihomira Trifonova, Bulgaria
Dr. Rostislav Turovsky, Russia
Dr. Jose Manuel Ugarte, Argentina
Dr. Marybeth Ulrich, United States
Miss Diana Teresa Vasquez Merchán, Colombia
Dr. Michelangelo Vercesi, Germany
Dr. Davide Vittori, Belgium
Dr. Oleksandr Vodiannikov, Ukraine
Mr. Erik Vollmann, Germany
Dr. F. Peter Wagner, United States
Dr. Sanne Weber, United Kingdom
Prof. Till Weber, United States
Mr. Peter Wedekind, Czech Republic
Dr. Ryan Weichelt, United States
Dr. Ben Wellings, Australia
Mr. Laurence Whitehead, United Kingdom
Dr. Richard Witmer, United States
Dr. Norma Wong, Norway
Ms. Zeying Wu, United States
Prof. Jan Wynen, Belgium
Prof. Ryusaku Yamada, Japan
Prof. Hidehiro Yamamoto, Japan
Mr. Galip Emre Yıldırım, France
Mr. Josue Andres Zuñiga Aparicio, Mexico