IPSAPortal is the portal of the International Political Science Association and an official online IPSA publication. Hundreds of useful, rich and qualitatively outstanding websites for political science are selected, rewieved and evaluated by IPSA in order to provide scholars and students of the discipline worldwide an useful tool for online research. Among others, crucial information about the nature, quantity and retrievability of the content, the easiness of access and use and the fee policy of each site are provided.
For more info please contact the IPSAPortal Editorial Staff at
ipsaportal@unina.it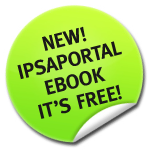 After the paperbound edition distributed at the Fukuoka 2006 Congress, we are happy to give a new - lightweight! - opportunity to comfortably browse through the extraordinary wealth and variety of scholarly sources that can now be accessed on the Web as a «library without walls».
It can be downloaded freely at ipsaportal.unina.it. You can choose between a pdf and an eBook format.