Officially launched in March 2021, IPSA Digital offers our Research Committees (RC) and Collective members free event planning and technical support for virtual academic events, including virtual conferences, workshops, and annual meetings.
IPSA Digital services include, but are not limited to:
Consultation with a professional event planner from the IPSA Secretariat;
Access to videoconferencing platforms;
Technical support and pre-event training sessions;
Assistance with event promotion through IPSA networks and social media;
Video editing and publishing of videoconference recordings.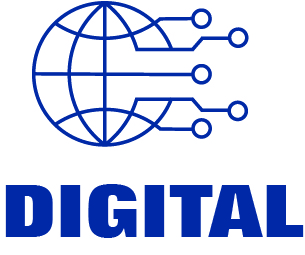 How to Apply
To begin organizing a virtual event through IPSA Digital, RCs and Collective members are invited to complete an IPSA Digital event information form. An IPSA user account and active membership are required to access the form.
Fill out the application form.
IPSA Digital application forms are reviewed by the Secretariat to assess the feasibility of the event and determine the support that can be provided. 
---
Terms and Conditions
As part of this service, the RCs and Collective Members using the IPSA Digital service agree to the following terms:
IPSA Digital services are limited to IPSA Collective Members and RCs. RC officers who wish to access the form must hold an active IPSA membership;
This service is not to be used for RC Business meetings during the IPSA World Congress of Political Science;
The support received from IPSA Digital and the role it has played in the event must be acknowledged verbally and/or in writing during the event, in all the event communications, and in any publication or presentation arising from the event;
Event organizers must include the IPSA Digital logo and/or banner provided on the event website or page, social media posts, and in event promotional messages (e.g., mass emails, press releases, newsletters, push notifications);
Participant registration forms must include the IPSA Digital logo and a section asking for participants' consent to receive IPSA's monthly free newsletter. The list is to be shared with IPSA.
For more information, please contact digital@ipsa.org
---
Testimonials
IPSA Digital has supported various academic events worldwide and provided an innovative platform for dialogue and networking for our global political science community.
RC33 - Studying Political Scientists: An Open & Global Workshop on Methodology
9 December 2022
Management of global virtual events involves specific challenges that necessitate professional help. It was a blessing that we could get IPSA Digital's excellent assistance in the planning and execution of the workshop. Thanks to IPSA Digital, we had a lively, efficient, and fruitful workshop experience.  The workshop was promoted on the IPSA website and social media accounts, and we did not have to worry about the technical registration details. We also had assistance in breakout rooms and slide transitions so that we could concentrate on academic collaboration. Finally, the evaluation meeting was crucial for rethinking, revising and recharging. We also have a high-quality video recording of the event. 
Dr. Mehtap Söyler, Co-organizer
The quality of the support that we received through IPSA Digital was outstanding and critical for the success of the online workshop Studying Political Scientists: An Open & Global Workshop on Methodology. I highly recommend their services to the entire IPSA community!
Dr. Paulo Ravecca, RC33 Chair and Co-organizer
RC18 and RC38 - International Business, National Policy: Unpacking Business and Development in Asia and The Pacific
17-18 October 2022
As Chair of the Research Committee on Asian and Pacific Studies (RC18), my experience working with IPSA Digital on our recent online conference was exceptional. The team's knowledge, efficiency, and care made the planning and execution process effortless and resulted in a highly successful event for our current and prospective members. Their attention to detail, technical expertise, and proactive approach to anticipating and addressing any potential challenges ensured a seamless and engaging virtual experience.
The team at IPSA Digital was not only highly skilled but also outstanding in their interactions. Their availability to assist with any questions or issues that arose made the entire process stress-free. Their warm and professional demeanour made them a joy to work with, and their commitment to delivering a top-notch experience was evident in every aspect.
I wholeheartedly recommend IPSA Digital for any future events. The team's expertise and dedication to excellence are unparalleled. Their commitment to delivering a quality experience and first-rate technical skills make them the ideal choice. As RC18 Chair, I extend my gratitude to the IPSA Digital team for their hard work and dedication in serving our IPSA community.
Dr. Angelin Chang, RC18 Chair
Our collaboration with IPSA on the "How have Years 2020-2021 Changed the World? New Challenges to Human Rights in the 21st Century" conference was outstanding. Their team's exceptional cooperation and willingness to assist were invaluable to the success of the event.
Professor Jędrzej Skrzypczak, Ph.D., Krzysztof Duda, Ph.D.
Adam Mickiewicz University, Poznań, Poland