The COVID-19 pandemic has disrupted traditional academic meetings and conferences worldwide. In a matter of months, the pandemic shifted almost all onsite events to virtual. However, organizing a virtual event comes with organizational challenges and various costs, including event software, licensing, technical support, registration, ticketing, attendee management, and promotion.
Unfortunately, not every academic institution or association in our field has access to event management expertise, software or up-to-date technical experience to manage virtual events. In light of the cancellation of onsite events and requests from our members from different parts of the world, IPSA developed a concrete solution to facilitate organizing virtual events for Collective Members (National Associations) and IPSA Research Committees (RCs).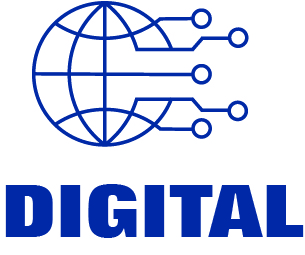 What is IPSA Digital?
IPSA Digital offers our Collective Members and RCs free and privileged event planning and technical consultation with a professional event planner from the IPSA Secretariat. The service also gives access to virtual meetings and webinar rooms for hosting conferences, research meetings and other activities held in a virtual format. The online service also aims to create an innovative platform for dialogue and networking for the political science community.
Collective Members and RCs can enjoy this service to organize their annual meetings, workshops, or conferences (up to 100 participants). The platform is user and mobile-friendly and accessible on all devices, including tablets, smartphones and internet browsers.
---
Services Offered
Event planning and technical consultation with a professional event planner from the IPSA Secretariat;
Programming of video meeting platform;
Technical Zoom instructional guidelines and reminder templates for participants and speakers;
Assistance with registration programming through Zoom or Eventbrite (only free events);
Promotional support via IPSA's social media accounts, website and newsletter;
Targeted technical support during the event (dependent on time zone, duration and complexity of event);
Video recording of the conference provided after the event.
How to Apply
We invite our Collective Members and RCs to Fill out the application form.
The application will be reviewed by the Secretariat team and evaluated on the basis of criteria such as content, dates and objectives of the activity. Once approved, a member of our team will contact the organizers to provide technical and event-planning support.
This service and access to this form are limited to IPSA Collective Members and RCs.
RC officers who wish to access the form must be IPSA members and this service is not to be used for RC Business meetings during the IPSA World Congress.
Terms and Conditions
As part of this service, the RCs and Collective Members using the IPSA Digital service agree to the following terms:
Event organizers must recognize IPSA's support during the event and in all the event communications;
The IPSA Digital logo and/or banner (including the URL to the IPSA website) provided by IPSA must be used on the event website or page, on social media, in promotional messages (mass emails, press releases, newsletters, push notifications etc.);
The IPSA Digital logo must be included on the registration form. The form must also include a section asking participants' consent to receive IPSA's free newsletter. After the event, the list is to be shared with IPSA;
The IPSA Digital logo must be featured on slides at the start of each day;
Verbal recognition of IPSA's participation and IPSA Digital at the beginning of the event;
The support of IPSA must be recognized in any publication or presentation arising from the event.
For more information, please contact digital@ipsa.org