Two Candidates for the Position of IPSA Research Committee Liaison Representative
Publication date: Thu, 13 Apr 2023
The next IPSA Research Committee Liaison Representative (RC Liaison) will be elected at the meeting of the Advisory Committee on Research (ACR)to be held at the  2023 IPSA World Congress of Political Science in Buenos Aires on Wednesday 19 July 2023, from 15:30 to 17:30 (Buenos Aires time). Members of Research Committees (RCs) had until 6 April to submit their candidacies to the IPSA Secretariat.
Dr. Ashok Ranjan Basu, Vice-Chair of RC48, and Prof. Carmelo Cattafi, Chair of RC40, have submitted their candidacies for nomination. Please note that candidacies submitted onsite at the ACR meeting will also be accepted.
Some Aspects of the Work Carried out by the RC Liaison
Created in 2000, the RC Liaison sits on the Committee on Research and Training (CRT), which meets  at each IPSA Executive Committee meeting (2-3 times per year). She/he is the person who strengthens the Research Committees-Executive Committee linkages. The Liaison Representative also advises the IPSA Executive Committee and the IPSA Secretariat on matters related to the Research Committees. To this goal, she/he will maintain constant communication with the RC officers and work closely with the Chair of the CRT and the IPSA Secretariat on all matters related to Research Committees.
---
Candidates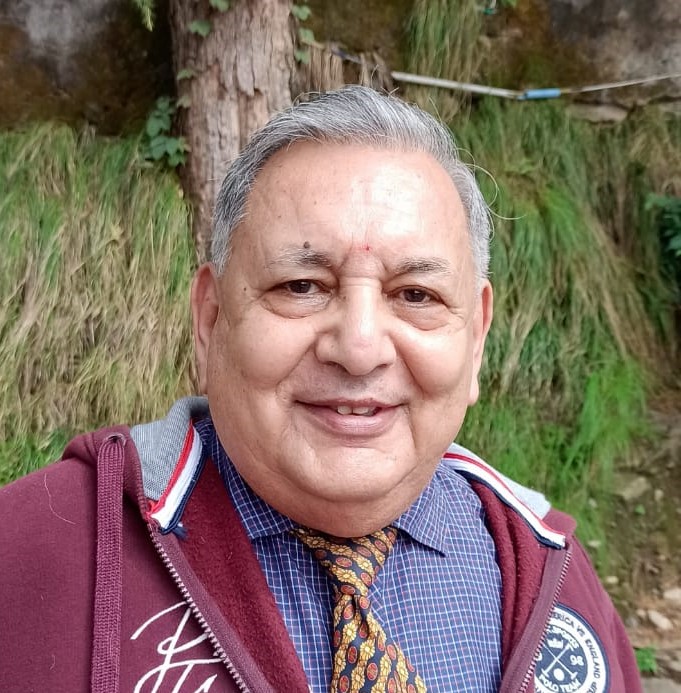 Ashok Ranjan Basu
I am a senior Civil Servant in India and held important positions in the State and Central Government of India. I functioned as Financial Commissioner, which is the highest revenue court. Finally, I became a Member of the Central Administrative Tribunal which is at par with the High Courts. My last assignment was as a Senior Fellow of the Indian Council of Social Science Research in New Delhi. I was awarded President's Medal for distinguished service.
I did an M.Sc. in Physics from Patna University and taught up to the M.Sc. class. I also did an M.A. in Public Administration from Punjab University, Chandigarh, and was awarded the Gold Medal. Thereafter, I did an M.A. in Metropolitan Planning from Liverpool University (UK). I completed my first Ph.D. from Punjab University on development administration in tribal areas. I did another Ph.D. in Management from the All India Management Association New Delhi (AIMA), where I was made a Fellow of AIMA. My post-doctorate work was on squatter settlement in Third World countries which is based on my work done at Liverpool University. I was awarded D.Litt. degree by Magadh University. Based on my work in various fields, I was made a Fellow of the Royal Asiatic Society of Great Britain and Ireland, in London. I have written several books and have published about fifty papers.
I am a member of IPSA since 2012. I have presented papers and acted as Chairperson or Discussant at IPSA conferences in Madrid, Montreal, Poznan and Brisbane.
As Director of the Himachal Pradesh Institute of Public Administration from 1983 to 1988, I conducted training, and research and organized seminars and conferences in collaboration with various institutes, universities as well as State and Central Governments. My professional and academic background has been of great help in understanding various aspects of socio-psychological behaviour, administrative culture, and various aspects of law, gender equality and women empowerment, etc.
I began as Secretary of RC 48 on Administrative Culture in 2012 when Prof. Rosamund Thomas was the Chair. Subsequently, I became Vice-Chair and continue to this day with the current Chair Prof. Jeremy Lewis.
With my professional and academic background, I will be able to strengthen the research committees-Executive Committee linkages and will be able to advise the IPSA Executive Committee and the IPSA Secretariat on matters related to the research.As RC Liaison Representative, I would give more emphasis on research-based, both theoretical studies as well as field studies. The emphasis would be on global studies based on both developed and developing countries. Special efforts would be taken to have conferences in collaboration with the political science associations and universities in different countries on relevant topics which could be the groundwork for future IPSA conferences.
Carmelo Cattafi
For me, it has always been an honor to be part of IPSA as a member and as Chair of IPSA RC40 on New World Orders? Now I would love to be able to continue supporting with my contribution as RC Liaison Representative. I would like to have the possibility to put my experience at the disposal of our association, in the sign of equality, inclusion, respect and love for every human being. 
I am a political scientist and internationalist with a Ph.D. in Social Sciences. I am professor at the Department of Political Science and International Relations at the Tec de Monterrey (Mexico), and director of the Ph.D. program in Social Science. From August 2012 to 2019, I served as director of the bachelor's degree in political science and the bachelor's degree in international relations at the Tec de Monterrey. I completed my studies and research in Italy, France, Tunisia, Luxembourg, USA, and Mexico. I am the author and editor of several books and journal articles. 
I have participated in anti-corruption projects. I was Facilitator of the Local Technical Secretariat of the State of Nuevo León for the deployment of the Open Government exercise from 2017 to 2019 (with Transparency and Access to Information Commission of the State of Nuevo León, the Executive, Legislative and Judicial Power, and civil society organizations). I served as Executive President and Citizen Councilor of the Citizen Council for Open Government, Transparency and Accountability of the Municipality of Monterrey (2019-2022). I'm the coordinator of the World Politics and International Relations axis of the Mexican Association of Political Science, and director for publishing on the board of the Mexican Association of International Studies. 
As RC Liaison Representative, I would like to generate a work strategy based on respect and harmony among the committees; prioritize the needs and proposals of each committee for the benefit of our association; encourage dialogue and continuous improvement of knowledge dissemination processes; encourage teamwork in an interdisciplinary way; work with universities, IPSA and our committees to encourage publication of research papers and strengthen the Research Committees-Executive Committee linkages.I will seek a more direct channel of dialogue for more fluid communication on matters related to the Research Committees and I would like to involve student representatives in the committees.