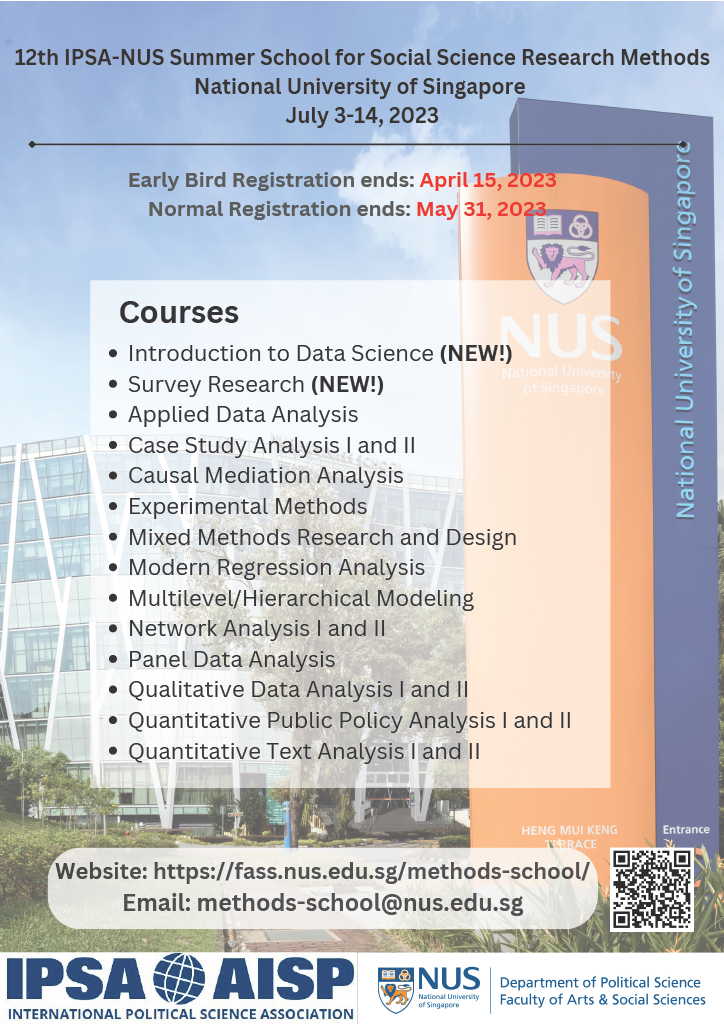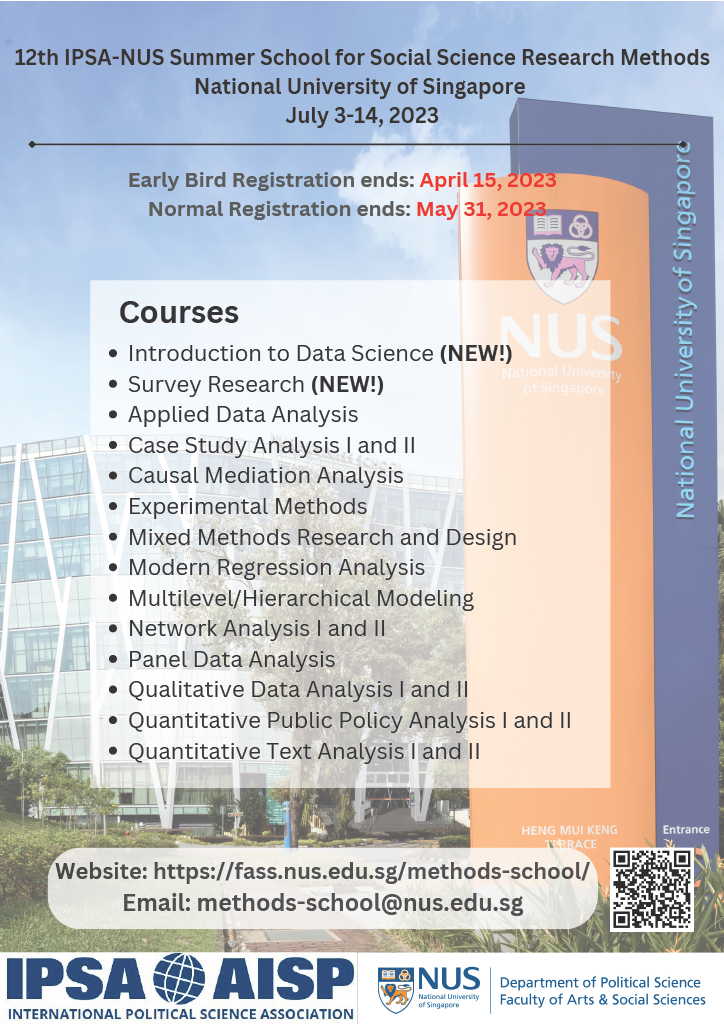 Registration Open for the 2023 IPSA-NUS Summer School in Singapore
Publication date: Wed, 25 Jan 2023
The 12th Annual IPSA-NUS Summer School for Social Science Research Methods will be held at the National University of Singapore on 3-14 July 2023. The majority of classes will be offered in person on the NUS campus, while some classes will be offered virtually.
The Methods School offers various basic to advanced courses in quantitative, qualitative, and formal methods. All courses focus on both the theory and practice of social science research. Participants receive excellent hands-on training in state-of-the-art methods and techniques from our highly experienced international faculty. Join us for rigorous training in social science research methods and global networking opportunities. Acquire cutting-edge methods skills, meet future collaborators and co-authors, and make new friends with similar research interests from Asia-Pacific, the U.S., Europe, and beyond.
Early bird registration deadline: 15 April 2023
Registration deadline: 31 May 2023
For more information on the Methods School courses, instructors, and financial aid, please visit the IPSA-NUS Methods School website or contact methods-school@nus.edu.sg.