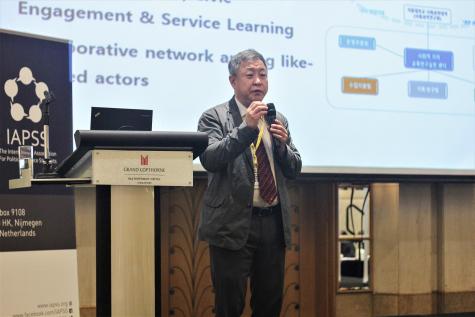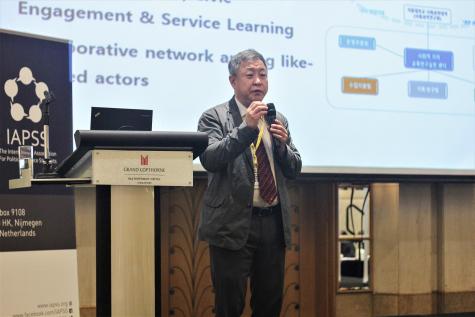 Prof. Euiyoung Kim's Lecture at the IAPSS Academic Convention
Publication date: Tue, 04 Dec 2018
IPSA Executive Committee Member and President of the Korean Political Science Association Prof. Euiyoung Kim addressed the International Association for Political Science Students (IAPSS)  Academic Convention, held on November 19-23, 2018 in Singapore. In his lecture, "Social Economy and Democracy: Theory and South Korean Case," Prof. Kim discussed a series of elemental findings of social economy and citizen politics and introduced case studies. The lecture was followed by a Q&A session.
The IAPSS 2018 Academic Convention was held in Singapore, taking the annual event to Asia for the first time in partnership with the Asia-Europe Foundation (ASEF). Students representing 33 countries convened to discuss the theme "Rethinking Development: Innovative Policies for Social and Economic Advancement."
Other highlights of the Academic Convention included an Intergenerational Dialogue on Rethinking Development, featuring roundtable talks between students and diplomats, as well as theory-to-practice presentations by the Finnish Ambassador and Rwandan High Commissioner. In addition to student panels, the Convention also welcomed Ambassador Karsten Warnecke, the Executive Director of ASEF, as well as a series of high-profile academics from Asia and Europe.