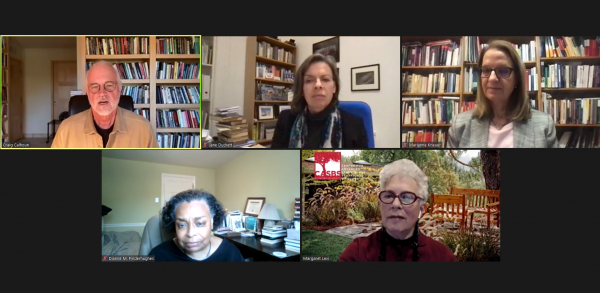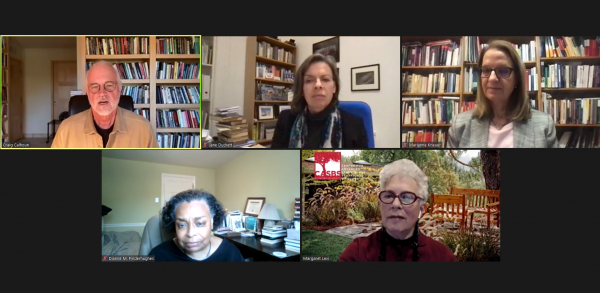 ISC-IPSA Joint Webinar on Pandemic Politics
Publication date: Fri, 26 Nov 2021
The International Science Council (ISC) and IPSA presented a joint webinar on political science and the impact of the COVID-19 pandemic on 24 November 2021. 
Entitled Pandemic Politics: What Have We Learned? the webinar began with opening remarks by IPSA President Dr. Dianne Pinderhughes, who described IPSA's long-standing collaboration with ISC and its predecessor the International Social Science Council. Dr. Pinderhughes emphasized that it may take years to understand the impact of the pandemic, which has deepened existing inequalities, especially among minorities and women in low-income groups. She also mentioned IPSA's Regional Dialogues initiative launched in 2020 in response to the pandemic's impact on academic life and national associations worldwide.
The chair of the webinar, Craig Calhoun, Professor of Social Sciences at Arizona State University, then explained that ISC's webinar series covered four major cognate social science disciplines: economics, psychology, sociology and political science. Prof. Calhoun went on to introduce keynote speaker, Dr. Jane Duckett, the Edward Caird Chair of Politics and Director of the Scottish Centre for China Research, who has been leading a project about the Chinese government's handling of COVID-19.
In her keynote speech, Prof. Duckett discussed the strengths and limitations of political science and its contribution to our understanding of the pandemic, and she presented an overview of published research papers on the pandemic. Evidence suggests that the pandemic has reduced conflicts in the Middle East but increased those in Southeast Asia, she explained. Another pressing question in our field concerns which countries or types of countries (authoritarian or democratic political systems) best responded to the pandemic. Prof. Duckett has found that authoritarian states (China and Vietnam) and democracies alike (New Zealand and Norway) have successfully brought the pandemic under control. At the same time, authoritarian and democratic states like Russia, the UK and the US have struggled to control case counts and deaths from COVID-19.
Prof. Duckett's presentation followed comments from three distinguished discussants: Prof. Margaret Levi, Sara Miller McCune Director of the Center for Advanced Study in the Behavioral Sciences (CASBS); Prof. Dr. Marianne Kneuer, IPSA Past President; and Dr. Adebayo Olukoshi, Distinguished Professor at the University of the Witwatersrand.
Prof. Levi focused on the US, specifically on partisan differences and public trust in government as measured by its effectiveness. Differences in public trust in information from the federal government also underscore the massive partisan divide at play in the US. There is greater trust and information deficit among Republican voters, and GOP governors are less likely to impose stringent rules on their population.
Prof. Dr. Marianne Kneuer, Full Professor of Comparative Politics at TU Dresden and IPSA Past President, discussed the impact of the pandemic on our discipline, drawing on her experience as president of IPSA and her research on solidarity and COVID-19. She pointed out two ambivalences. The first refers to trust and science. Based on her research among 13 political and societal actors or organizations in Germany, general practitioners and scientists are the most trusted groups. But when scientists present opposing views, the image of science is adversely affected. Political scientists face a bigger problem, as they use different methods and approaches, and their research findings are not homogeneous. The second ambivalence lies in the different logic in the news media and within the scientific community: Journalists strive for simple and straightforward messages from scientists, while political science findings do not necessarily match society or media perceptions.
Dr. Olukoshi, the last to offer remarks, concluded that it has been difficult to draw a correlation between regime types and government effectiveness in responding to the pandemic. He spoke about the impact of the pandemic on the African continent, noting the asymmetry and inequality in the global order.
Watch the recording of the event below: