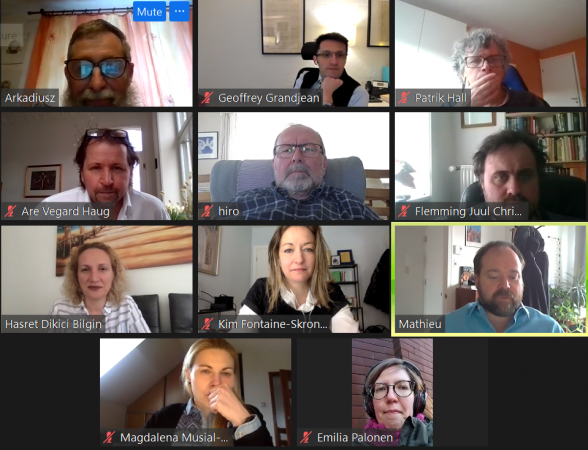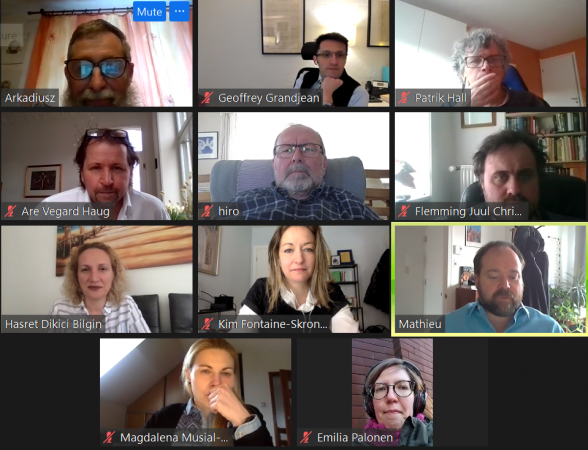 IPSA's "Regional Dialogues" Meetings Conclude with Asia/Oceania and Europe
Publication date: Thu, 25 Feb 2021
We are pleased to announce the final three meetings of IPSA's "Regional Dialogues" initiative to strengthen relationships between IPSA and its Collective Members. The first two meetings on Africa and the Americas were successfully held on 30 October and 12 November 2020.
The third Regional Dialogue meeting on Asia/Oceania was held on 10 March 2021. It was chaired by IPSA Vice President Yuko Kasuya. The meeting will gather the following 12 Collective Members: Australia, Georgia, India, Israel, Japan, Kazakhstan, Lebanon, Nepal, New Zealand, Philippines, South Korea, and Taiwan.
The fourth and fifth meetings will be on Europe. The meeting on 18 March was chaired by Executive Committee Member and IPSA World Congress Program Co-chair, Hasret Dikici Bilgin, and Executive Committee Member, Arkadiusz Zukowski. This meeting was held with the participation of the following collective members: Belgium, Denmark, Finland, France, Iceland, Luxembourg, Netherlands, Norway, Poland, Slovakia, Slovenia, Sweden, Switzerland, Turkey, Ukraine, and the Nordic Political Science Association.
The final meeting will see the remaining European countries gather on 23 March 2021. It will be chaired by IPSA Executive Members Pablo Onate and Simona Piattoni, and the following collective members will participate: Austria, Bulgaria, Croatia, Czech Republic, Germany, Greece, Hungary, Italy, Lithuania, Portugal, Romania, Russia, Serbia, Spain, and the United Kingdom.
The Regional Dialogues initiative covers three main topics:
The impact of the COVID-19 pandemic on national political science associations and teaching at universities;
IPSA services to national associations;
Other important issues raised by national associations.
IPSA decided to create regional dialogues at the virtual EC Meeting in April 2020. The Committee on Membership and Participation discussed ways to reach out to IPSA collective members to sustain relationships in the context of the COVID-19 pandemic. In light of the IPSA World Congress's postponement, both of which have interrupted regular channels of communication with collective members.
This new initiative provides an opportunity to connect with collective members by fostering a broader dialogue between presidents and/or executive directors/secretaries-generals at a regional level, and groups from Africa, Asia/Oceania, Europe, and the Americas.
Hosting regional online dialogues offers an online platform for communication that takes into account time zones while promoting discussions on general topics that draw a reasonable number of participants and on more specific regional issues. Smaller regional discussion groups also allow IPSA to elicit more feedback from our sixty collective members, considering each member's realities and challenges.