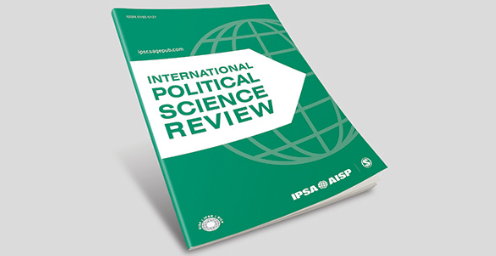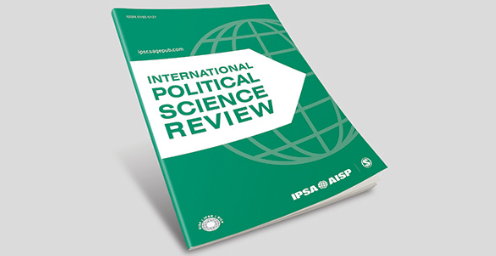 IPSR Special Issue: Regional Sanctions and the Struggle for Democracy
Publication date: Wed, 06 Oct 2021
The latest issue of the International Political Science Review (IPSR) for September 2021 has been published (Volume 42, Number 4). This special issue, entitled Regional Sanctions and the Struggle for Democracy, contains eight research papers on the subject.
Regional organisations (ROs) around the world increasingly use sanctions against member states in situations of democratic crisis. This special issue unpacks the trend of RO sanctions in regions that are both democracy-dense (Europe and the Americas) and autocracy-dense (Africa, Southeast Asia, and the Middle East).
IPSA members can access the full IPSR archive from 1980 to the present through the My IPSA menu. Published by SAGE, IPSR is the flagship journal of IPSA and is committed to publishing peer-reviewed material that makes a significant contribution to international political science.
---

IPSR - Volume 42, Number 4, September 2021
Special Issue: Regional Sanctions and the Struggle for Democracy
Regional sanctions and the struggle for democracy:  Introduction to the special issue
Elin Hellquist and Stefano Palestini
Regional sanctions as peer review: The African Union against Egypt  (2013) and Sudan (2019)
Elin Hellquist
Regional organizations and the politics of sanctions against undemocratic behaviour in the Americas
Stefano Palestini
(Un)Democratic change and use of social sanctions for domestic politics: Council of Europe monitoring in Turkey
Digdem Soyaltin-Colella
Institutional logics and the EU's limited sanctioning capacity under Article 7 TEU
Carlos Closa
Legitimation, regime survival, and shifting alliances in the Arab League: Explaining sanction politics during the Arab Spring
Maria Josepha Debre
Understanding ASEAN's approach to sanctions against norm breakers 
Kerstin Schembera 
Regional organizations and democratic conditionality: Family resemblances and shaming
Laurence Whitehead