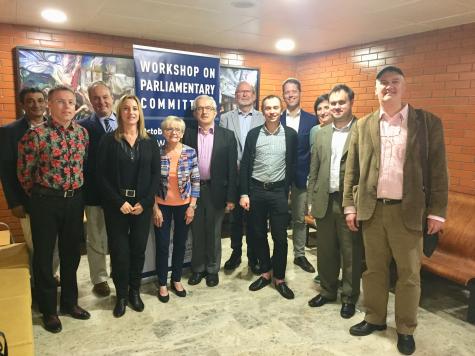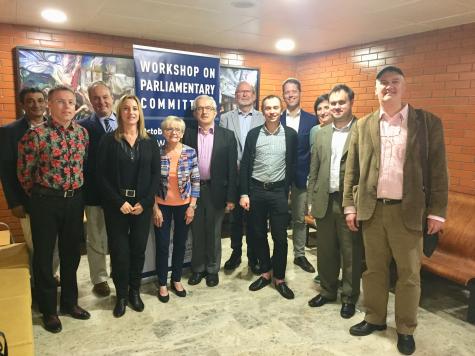 IPSA Research Committee 08 - Legislative Specialists Organized a Workshop on Parliamentary Committees
Publication date: Wed, 06 Nov 2019
IPSA Research Committee 08 - Legislative Specialists organized a workshop on the role of parliamentary committees at Universidad de Valencia in Spain on 23-24 October 2019.
According to conventional knowledge, strong committees are necessary if not sufficient condition for strong parliaments. However, several of the papers presented at the workshop indicate that there may be a gap between formalities and realities and that the role of parliamentary committees needs to be re-interpreted.
Twelve scholars from various countries presented and discussed a common framework for analysis together with papers on parliamentary and legislative committees in Arab countries, Australia, Denmark, Finland, France, Germany, Hungary, Israel, Norway, Spain, Turkey, and the UK.
The intention is to publish a volume that will also include papers on Ghana, Nigeria, and Ukraine. Furthermore, the participants considered follow-up plans for an international database on parliamentary committees and their institutional arrangements. A visit to the regional parliament, Corts Valencianes, during a plenary debate, was included in the program.
The workshop was organized by Sven Siefken (Martin-Luther-Universität Halle-Wittenberg) and Hilmar Rommetvedt (NORCE Norwegian Research Centre, member of the IPSA Executive Committee), together with Pablo Oñate (Universidad de Valencia, member of the IPSA Executive Committee) and Zdenka Mansfeldova (Czech Academy of Sciences, Chair of RC08). The workshop was generously sponsored by the Generalitat Valenciana.