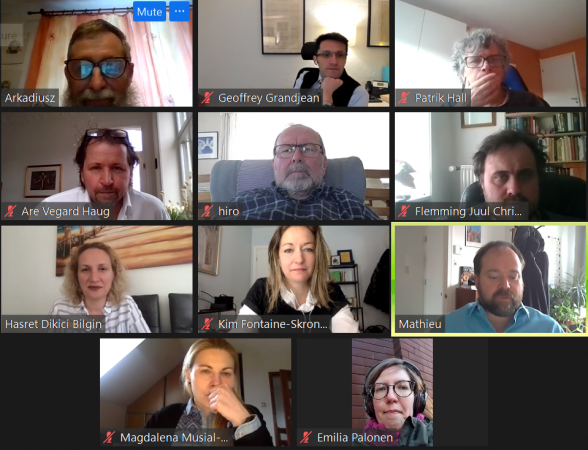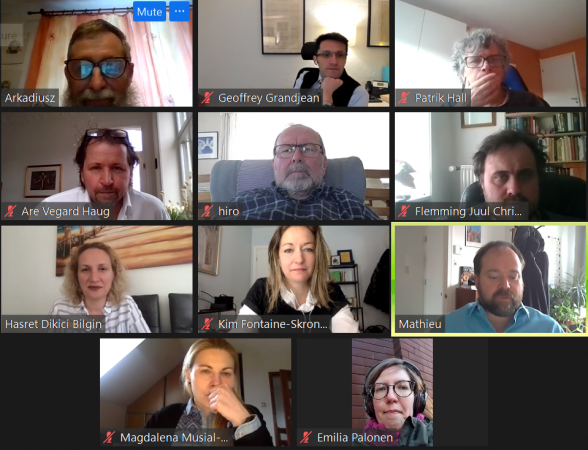 IPSA Regional Dialogues A Success
Publication date: Tue, 06 Apr 2021
We're delighted to announce that meetings held under IPSA's Regional Dialogues program have wrapped up with success. From 30 October 2020 to 23 March 2021, IPSA held five Regional Dialogues, via Zoom, aimed at fostering stronger ties between IPSA and its collective members from Africa, the Americas, Asia, Europe and Oceania.
The goal was to reach out to IPSA collective members with the goal of further sustaining relationships in the context of the COVID-19 pandemic and in light of the postponement of the IPSA World Congress, both of which have interrupted regular channels of communication with collective members. Some 37 national and regional political science associations across the world responded to IPSA's invitation and participated in this meeting series. Each meeting was attended by IPSA President Marianne Kneuer, Executive Director Kim Fontaine-Skronski and Membership, Communication and Strategy Director Mathieu St-Laurent, and chaired by IPSA Executive Committee member(s).
During the Regional Dialogues meetings, the following topics were discussed:
The impact of COVID-19 pandemic on national political science associations and teaching at universities;
IPSA services to national associations;
Other important issues raised by national and regional associations.
This new initiative has provided a unique opportunity to connect with collective members by fostering a broader dialogue between IPSA and its national political science associations. Smaller regional discussion groups allowed IPSA to elicit more feedback from our collective members, taking into consideration the realities and challenges specific to each member.
The IPSA Secretariat is currently preparing a report to evaluate the feedback and suggestions from national and regional associations to improve the cooperation with them. The report will be discussed at the 135th IPSA Executive Committee (EC) Meeting on 24-25 April 2021.
---
Regional Dialogues Meetings
The Meeting on Africa, 30 October 2020
Chair: IPSA Vice-President & Special Representative for Ethics Christopher Isike 
Participant Countries/Associations: Angola, Nigeria, South Africa
 Americas, 12 November 2020
Chair: IPSA Vice-President & Special Representative for Gender and Diversity Yasmeen Abu-Laban and EC Member Jesús Alberto Rodríguez Alonso
Participant Countries/Associations: Argentina, Bolivia, Brazil, Canada, Colombia, Mexico, Uruguay, the United States, the Latin America Political Science Association (ALACIP).
Asia/Oceania, 10 March 2021
Chair: IPSA Vice President Yuko Kasuya
Participant Countries/Associations: Australia, Georgia, India, Israel, Japan, New Zealand, Philippines, South Korea, and Taiwan.
Europe (Group 1), 18 March 2021
Chairs: EC Member Arkadiusz Zukowski and 2021 IPSA World Congress Program Co-chair Hasret Dikici Bilgin
Participant Countries/Associations: Belgium, Finland, Netherlands, Norway, Poland, Sweden, Turkey, and the Nordic Political Science Association.
Europe (Group 2), 23 March 2021
Chairs: EC Members Pablo Onate and Simona Piattoni
Participant Countries/Associations: Germany, Greece, Hungary, Italy, Lithuania, Portugal, Russia, and Serbia.