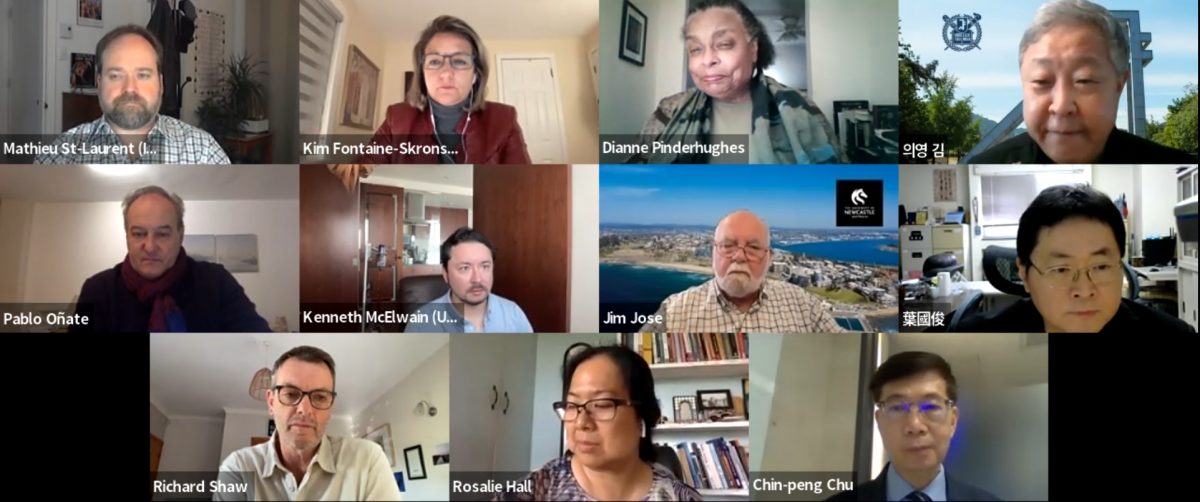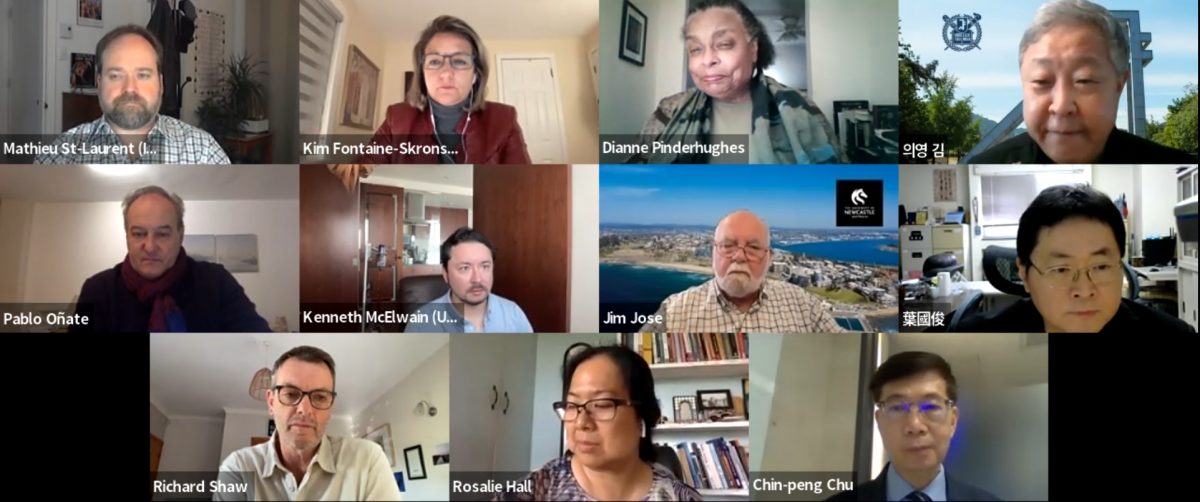 IPSA Regional Dialogues Second Edition
Publication date: Wed, 18 Jan 2023
We are pleased to announce that IPSA successfully held the second edition of its Regional Dialogues with national and regional political science associations (collective members). Five Regional Dialogue meetings were held virtually to foster stronger ties between IPSA and its collective members from Africa, the Americas, Asia-Oceania and Europe. 
Each meeting was attended by representatives of IPSA collective members from these regions as well as IPSA President Dianne Pinderhughes, IPSA President-Elect Pablo Oñate, Executive Director Kim Fontaine-Skronski, Membership, Research and Strategy Senior Director Mathieu St-Laurent, and chaired by IPSA Executive Committee member(s).
The 2022 edition covered the following topics:
The impact of the COVID-19 pandemic on national political science associations and on diversity and gender equality;
State of the discipline (development, difficulties, relationships with other disciplines, and academic freedom);
Other major issues raised by national associations.
The results of these meetings will be presented at a special session held in conjunction with the 2023 IPSA World Congress of Political Science in Buenos Aires, where the chairs of each Regional Dialogue will present their main conclusions.
Background
Hosted by the IPSA Secretariat, the initial dialogues were held virtually between October 2020 and March 2021. Building on the success of the first edition, the IPSA Regional Dialogues have become a regular activity on the IPSA agenda, to be held every non-Congress year.
Hosting regional dialogues offers an online communications platform that considers time zones, while advancing discussions on general topics that draw a reasonable number of participants, and on specific regional issues. Smaller regional discussion groups also allow IPSA to elicit more feedback from our 59 collective members, considering each member's realities and challenges.