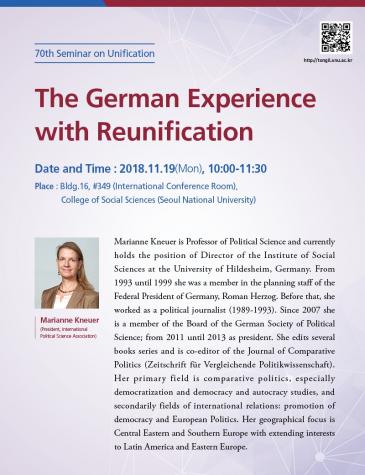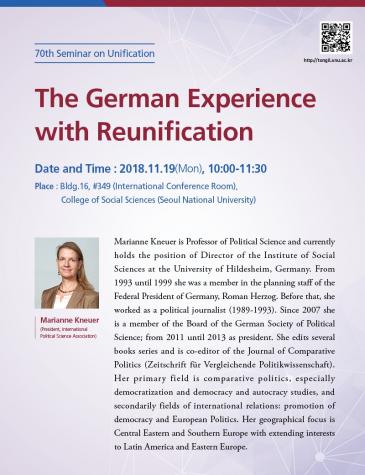 IPSA President Marianne Kneuer's Lecture on German Reunification
Publication date: Wed, 21 Nov 2018
On November 19th, 2018, IPSA President Professor Marianne Kneuer gave a lecture titled "The German Experience with Reunification" at the 70th Seminar on Unification at the Seoul National University in South Korea. The conference was one in a series organized by the Institute for Peace and Unification Studies at the Seoul National University to provide a space for national and international scholars to discuss important topics in peace and unification studies.
In her speech, Professor Kneuer summarized the effects of reunification on the German nation. Focusing on her personal experience, she explored the impact reunification had on the German people, including the generations who did not live through it. You can listen to the entire lecture below.
Additionally, Professor Kneuer and IPSA Executive Committee members met in Seoul for the 129th IPSA Executive Committee meeting (November 17-18), hosted by the Seoul National University and the Korean Political Science Association.