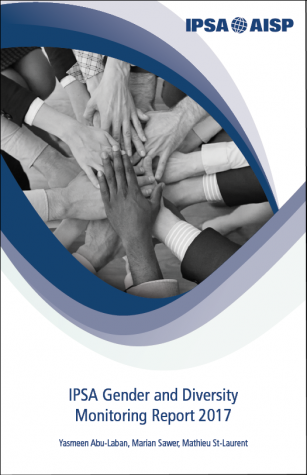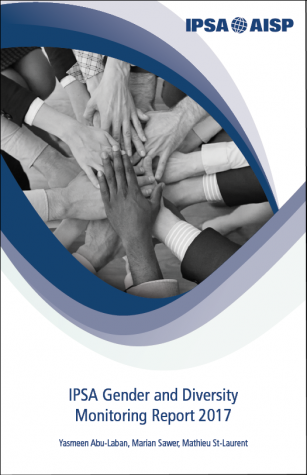 IPSA presents the Gender and Diversity Monitoring Report 2017
Publication date: Fri, 29 Jun 2018
Because men have long dominated both the political science profession, and the sphere of official politics, it remains an IPSA priority to assess inroads women have made into the discipline.
IPSA has been monitoring the number of women members of IPSA since 1995, and has been reporting on gender representation, membership, and practices within its affiliated national associations since 2011. Previous gender monitoring reports were presented to IPSA World Congress events in Madrid (2012) and Montreal (2014). IPSA will present its current report, which now assesses gender alongside diversity, at the World Congress in Brisbane (2018).
This survey was conducted by IPSA during late 2017 and early 2018. Of the 55 national political science associations (PSAs), that are affiliated to IPSA, responses were received from 33. Most provided answers to all of the survey questions concerning the breakdown of membership along gender lines and leadership positions taken in relation to initiatives promoting equal opportunity.
The gender monitoring process, along with periodic surveys of national associations, is one of the key ongoing responsibilities of IPSA's Committee on Membership and Participation. The current survey and report builds on earlier ones by maintaining the critical focus on gender, but broadens the lens to include race, ethnicity, religion and Indigeneity. For this reason, this year's version is called a 'Gender and Diversity Monitoring Report'.
We believe this move to consider gender alongside other dimensions of diversity is important for three key reasons. First, contemporary research on gender and feminist scholarship is highly attuned to the fact that the experience and identity of women can vary considerably by virtue of class or race/ethnicity amongst many other factors. Second, attention to gender and practices in relation to promoting equal opportunity may take from or contribute to supporting other marginalized groups in the profession, and therefore it is pertinent to begin to consider such synergies. Finally, a central goal of IPSA in reporting on gender has been to track the changing situation in the profession from a comparative perspective attuned to regional and national variations, and to enhance discussion and awareness of gender equality. By broadening out to consider both gender and other forms of diversity, the conversation can include discussion of how to promote equal opportunities for different groups who may have been historically marginalized.
By providing information on special measures that have been implemented by PSAs, we seek to inform the international political science community about good practices that might be considered to promote equal opportunities. As this report shows, there may be differences in relation to region and size of association, with large associations able to undertake more initiatives. This is not consistent, however, and it is our hope that this year's report can contribute to an ongoing dialogue and exchange about who we are, what we do in the profession, and what we can learn from each other to make the discipline inclusive for all.