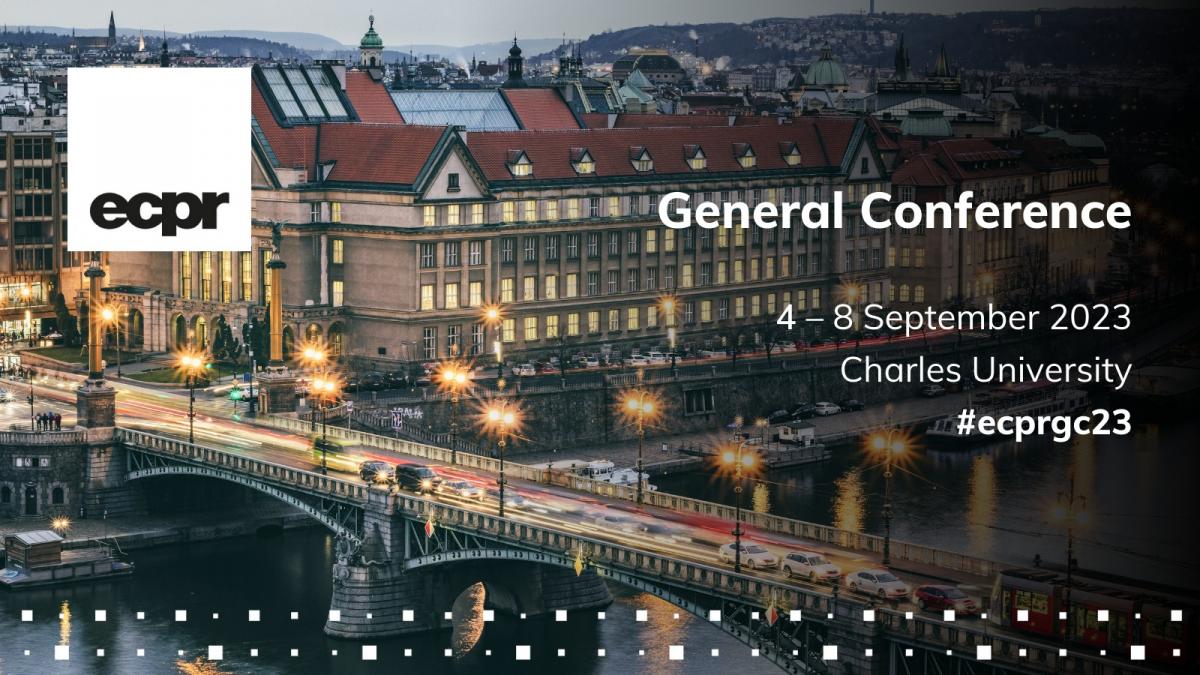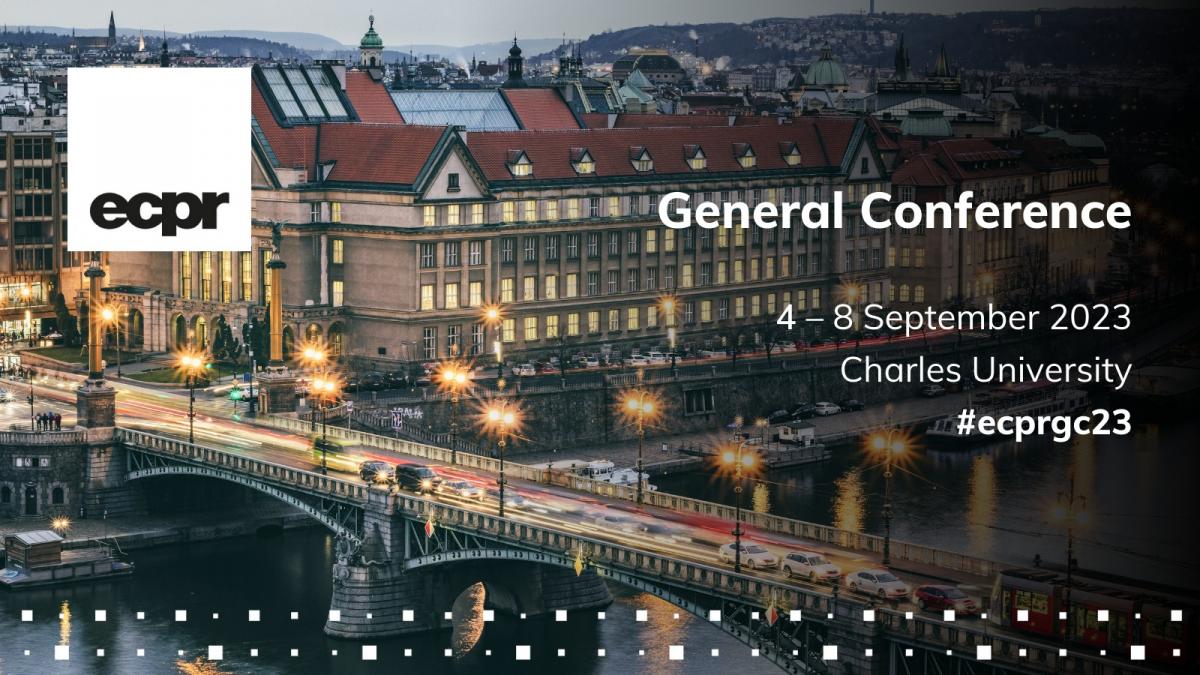 IPSA Present at the 2023 ECPR General Conference
Publication date: Tue, 22 Aug 2023
As part of the growing collaboration between IPSA and the European Consortium for Political Research (ECPR), IPSA will be present at the 2023 ECPR General Conference held in Prague, Czech Republic, from 4-8 September 2023. ECPR's General Conference is a prestigious global stage that promotes innovative thinking, facilitates rich discussions, and nurtures the development of research across all sub-disciplines of political science.
IPSA's Virtual Booth
IPSA will have a virtual exhibition booth at the ECPR General Conference. Participants will have the opportunity to explore IPSA's wide range of activities, educational programs, recent publications, and gain insights into the upcoming 2025 IPSA World Congress of Political Science, to be held in Seoul, South Korea. If you're planning to attend the ECPR General Conference, we invite you to visit our virtual booth on the conference platform. As a bonus, participants who visit our virtual booth will be eligible for an exclusive 25% discount on IPSA membership. 
The IPSA World Congress team will host a virtual Zoom session for ECPR General Conference participants on 6 September from 15:00 to 16:00 CEST. The session will focus on several aspects of the IPSA World Congress, including the paper and panel submission process, IPSA travel grants, awards, deadlines, and sessions available to participants. The team will also discuss details of the upcoming IPSA World Congress in Seoul, South Korea from 12-16 July 2025. If you are planning to attend the 2025 IPSA World Congress or have any questions, don't miss this information session. 
When: Wednesday, 6 September 2023, 15:00 to 16:00 (CEST).
IPSA and ECPR Cooperation
IPSA and ECPR signed an agreement to strengthen their academic cooperation on 18 July at the 2023 IPSA World Congress in Buenos Aires, following a meeting with the IPSA and ECPR leadership. The meeting was attended by IPSA President Pablo Oñate, IPSA Past President Dianne Pinderhughes, IPSA Executive Director Kim Fontaine-Skronski, and ECPR Vice-Chair Petra Meier and ECPR Executive Committee member Daniela Irrera.
The MoU establishes an official bilateral agreement between the two associations, allowing them to further their long-standing collaboration on a number of fronts. For example, the bilateral agreement will allow IPSA and ECPR to organize academic panels at each other's main events (the IPSA World Congress of Political Science and the ECPR General Conference).