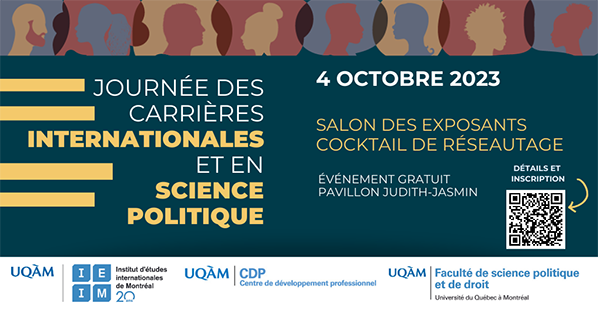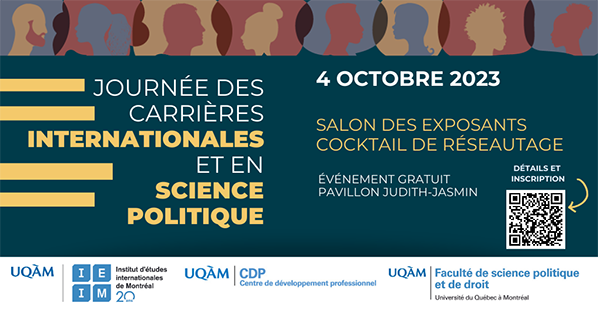 IPSA Participates in the International Careers and Political Science Day in Montréal
Publication date: Fri, 29 Sep 2023
We are delighted to announce that IPSA will be present at the Journée des carrières internationales et en science politique (International Careers and Political Science Day) held at the Université du Québec à Montréal (UQAM) on 4 October 2023. The event is organized by the Institut d'études internationales de Montréal (IEIM), in collaboration with the Professional Development Center (CDP-FSPD) and the Faculty of Political Science and Law at UQAM. 
Attendees of the International Careers and Political Science Day are cordially invited to visit our booth between 12:00 and 16:30 to explore a wide range of IPSA activities, educational programs, publications, and to gain valuable insights into the 2025 IPSA World Congress of Political Science in Seoul, South Korea. In addition, visitors will get promotional items and an exclusive 25% discount on IPSA membership.
The International Careers and Political Science Day is an annual event that aims to provide students with insight into various career opportunities in the fields of international and political science. Don't miss this opportunity to explore career opportunities and network with professionals in the international and political science fields! 
For more information and to see the full program, please visit the event page.