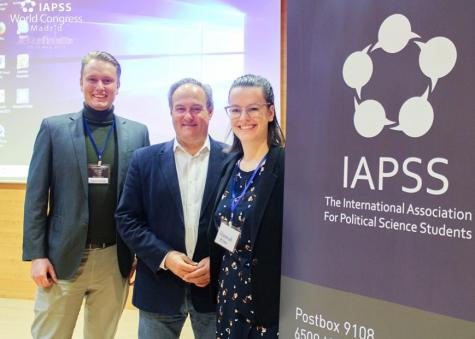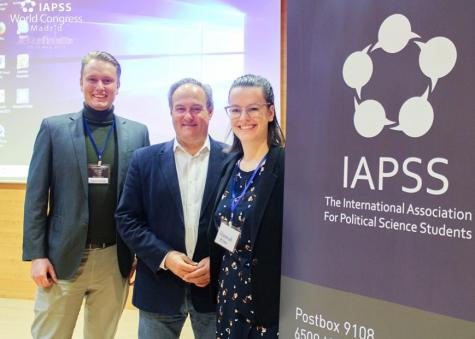 IPSA Lecture Series at the IAPSS World Congress in Madrid
Publication date: Fri, 31 May 2019
Over 150 political science students from 49 countries came together at the International Association for Political Science Students (IAPSS) World Congress (20-25 May 2019) at the Complutense University of Madrid to discuss the theme of the congress: "Overcoming Injustice".  
IAPSS brings together students and junior scholars from all over the world and IPSA is happy to annually contribute its share to supporting this thriving network of future political scientists. In this year's IPSA Lecture Series, Executive Committee Member Pablo Oñate presented an analysis of the question "Do elections provide just outcomes? The case of the Spanish electoral system".
The international audience welcomed Prof. Oñate's approach as an intriguing case example for inquiries into matters of justice. A thriving discussion after the lecture signalled great interest. In the context of more national referendums in western democracies, concerns over the future of sovereignty, and the very recent Spanish national elections, Prof. Oñate's keynote lecture nurtured new thoughts and a better understanding within the participating audience.
"The vast interest in the IAPSS World Congress represents the dedication of junior researchers to present their research, learn from each other, and thrive as future academics. As the call for papers elapsed in January 2019 and the acceptance rate for abstracts was very competitive, we are particularly proud to have had over 100 paper presentations last week in Madrid. We thank IPSA for its contributions and continuous support for political science students", said IAPSS President Tobias Scholz.