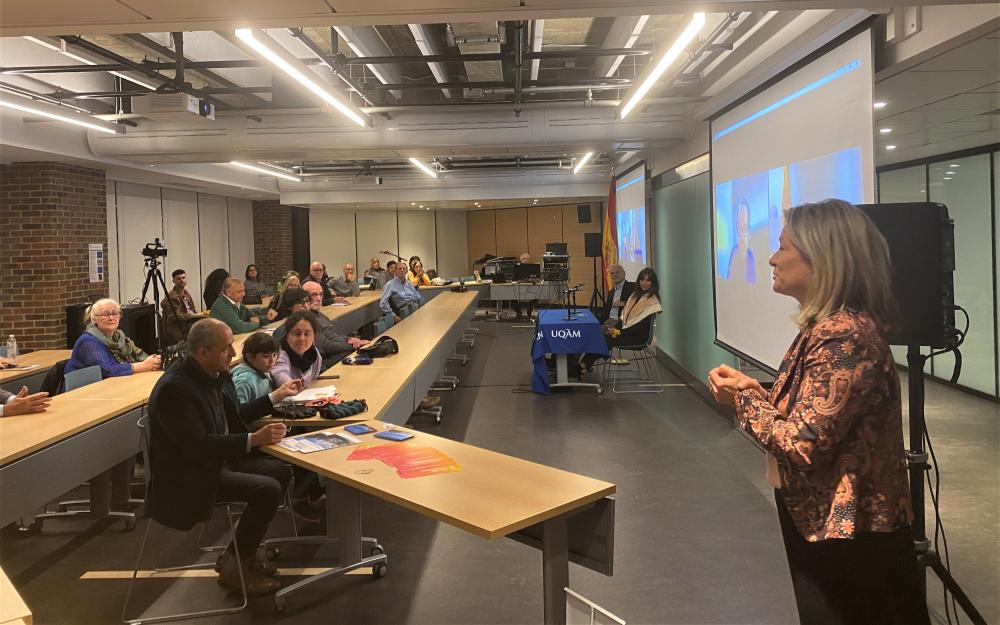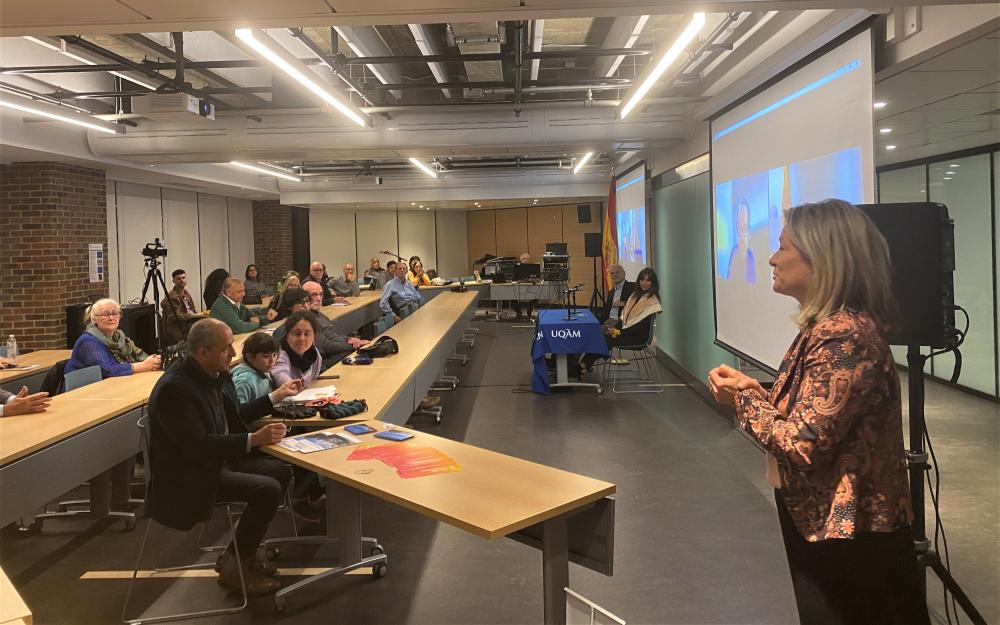 IPSA Executive Director addresses Participants at the Semaine hispanophone
Publication date: Tue, 25 Oct 2022
The 2022 edition of the Semaine hispanophone (Hispanic Week) was held at the Université du Québec à Montréal (UQAM) on 17-20 October 2022. The week-long event featured a variety of activities, including conferences, workshops, roundtable discussions, and information booths. UQAM students were invited to participate in a photo contest.
IPSA Executive Director Kim Fontaine-Skronski addressed the participants at the closing ceremony on 20 October. Dr. Fontaine-Skronski spoke about IPSA's academic activities and the 2023 IPSA World Congress of Political Science in Buenos Aires. Distinguished guests in attendance included Carey Nelson, Director of the UQAM Language School and Min. Gerardo E. Bompadre, the Consul General of Argentina in Montreal.
For further information, please visit the event website.