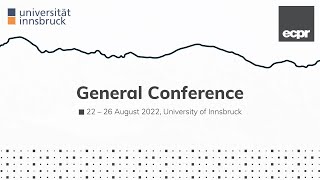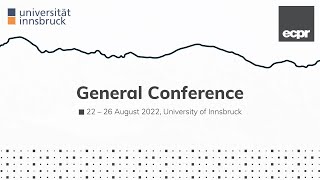 IPSA at the 2022 ECPR General Conference in Innsbruck
Publication date: Tue, 02 Aug 2022
As part of the growing collaboration between IPSA and the European Consortium for Political Research (ECPR), the IPSA Secretariat will attend the ECPR General Conference. The event will be held at the  University of Innsbruck, Austria, on 22-26 August 2022.
Since 2001, the General Conference has promoted innovative thinking, sparked rich discussions, and nurtured the development of research across all sub-disciplines of political science.
IPSA Booth
IPSA will dispatch Haluk Dag, Communication and Promotion Coordinator, to the event. Haluk will staff the IPSA booth and meet ECPR delegates to promote the 2023 IPSA World Congress as well as other IPSA activities and publications. If you plan to attend the ECPR General Conference, visit our booth #9 to enjoy a discount code for IPSA membership and get promotional items. The exhibition area is on the Ground Floor of Building A.