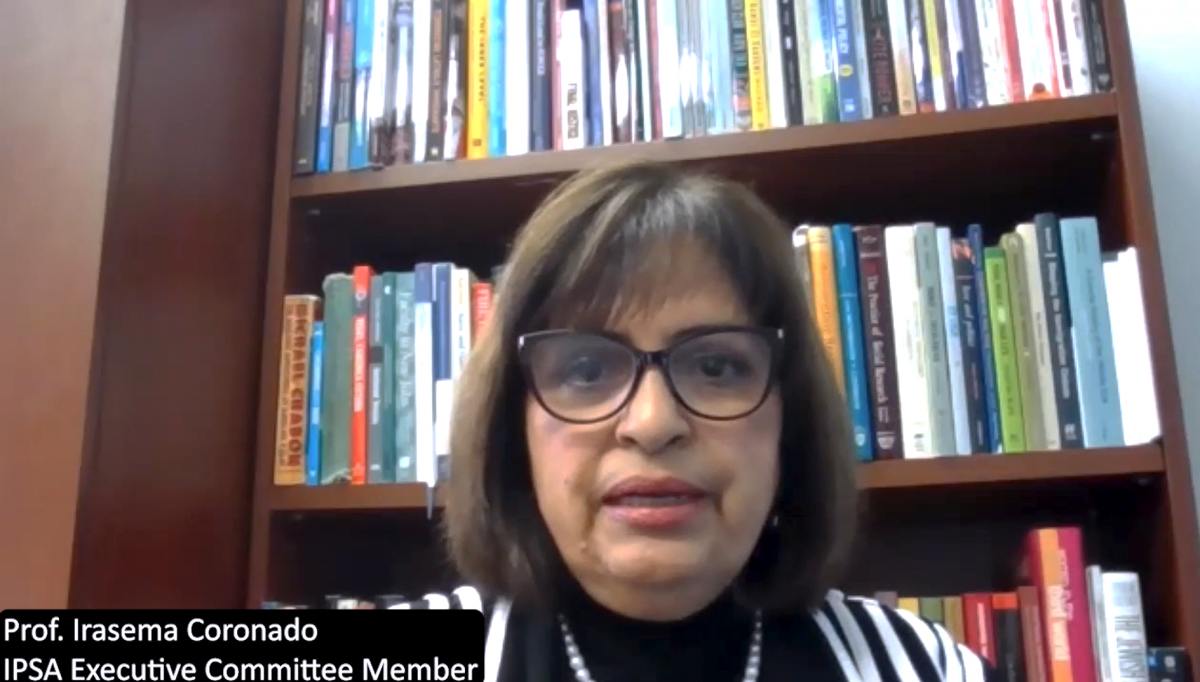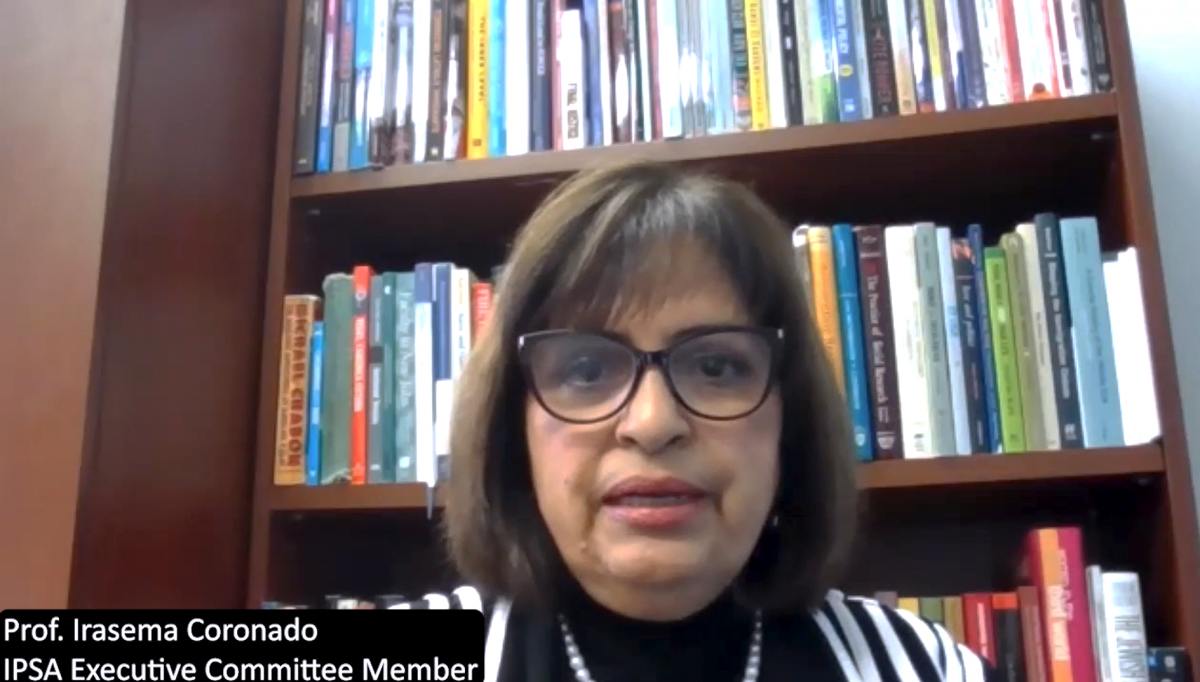 International Women's Day and International Day of Women and Girls in Science: Meet IPSA Executive Committee member, Prof. Irasema Coronado
Publication date: Wed, 08 Mar 2023
In the context of two very important United Nations Days, the International Women's Day (March 8) and the International Day of Women and Girls in Science (February 11), IPSA would like to raise awareness of the under-representation of women in political science and to highlight the accomplishments of successful women scientists in our field. United Nations data show that a significant gender gap persists at all levels in science, technology, engineering and mathematics (STEM) disciplines worldwide. Despite progress in women's presence in higher education, they are still under-represented in many fields. IPSA is a first-hand witness to gender disparity in political science since it produces regular reports on Gender and Diversity Monitoring. These reports include extensive comparative data from all continents, offering an unprecedented and comprehensive international perspective on the topic. 
In honor of these international UN days, IPSA invites you to meet Dr. Irasema Coronado, Professor and Director of the School of Transborder Studies at Arizona State University, IPSA Executive Committee member and Chair of the Task Force on the Advancement of the Discipline and International Outreach. As an accomplished scholar whose academic and professional achievements are renowned in the social sciences, she is a remarkable example of how successful women scholars make a difference in our field.
The 2023 International Day of Women and Girls in Science was commemorated under the theme Innovate. Demonstrate. Elevate. Advance. Sustain. ( I.D.E.A.S.) Bringing Everyone Forward for Sustainable and Equitable Development. Prof. Coronado's research projects fall exactly under the scope of this theme. During her doctoral studies, she examined shared water resources on the US-Mexico border, allowing her to work with interdisciplinary teams. Her research aimed to understand how water was shared across the border and why some people could not access running water in their homes. Prof. Coronado also has taught the Environmental Law and Policy course for 20 years at the University of Texas at El Paso. This applied course focused on solving real-world problems and contributing information to policymakers to advance their agendas and ensure everyone had access to clean air, water and good quality of life. In her current position at Arizona State University, Prof. Coronado actively promotes STEM education to children of migrant farmworkers who come to the campus to meet world-class scientists and engineers. She hopes the program will inspire these children to become scientists and bring about change in their communities.
 
"International Women's Day is more important than ever today because we see that women are losing their rights all over the world," says Professor Coronado. 
She also highlights the role race plays in gender disparity: "In the United States, women are paid $0.79 for every dollar a man makes. We also know that minority women have lower wages than their counterparts, which we must address. Inequality is challenging for those who care about social justice and equal-opportunity access. Another issue is the erosion of women's rights worldwide, including in Afghanistan and Iran, where people are denied the opportunity to contest their governments and access an education. More than ever, it is important to remain engaged and to hold decision-makers and policymakers accountable, as the impact of policies that don't promote women is wide-ranging".
Professor Coronado also emphasizes the importance of being engaged in the decision-making process: 
"International Women's Day should be celebrated in any way that you can, whether it's at your local level, in your local community, whether it's just within your own family, within a non-governmental organization advancing the rights of others, or if you have an opportunity to engage in the global community to inform decision-makers and policymakers on the impact that policies that don't promote women end up affecting everyone".
Professor Coronado's interest in political science was sparked at a very young age while she lived near the US-Mexico border. She demonstrated curiosity about the differences between the two countries, and her father's only response to her probing questions was "politics, politics, politics." So, she became interested in learning more about politics. 
Prof. Coronado received a Bachelor's degree in political science and a Certificate in Latin American Studies from the University of South Florida, before pursuing a Master's degree in Latin American Studies and a Ph.D. in political science at the University of Arizona. As a Director of the School of Transborder Studies and a Professor at Arizona State University, Prof. Coronado has had a very notable academic career: she served as graduate Advisor in the Department of Political Science (2006-2008), Department of Political Science Chair (2005-2006), Associate Dean of the College of Liberal Arts (2007-2008), and Associate Provost (2008-2012) at the University of Texas at El Paso. 
Prof. Coronado is past president of the Association for Borderland Studies (2005-2006). She served as a member of the Environmental Protection Agency Good Neighbor Environmental Board (1999-2002) and co-chair of the Coalition Against Violence Toward Women and Children on the Border. 
Furthermore, she has advised the United States government on multiple topics, including, but not limited to, the National Advisory Committee for the Environmental Protection Agency (2003-2006) and the National Advisory Council for Policy and Technology (2016-2019). She was also appointed by President Barak Obama in 2010 to serve on the Joint Public Advisory Committee of the Commission for Environmental Cooperation in North America, where she eventually became Executive Director (2012-2016).
 To watch Prof. Coronado's message on International Women's Day and International Day of Women and Girls in Science, please click below: