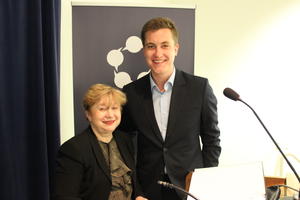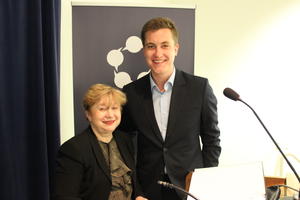 IAPSS World Congress in London was a Great Success!
Publication date: Wed, 06 May 2015
The International Association of Political Science Students (IAPSS) held its annual gathering in London from April 14th to 18th. The theme of this year's edition was "The Politics of Conflict & Cooperation".
More than 500 students of political science and related disciplines were expected to the conference. For the occasion, IPSA collaborated closely with IAPSS in its promotional efforts and delegated Teresa Sasinska-Klas, past IPSA Executive Committee member, for a lecture on The Challenges to Political Communication in the Conflict between Russia and Ukraine: 2013-2015. Between 80 and 100 students attended the session, before which attendees were handed promotional documents about the next World Congress of Political Science in Istanbul.
IPSA would like to congratulate the IAPSS organizing committee for its World Congress which, from the words its President, Philipp Aepler, was the "best Congress, athmosphere - and programme wise - so far".
Do not miss IAPSS autumn convention, to be held in Prague from September 21st to 25th, and IAPSS first Conference in Latin America in Quito, Ecuador, from November 18th to 21st.
The upcoming IAPSS World Congress 2016 will be held in Berlin, Germany, between April 5th and April 9th 2016. More information on the Call for Papers and the application procedure, as well as a preliminary program will be released throughout the course of the summer 2015.