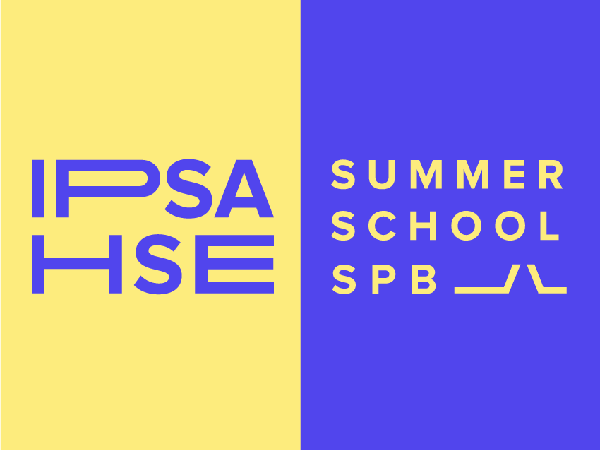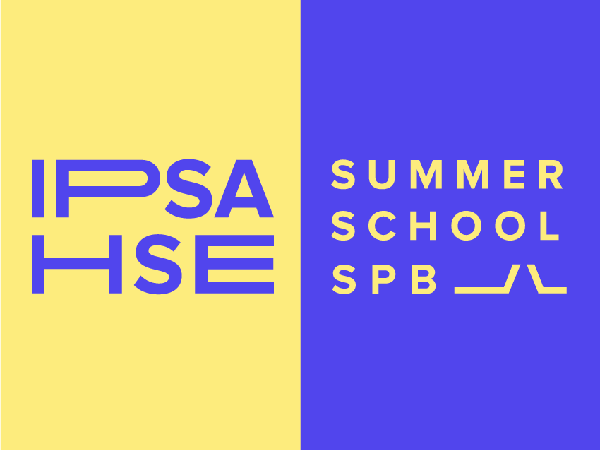 4th Annual IPSA - HSE Summer School for Methods of Political and Social Research
Publication date: Mon, 17 Feb 2020
The 4th Annual IPSA - HSE Summer School for Methods of Political and Social Research will be organized from August 13 to 22, 2020 in St. Petersburg, Russia. The Summer School is a part of the IPSA Summer Schools community and is organized by IPSA and the National Research University Higher School of Economics.
About the School
Advancing education in the area of social science methodology is a way to improve the quality of research that strives to understand the inner workings of society. IPSA-HSE supports this idea, and offers a series of workshops, each related to one of the cutting-edge techniques in political and social research. Students will take short introductory (refresher) courses during the first module (August 13 to 15), and general methodological courses during the second module (August 17 to 22).
Courses
The Summer School offers 2 short courses and 5 general courses this year. One of the general classes will be taught in Russian, while the remaining will be taught in English. Students can take a short and a general course at a reduced price.
Short Introductory Courses (August 13 - 15)
Introduction to Statistics in R / Boris Sokolov, HSE – St. Petersburg
Research Design Strategies / tbc
General Courses (August 17 - 22)
Applied Regression / Eduard Ponarin, HSE – St. Petersburg
Bayesian Statistics / Boris Sokolov, HSE – St. Petersburg
Mixed Methods Research / Werner Patzelt, TU Dresden, Germany
Experimental Research in the Social Sciences / Israel Marques II, HSE – Moscow (tbc)
Qualitative Research Methods (in Russian) / Alina Maiboroda, Anastasia Sablina, HSE – St. Petersburg
Advantages of the IPSA – HSE Summer School
Teaching Excellence: Professional instructors and experts with wide-ranging experience in teaching methods and conducting independent research in the field of social sciences.
ECTS Credits: Students may earn up to 3 ECTS credits for the IPSA - HSE School.
Affordable Prices: We offer quality courses at prices lower than most of the methodological schools in the world. Special discounts are available for citizens of developing countries, students and faculty members of the Russian regional universities (except Moscow & St. Petersburg), HSE students and faculty members as well as IPSA summer schools' alumni.
Discovering St. Petersburg: The School is held in St. Petersburg - one of the most beautiful Russian cities. Participants can enjoy a special guided tour, included in the tuition fee.
Eligibility
The IPSA-HSE School is open to all BA, MA, and PhD students, as well as faculty members and other professionals. The School will interest anyone involved in research activities in social sciences, politics, international relations, public administration, and related areas.
Fees:
Type

General Fee

(in rubles)

Discounted Fee*

(in rubles)

Non-refundable registration fee

1700

1020

General course

19000

11400

Short Introductory course

7000

4200

The discounted fee can be paid by the students and faculty members of the HSE and other Russian educational and research institutions, by IPSA Schools alumni, as well as by the citizens of the developing countries (according to the list: https://spb.hse.ru/mirror/pubs/share/242571054)
Important Dates
Application period: February 14 – April 30
Further Info & Contacts
Website: https://spb.hse.ru/ipsa
Facebook: https://www.facebook.com/methodssummerschoolhseipsa/
Emails: hseipsa@gmail.com (general email), nszubarev@edu.hse.ru (Nikita Zubarev, School Manager)