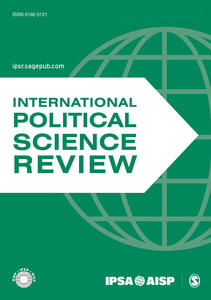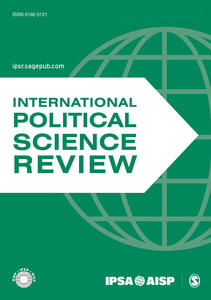 2017 Updates from International Political Science Review (IPSR)
Publication date: Mon, 16 Jan 2017
International Political Science Review (IPSR) is pleased to provide information on our plans for 2017.
IPSR has migrated to a new Web platform, and we hope the additional functions will be of use to our authors, reviewers and readers. The enhanced homepage includes alternative metrics, including usage and Altmetric data, author ORCID profiles and follow-me navigation within the article page.
IPSR will be available free of charge during the month of January as part of the SAGE Global Free Access campaign. We invite you to share this information with colleagues and students, and we especially recommend our "Most Read" and "Most Cited" article selections.
The call for proposals for the 2018 World Congress of Political Science will open on May 10, 2017. IPSR will publish an editors' choice collection of recent IPSR articles on the congress theme, "Borders and Margins."
Sign up for new content alerts on our homepage at http://journals.sagepub.com/home/ips as well as information on new articles, special issues and editors' choice collections shared through our social media pages on Facebook and Twitter.