Senior Lecturer/Associate Professor in International Relations with a Focus on Quantitative Methods
Stockholm University
Department of Economic History and International Relations
Sweden
Deadline: Mon, 16 Aug 2021
Contact: magnus.petersson@ekohist.su.se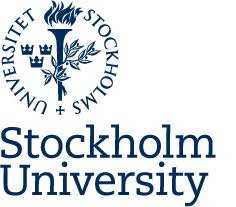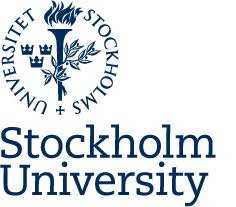 Job Description
Subject/subject description
International relations. This subject area examines how the international system works politically, economically and culturally, including its historical growth and changing power relations. The department has three research sub-profiles within international relations: international security, international institutions, and international political economy from a historical perspective.
Main responsibilities
The position involves teaching at Bachelor's and Master's teaching, along with conducting own research. Teaching includes lectures, seminar organization, supervision and course administration. The applicant is expected to actively participate in the course and program development and be prepared to undertake administrative duties such as study directorships. The applicant is also expected to actively seek external research grants and contribute to the institution's research environment. The employment includes competence and research time according to the current terms and conditions agreement.
Qualification requirements
To be eligible, the candidate for this position must have completed her or his doctorate in international relations, peace and conflict studies, global studies, political science, economic history or have equivalent scientific competence.
Strong pedagogical skills should be demonstrated through teaching documentation at both the undergraduate- and the advanced levels. Such skills should be documented in a way that makes it possible to assess the quality of the educational activities.
The applicant must demonstrate an ability to cooperate well with students and staff, along with the necessary abilities and general suitability to meet the demands of the position.
Assessment criteria
Special and equal emphasis is attached to educational and scientific skills in this particular field of employment.
Pedagogical skill must be demonstrated through own teaching and supervision in the field of international relations.
Special emphasis is placed on the applicant's use of quantitative methodologies in her or his own research and has taught in advanced quantitative methodologies.
Scientific competence must be demonstrated through own research in international relations. As far as scientific skills are concerned, and when documenting research activity, the candidate's international publications during the last five years have particular merit.
Strong emphasis is attached to the candidate's documented ability to work effectively with colleagues.
Strong emphasis is placed on administrative experience and skill. Particular consideration is given to experience in program development, program responsibility and similar experiences.
Emphasis is given to the ability to interact with wider society and to inform the wider public about research and development.
Emphasis is placed on successfully planning and receiving grants for research projects from external financiers.
It is a merit to have completed at least least 15 higher education credits in teaching and learning in higher education or to have otherwise acquired equivalent knowledge.
Additional information
Since the Faculty of Social Sciences strives for an improved gender balance among university lecturers, qualified female candidates are especially encouraged to apply.
Applicants who do not have a higher education educational qualification of at least 15 ECTS, and who are not judged to have acquired equivalent knowledge in another way, must undergo such education during the first two years of employment.
Proficiency in Swedish is not a requirement at the time of appointment, but the candidate should be prepared to carry out teaching and administrative duties that require proficiency in Swedish within two years of employment.
Stockholm University strives to be a workplace free from discrimination and with equal opportunities for all.
In the event of a discrepancy between the Swedish original vacancy and the English translation, the Swedish version takes precedence.
Contact
Further information about the position can be obtained from the Head of the Department, Magnus Petersson, telephone: +46 8 16 31 62, magnus.petersson@ekohist.su.se.
For questions regarding the application process, please contact administrator Eva Persson, telephone: +46 8 16 31 06, eva.persson@su.se.
Union representatives
Ingrid Lander (Saco-S), telephone: +46 708 16 26 64, saco@saco.su.se, Alejandra Pizarro Carrasco (Fackförbundet ST/Lärarförbundet), telephone: +46 8 16 34 89, alejandra@st.su.se, and seko@seko.su.se (SEKO).
Application
Apply for the position at Stockholm University's recruitment system. It is the responsibility of the applicant to ensure that the application is complete in accordance with the instructions in the job advertisement and that it is submitted before the deadline.
We would appreciate it if your application is written in English. Since it will be examined by international experts, English is the working language.
The University's rules of employment and instructions for applicants are available at: How to apply for a position.