Postdoctoral Research Fellow Position
The University of Bergen
Norway
Deadline: Mon, 17 Aug 2020
Contact: arjan.schakel@uib.no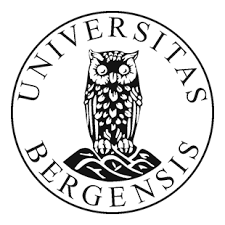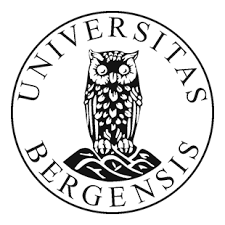 Job Description
There is a vacancy for a 3 year postdoc position at the Department of Comparative Politics, University of Bergen. The Department of Comparative Politics offers an exciting place for research and education on political institutions, organizations, processes and behaviour at local, national and international levels. The Department offers bachelor's and master's programmes in comparative politics, as well as a bachelor's programme in European studies. The staff participates actively in national and international cross-disciplinary research. The Digital Social Science Core Facility (DIGSSCORE) is an infrastructure for advanced social science data collection and multi-disciplinary research at the University of Bergen.
Tentative starting date in the position is October 1, 2020
Qualifications and personal qualities
The applicant:
Must hold a PhD within social sciences (e.g. political science, public administration/policy, sociology, economics), or must have submitted his/her doctoral thesis for assessment prior to the application deadline. It is a condition of employment that the PhD has been awarded.
Should be proficient in both written and oral English.
Should be interested in applying quantitative methods and preferably has experience with mainstream statistical packages (e.g. SPSS, Stata, SAS, or R).
Should be able to work independently as well as in a team.
Has research experience within one or more themes that relate to the project, for example, democracy (elections, voting behaviour, political parties, representation) or governance (institutions, policy making, policy implementation, multilevel governance).
Is willing to disseminate research results beyond the academic community.
We can offer:
A good and professionally challenging working environment.
Salary at pay grade 59 – 62 (code 1352) on the government salary scale upon appointment (equivalent to NOK 523 200 to 552 800 pr. year). Further promotions are made according to length of service in the position.
Enrolment in the Norwegian Public Service Pension Fund.
Good welfare benefits.
The city of Bergen - a unique mix of vibrant cultural life and extraordinary nature.
Your application must include:
A cover letter detailing the applicant's research interests and motivation for applying for the position (1-2 pages).
A CV.
A research proposal (up to 3 pages).
A list of a maximum of five publications to be considered in the assessment (co-authored publications must be accompanied by declarations of co-authorship).
A reference list including all works of a scientific nature (e.g. PhD-thesis, blogs, etc.).
The names and contact information for two references.
Transcripts and diplomas and official confirmation that the doctoral thesis has been submitted.
Relevant certificates/letters of recommendation.
The application and appendices with certified translations into English or a Scandinavian language must be uploaded at www.jobbnorge.no
The closing date is August 17, 2020, and the application has to be marked with: 20/5468
Applications sent by e-mail will not be evaluated.
Detailed information about the position can be obtained by contacting: Arjan Schakel, Department of Comparative Politics, University of Bergen: arjan.schakel@uib.no
Practical questions about the application process should be directed to Adviser - HR, Even Michal Endresen, e-mail: even.endresen@uib.no
Is capable to collaborate on an international level and to contribute to building an international collaborative network.