Postdoctoral Fellow in Political Science (Comparative Public Opinion/Political Behavior)
University of Oslo
Oslo, Norway
Deadline: Fri, 15 May 2020
Contact: staffan.kumlin@stv.uio.no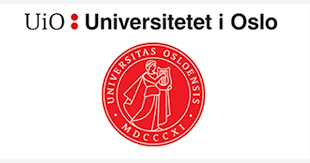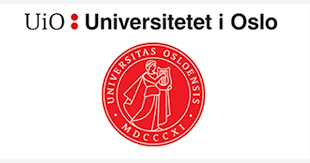 Job Description
There is a vacant position at the Department of Political Science for a Postdoctoral Fellow (SKO 1352) in Political Science.The appointment is for a fixed, non-tenured term of 4 years. The appointee will have a 25% teaching requirement. This means that 75% of the working time over 4 years is devoted to research.
We are looking for a fellow with a specialization in comparative public opinion/political behaviour broadly conceived. The fellow is expected to contribute to the research agenda and milieu of the WELTRUST project, "Welfare State Support and Political Trust: Integrating Economic, Cultural, and Policy Explanations". Here, it is foreseen that the fellow contributes to the design and analysis of the various primary survey panel and experimental data collected by the project. Importantly, the fellow is also expected to actively contribute to the collective research environment established by the WELTRUST project.
The appointee will have a 25% teaching requirement. Successful applicants must therefore be prepared to teach Bachelor's and Master's level courses within the Department's course portfolio as well as tutor Master's students.
The Department organizes teaching into five sections: public policy and administration, comparative politics, political theory, international relations, and research methods.
The main purpose of the fellowship is to qualify researchers for work in higher academic positions within their disciplines.
Qualification requirements
A comprehensive assessment of the applicant's scientific qualifications forms the basis of appointment.
Applicants must hold a degree equivalent to a Norwegian doctoral degree in Political Science or a closely related discipline before taking up the post. The Doctoral dissertation must be submitted for evaluation by the closing date. Appointment is dependent on the public defense of the doctoral thesis being approved.
Applicants must have excellent written and oral proficiency in English
In assessing the applications, special emphasis will be placed on the candidate's scientific qualifications including publication record as well as the quality and relevance of the research proposal. Emphasis will also be given to the applicants' documented teaching skills and formal qualifications, teamwork skills and personal suitability for the position.
Postdoctoral fellows who are appointed for a period of four years are expected to acquire "basic pedagogical competency" in the course of their fellowship period within the duty component of 25 %
We offer
Salary according to "SKO 1352 postdoktor", NOK 523 200 - 605 500 per year  
Budget for travel and research assistance
A pleasant and stimulating working environment
Attractive welfare benefits, including possibilities for University's kindergarten and a generous pension agreement, in addition to Oslo's family-friendly environment with its rich opportunities for culture and outdoor activities
How to apply
The application must include all of the following items:
A cover letter (statement of motivation, summarizing scientific work and research interests)
A research proposal, including progress plan (max. 4 pages)
CV (summarising education, positions, pedagogical experience, administrative experience, and other qualifying activities)
Copies of educational certificates (academic transcripts only)
A complete list of publications
Upload a copy of (what you consider to be) your best publication to date (one publication only!), preferably a single-authored article published in an international peer-reviewed journal. If a co-authored work is uploaded instead, the applicant's individual contribution must be clarified and confirmed by co-authors.
List of reference persons: 2 or 3 references (name, relation to candidate, e-mail, and phone number)
Application deadline 15 May 2020.
The application with attachments must be delivered in our electronic recruiting system. Foreign applicants are advised to attach an explanation of their University's grading system. Please note that all documents should be in English (or a Scandinavian language).
The best qualified candidates will be interviewed.
It is expected that the successful candidate will be able to complete the project in the course of the period of employment.