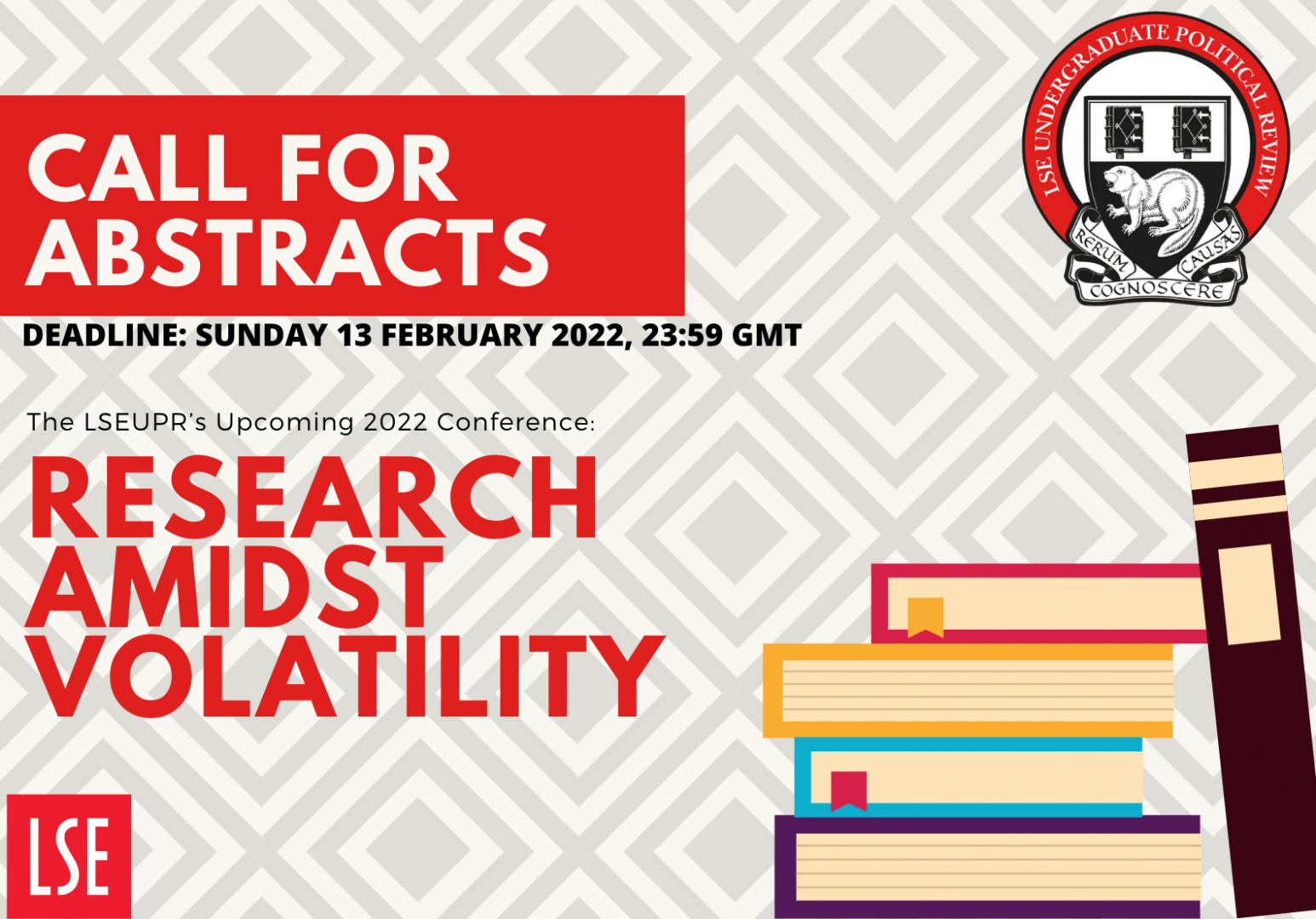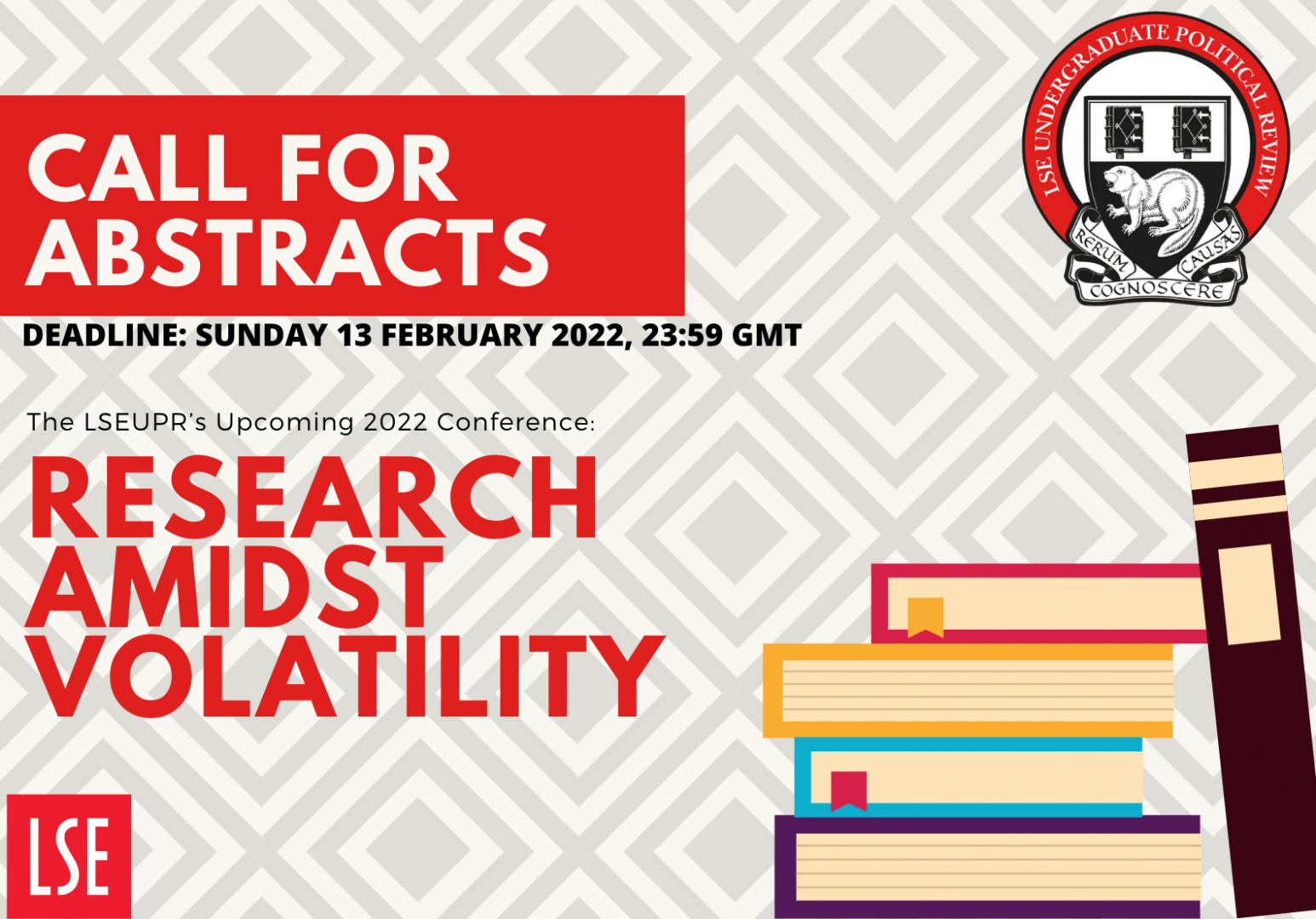 LSE Undergraduate Political Review
Thu, 24 Mar 2022 - Thu, 24 Mar 2022
Online

Organized by: LSE Undergraduate Political Review

Contact: lseupr@lse.ac.uk
The Executive Committee of the LSE Undergraduate Political Review is calling for abstracts for its 2022 Conference, Research Amidst Volatility, from undergraduates and young researchers around the
world.
Successful applicants will get a chance to present their paper and receive feedback from fellow researchers at the LSEUPR Conference 2022, which is set to take place over Zoom on Wednesday 24th
March 2022. Authors of excellent papers will be offered the opportunity to publish their paper in the LSE Undergraduate Political Review.
Submission Instructions
Research from all areas of politics is welcome. We strongly welcome research that combines innovative ideas and academic rigor.
Applicants must be current undergraduate students or from the class of 2021. Each applicant may only submit one proposal. To apply, email two files (pdf) to lseupr@lse.ac.uk with the subject the
header: LSEUPR 2022 Abstract – [First Name Last Name]
File 1: Anonymous abstract
Research title.
An abstract of maximum of 300 words outlining the research project you wish to present.
3 keywords that describe the subfield of the work.
File 2: Contact information
Author name, email address, and academic affiliation of the applicant (including university, degree programme, and expected date of graduation).
Important Dates
The deadline for submissions is Sunday 13th February 2022, 23:59 GMT.
The author whose abstract has been accepted by the conference will be notified by 20th Feb 2022.
The finalized event programme will be published on 10th March 2022.
The actual event will be held on 24th March 2022 via Zoom.
Additional Notes
Although only the abstract is required for the application, the author must be able to provide a complete draft of the paper by 13th March 2022.
Each research presenter will have 15 minutes on the actual day.
Please feel free to reach out to us if you have further questions. The LSE Undergraduate Political Review is looking forward to your submissions!
LSEUPR Executive Committee 2021/22
https://blogs.lse.ac.uk/lseupr/