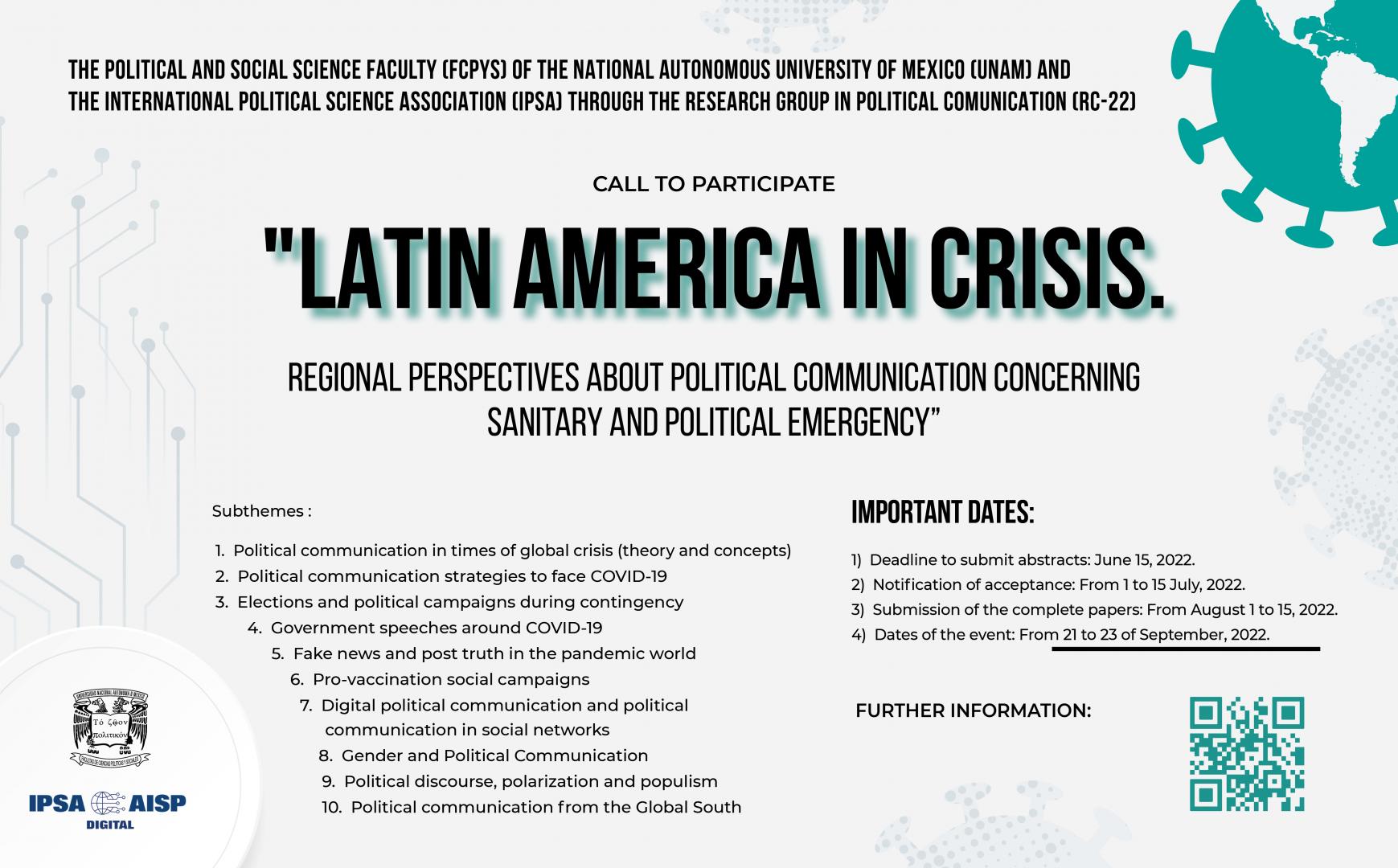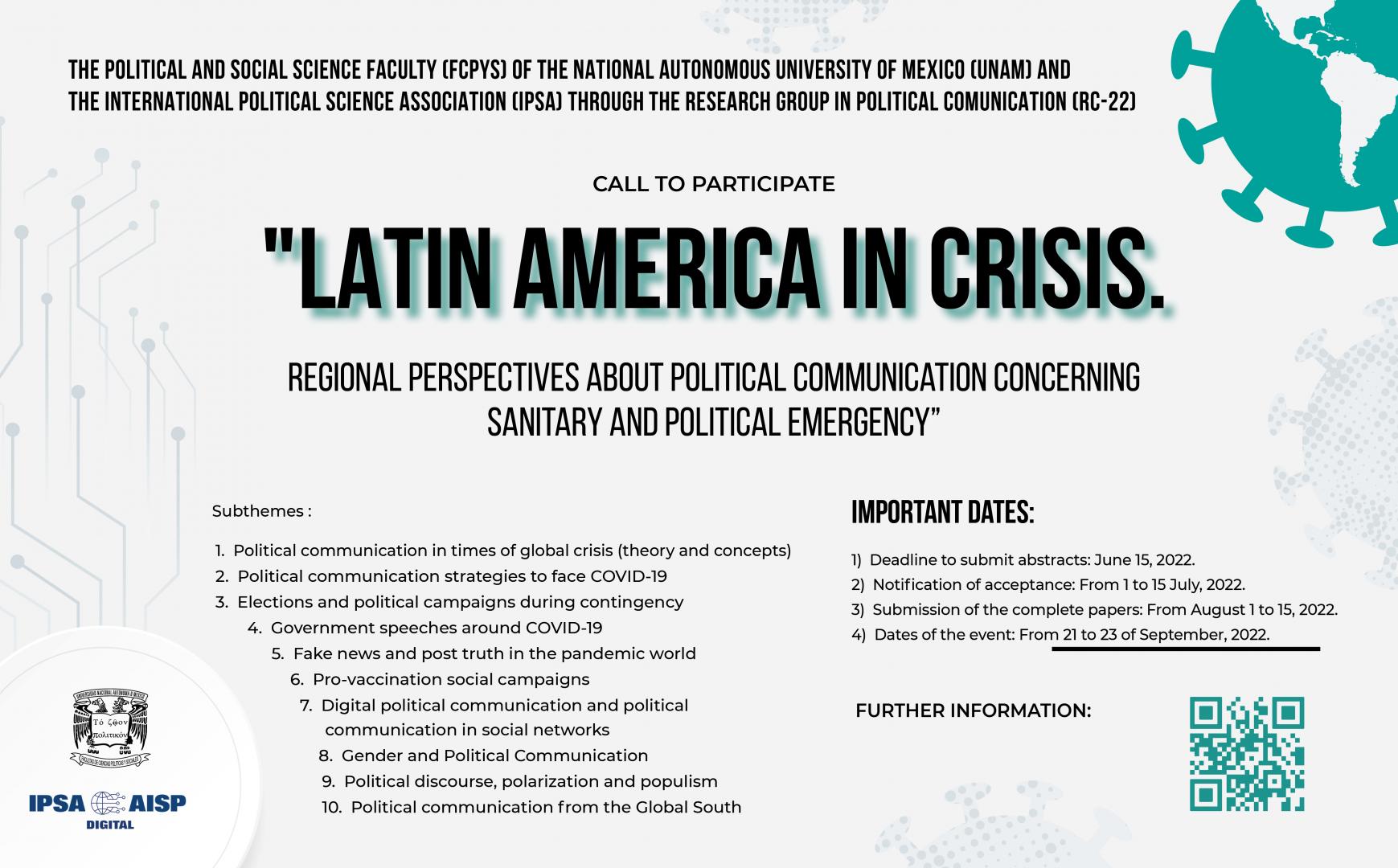 Latin America in Crisis. Regional Perspectives on Political Communication in the Political and Health Emergency
Wed, 21 Sep 2022 - Fri, 23 Sep 2022
Online

Organized by: National Autonomous University of Mexico & RC22 - Political Communication
The Political and Social Science Faculty (FCPyS) of the National Autonomous University of Mexico (UNAM) and IPSA's Research Committee on Political Communication (RC22), invite proposals for papers to be presented for the Latin America in Crisis. Regional Perspectives on Political Communication in the Political and Health Emergency Colloquium to be held online from 21 to 23 September 2022.
Those interested will be able to participate with a paper derived from a research work on the impact of COVID-19 in the region in some of its communicative dimensions, as well as with theoretical reflections on the future of the discipline in a post-pandemic world.
The main colloquium theme is political communication against COVID-19 in Latin America, however, the theme is open to a wide range of ideas dealing with the following specific sub-themes that have been identified:
Political communication in times of global crisis (theory and concepts);
Political communication strategies to face COVID-19;
Elections and political campaigns during contingency;
Government speeches around COVID-19;
Fake news and post-truth in the pandemic world;
Pro-vaccination social campaigns;
Digital political communication and political communication in social networks;
Gender and Political Communication;
Political discourse, polarization and populism;
Political communication from the Global South.
Given the uncertainty caused by the health emergency and the possible application of travel restrictions, the event will be completely online. Some selected articles may be invited to form a publication, in a collector's edition or a special edition of an academic journal.
The participants will have 15 to 20 minutes to present their work. Only one paper may be submitted, either as author or co-author. Papers can be submitted in Spanish, Portuguese or English.
Proposals will be sent using this form.
Key Dates
The deadline to submit abstracts: 15 June 2022
The notification of acceptance: 1-15 July 2022.
Submission of the complete papers: 1-15 August  2022.