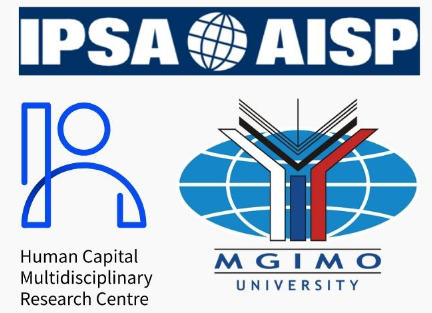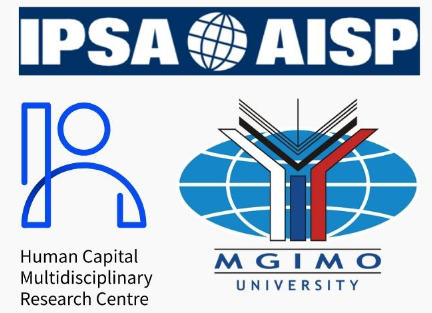 Fifth International Workshop on "Political Geography and Geopolitics: Qualitative and Quantitative Research Methods"
Fri, 11 Nov 2022 - Sun, 13 Nov 2022
Moscow, Russia

View Call for Proposals for this Event

Organized by: IPSA RC41 & The Center for Spatial Analysis in International Relations

Contact: geo@inno.mgimo.ru
The IPSA RC 41 & 15 Fifth International Workshop in Moscow is organized by the Center for Spatial Analysis in International Relations (Institute for International Studies, MGIMO University) as part of the grant program № 075-15-2020-930 "Human Capital Multidisciplinary Research Center" provided by the Russian Ministry of Higher Education and Science.
The three-day workshop is designed to bring together leading scholars on political geography and geopolitics to discuss the methodological development of the discipline. The workshop topics will include:
the place of political geography & geopolitics among social and Earth sciences;
reshaping methodological approaches in political geography & geopolitics;
representing, visualizing, and interpreting geopolitical data;
historical and archival research in political geography & geopolitics;
geotagged surveys and interviews in political geography & geopolitics;
observations and measurement in the field of political geography & geopolitics;
geocoding of qualitative data at case studies in political geography & geopolitics;
spatial statistical analysis, spatial econometrics and GIS technologies in political geography & geopolitics;
spatial content and discourse analysis in political geography & geopolitics.
Unlike open international conferences, the Workshop framework is designed to limit participation to a smaller and rather select group of invitees - 20 to 30 people - each bringing to bear their disciplinary expertise or area studies specialization.
Accordingly, the Moscow Workshop will be conducted in a Round Table format, with scholarly presentations divided into panel sessions, with 4 – 5 papers at each session, followed by additional discussion among the academic participants and the MGIMO University student and faculty campus audience. Once the panelists have concluded their presentations (15 minutes each), a designated discussant will then respond with a brief set of oral comments (10 minutes), after which each panel chair will open the floor to questions and feedback from the audience.
Anyone wishing to participate in the 2022 IPSA RC 41 & 15 Moscow Workshop and to contribute by addressing any of the above topics is invited to submit an initial paper proposal using the registration form at https://forms.gle/afGBjr6ZCqm3vHQZ8
Final date for submission: 1 May 2022
Notice of Acceptance: 15 May 2022
Both onsite and online forms of participation will be available but we hope that onsite form will prevail. Acceptance is conditioned, however, upon the participant's commitment to full, active attendance at all panel sessions and discussions throughout the two days of the Workshop, in addition to one paper presentation.
No registration fee is required. Organizers will provide the accepted participants with necessary visa assistance, printing materials and coffee breaks. Participants of the 2022 Moscow International Workshop are expected to cover all personal transportation, board and lodging arrangements and expenses.
On 11-12 November (Friday and Saturday) all Workshop sessions will be held on the campus of MGIMO University (76, Vernadskogo ave). The nearest subway stations are Yugo-Zapadnaya and Prospekt Vernadskogo (red line).
One day-long field trip to the Russian Palestine & New Jerusalem Monastery (60 km from Moscow by bus) is tentatively scheduled for November, 13th (Sunday). The fee for the trip is approximately 30 USD/person. For further information see: https://www.rbth.com/articles/ 2011/05/05/spend_a_day_in_jerusalem_12739.html
Contacts for inquiries: geo@inno.mgimo.ru
Igor Okunev, IPSA RC 41 Co-Chair (program, general inquiries)
Liubov Shmatkova (registration, abstract/paper submission, program)
Anna Kushnareva (invitations, visas, lodging advice)
Lidia Zhirnova (transportation and board advice, field trip)
Timeline:
10 November 2021: Announcement & Call for Papers
1 May 2022: Submission of Proposals / Abstracts
15 May 2022: Notice of Acceptance
1 October 2022: Visa Invitations & Field Trip Registration Deadline
1 November 2022: Full Paper Submission & Final Program Announcement