Journal of Global Politics and Current Diplomacy
10/1
ISSN: 2344 – 6293
Publication date: Jul 2022
Centre for European Dialogue and Cultural Diplomacy
Deadline: Wed, 01 Jun 2022
Contact: im.alexandrescu@gmail.com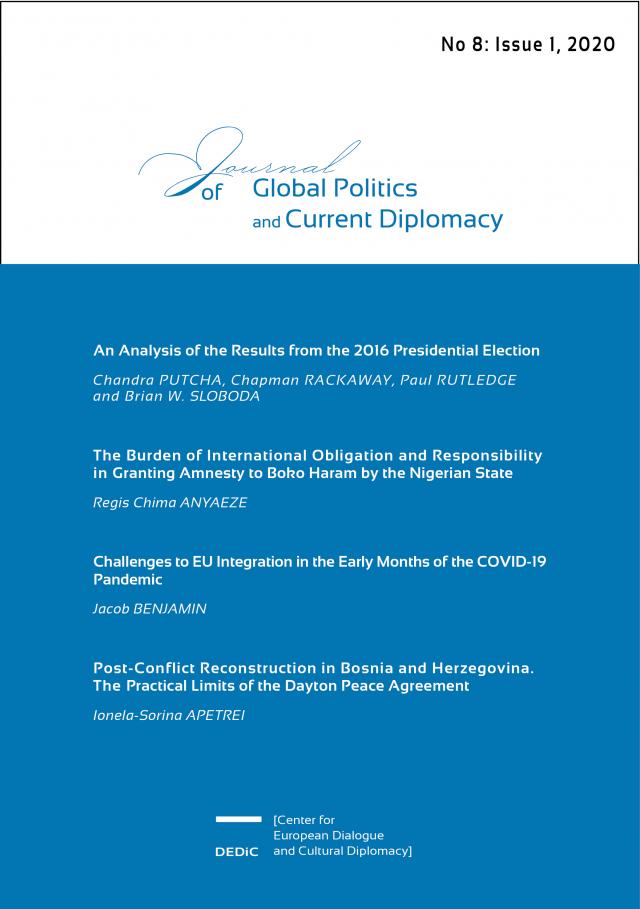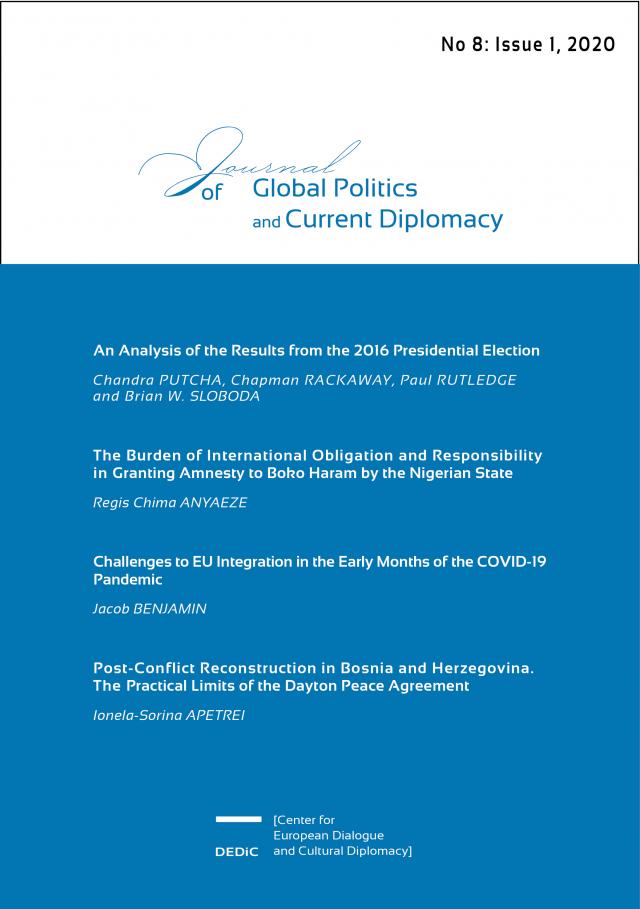 Journal/Call for Papers Description
The JGPCD is a biannual (Summer and Winter), open access, peer-reviewed international journal that will consider any original scientific article without being predisposed nor fostering any particular methodology. 
The issues of the journal will include multi and interdisciplinary papers. Occasionally, individual issues may focus on a particular theme. 
The JGPCD aims to publish high contributions across the wide-range topics of International Relations from theoretical debates to historical and cultural analyses of scholars and practitioners in the IR community. The Journal provides a platform to develop and promote research and practices in current diplomacy and its interconnection with International Relations, European Studies, Socio-Anthropology, History, and Cultural Studies.