Comparative Political Theory
1/2
ISSN: 2666-9765
Publication date: Sep 2021
Brill
Deadline: Thu, 31 Dec 2020
Contact: comparativept@gmail.com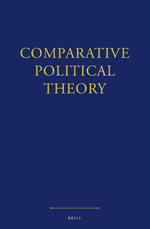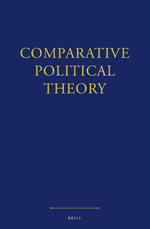 Journal/Call for Papers Description
Comparative Political Theory aims to become the premier academic journal dedicated to fostering dialogue among intellectual traditions from across the globe to address vexing social and political problems.
The academic discipline of political theory largely formed in English-speaking countries in the twentieth century. Political theorists such as John Rawls, Leo Strauss, Isaiah Berlin, and Hannah Arendt, as well as the main authors that they read, became the canon. Political theorists sometimes read authors from China, India, Russia, Mexico, Ghana, Turkey, and elsewhere, but the discipline has been Euro-American-centric.
This journal aims to address this imbalance. One way is to publish work on important authors, texts, arguments, schools, and traditions from around the world. A second way is to publish work that fosters conversations between social and political theorists within and outside of the West. In both cases, authors should explain how the work addresses pressing global problems.
Comparative Political Theory welcomes submissions from around the world that use diverse methodologies, that situate their arguments in different traditions, that can be more theoretical or more empirical, and so forth. The main objective is to shed new light on social and political affairs.
Online Submission
Comparative Political Theory uses online submission only. Authors should submit their manuscript online via the Editorial Manager (EM) online submission system at: https://www.editorialmanager.com/cpt/default.aspx
First-time users of EM need to register first. Go to the website and click on the "Register Now" link in the login menu. Enter the information requested. During registration, you can fill in your username and password. If you should forget your Username and Password, click on the "send login details" link in the login section, and enter your e-mail address exactly as you entered it when you registered. Your access codes will then be e-mailed to you.
Prior to submission, authors are encouraged to read the "Instructions for Authors." When submitting via the website, you will be guided stepwise through the creation and uploading of the various files. A revised document is uploaded the same way as the initial submission. The system automatically generates an electronic (PDF) proof, which is then used for reviewing purposes. All correspondence, including the editor's request for revision and final decision, is sent by e-mail.
Contact Address
For questions relating to your manuscript, please contact the Editors-in-Chief, Takamichi Sakurai and Nicholas Tampio, at comparativept@gmail.com .
For questions about Editorial Manager, authors can also contact the Brill EM Support Department: em@brill.com
Comparative Political Theory welcomes the following types of submissions:
Research articles (maximum of 9,000 words, though exceptions may be made);
Review essays (maximum of 4,000 words);
Single-book reviews (maximum of 2,000 words).