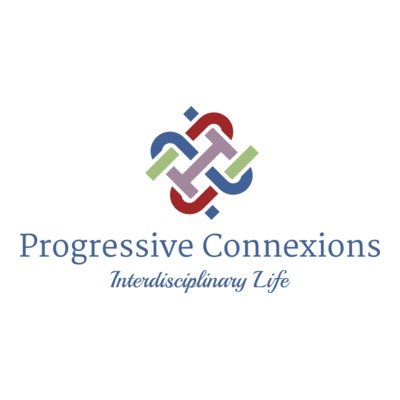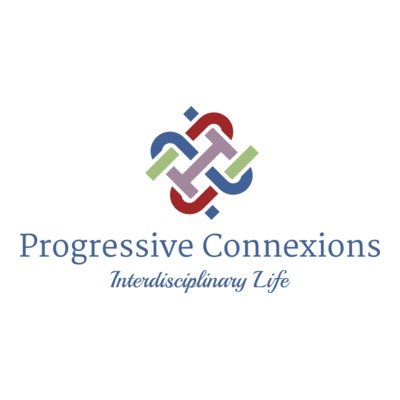 Protest has been part of human societies for millennia. Movements such as Black Lives Matter and Me Too offer a powerful reminder of the continued relevance of activism in the 21st century. While these examples of protest share a common DNA with historical civil rights and gender equality movements, activists today operate in a world where digital technology affords particular advantages and disadvantages that have changed how we engage with protest and dissent. We now have constant access to a steady stream of information about dissatisfaction with the state of our world, who is alleged to be responsible for the situation, and who is calling for change. Consequently, it has never been easier for activists to disseminate messages, educate the public and encourage participation by like-minded people.
Digital technology has also been criticised for facilitating 'armchair activism', in which dissent can be expressed in a single click or tweet instead of substantive action to achieve genuine change and. How does digital technology change the way activists operate compared to historical models of protest and activism? What can today's activists learn from historical instances of protest? What impact does online activism have upon the importance of space and place to protests? How do new and emerging technologies change the way we understand and value online engagement as a form of protest and activism? How can these understandings assist activists in developing more effective strategies for achieving their goals in the future?
The second meeting of the Activism, Protest and Dissent project seeks to explore these questions through inclusive inter-disciplinary dialogues incorporating the perspectives, experience and expertise of participants from all relevant professions, disciplines and practices with a view to forming a selective publication to engender further collaboration and research. Unlike other conferences or gatherings, this event proposes to step outside the traditional conference setting and offer opportunities for participants to engage in interactions that are fruitful and conducive to broadening horizons and sparking future projects, collaborations, and connections.
To facilitate these interactions, the organisers welcome proposals for presentations, displays, exhibits, contested conversations, debates, poetic/literary performances, round tables, panels, interactive workshops and more. Possible topics for discussion include, but are not limited to:
• Comparative assessments of protests/movements and activists;
• Historical protests/movements and activists;
• Geopolitics and activism;
• Imitation and adaptation of movements;
• Repression and restriction of protest;
• Gestures and actions of protest ('cancel culture', social media movements, etc.);
• Education and other avenues of cultivating an 'activist sensibility';
• Art, music, literature, film, television, theatre as activism and protest;
• Representation of activism and protest in the media, literature, the arts, etc.;
• Iconic images of activism, protest and dissent, and their importance;
• Environmental activism and protest;
• Personal accounts of activism and protest;
• Questions of intersectionality within movements;
• Populist politics as a form of political dissent;
• Activism within institutions (e.g. academia, government, etc.);
• Activism in an environment of globalisation;
• Commercialisation of protest;
• Geographies of protest, the 'where' being just as important as the 'why';
• Spaces and places of dissent and activism;
• Activism and the law;
• Justice, activism and power;
• Violent resistance vs. civil disobedience;
• Nationalist and separatist movements;
• Revolutionary movements;
• Critiques of methods, objectives and activities of movements.
Format
We believe that through collaboration we can innovate and improve our research and practices to better serve our organisations, institutions, and/or the communities with which we work. Accordingly, the Activism, Protest and Dissent conference is intended to be highly interactive, with participants encouraged to share and interact in a spirit of mutual respect, courtesy and collegiality. In recognition that different disciplines express themselves in different mediums and that different cultures have different ways of knowing, we will consider traditional research and paper proposals, and we strongly encourage submissions relating to:
Workshops on do-it-yourself activism, forming activist collectives, and case studies of successful and unsuccessful activist endeavours;
Proposals from professionals that focus on workshopping or soliciting feedback on improving practices, training, or policies related to activism, protest and dissent in your fields. Presentations in this category must be understandable by a non-specialised or lay audience. We are especially interested in submissions from fields such as: Ecology, environmentalism, medicine and healthcare, mental healthcare, education, business and finance, law, immigration and detention, research, social services, trades, hospitality and tourism, science, etc.
Projects that explore activism, protest and dissent through art, artistic creation, and narratives. Potential mediums include: Narrative and/or oral history workshops focused on activism, protest and dissent; theatrical or performative depictions; narrative or poetry readings or performances; visual and aesthetic art; workshops on creating, or presentation of existing, zines, vlogs, or broadsides
Our main goal is to facilitate dialogue and spark innovative collaborations and discussions at an international level, in a dynamic and interactive setting. Thus, we welcome participants from all relevant disciplines, professions and vocations (NGO personnel, aid workers, researchers, mental and physical health professionals, educators, human rights activists, counselors, social workers, policy makers, journalists, lawyers, judges, politicians, business owners, military personnel, customs workers and members of the border patrol, labour specialists, historians, sociologists, psychologists, economists, anthropologists, ethnographers social media experts, artists and many more).
What to Send
The aim of this inclusive interdisciplinary conference and collaborative networking event is to bring people together and encourage creative conversations in the context of a variety of formats: papers, seminars, workshops, storytelling, performances, poster presentations, panels, Q&A's, round-tables etc. Please feel free to put forward proposals that you think will get the message across, in whatever form.
300 word proposals for participation should be submitted by 4 September 2020. Other forms of participation should be discussed in advance with the Organising Chair.
All submissions will be minimally double reviewed, under anonymous (blind) conditions, by a global panel drawn from members of the Project Development Team and the Advisory Board. In practice our procedures usually entail that by the time a proposal is accepted, it will have been triple and quadruple reviewed.
You will be notified of the panel's decision by 18 September 2020.
If your submission is accepted for the conference, a full draft of your contribution should be submitted by 15 January 2021.
Abstracts and proposals may be in Word, PDF, RTF or Notepad formats with the following information and in this order:
a) author(s);
b) affiliation as you would like it to appear in the programme;
c) email address;
d) title of proposal;
e) body of proposal;
f) up to 10 keyword.
E-mails should be entitled: Activism & Protest Submission.
Where to Send
Abstracts should be submitted simultaneously to the Organising Chair and the Project Administrator:
Emma Craddock: emma@progressiveconnexions.net
Project Administrator: pragueprotest@progressiveconnexions.net