The Palgrave Encyclopedia of Interest Groups, Lobbying and Public Affairs
Edited by : Phil Harris,
Alberto Bitonti,
Craig S. Fleisher,
and Anne Skorkjær Binderkrantz

Release date: Jun 2022
Palgrave Macmillan
Number of pages: 1543
ISBN: 978-3-030-44555-3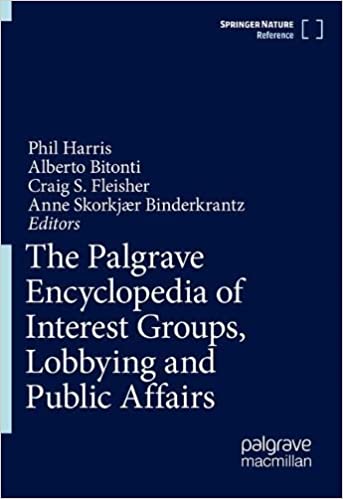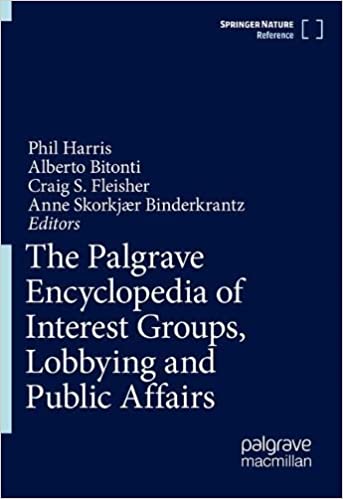 The growing need for a concise and comprehensive overview of the world of interest groups, lobbying, and public affairs called for a compendium of existing research, key theories, concepts, and case studies. This project is the first transnational encyclopedia to offer such an interdisciplinary and wide overview of these topics, including perspectives on public relations, crisis management, communication studies, as well as political science, political marketing, and policy studies.
It is an interdisciplinary work, which involved an extraordinary pool of contributors made up of leading scholars and practitioners from all around the globe; it is a live and evolving project focused on drawing together grounded international knowledge for our diverse and developing world.
The 200+ entries of the Palgrave Encyclopedia of Interest Groups, Lobbying and Public Affairs (to be found as a live reference work online here [https://link.springer.com/referencework/10.1007/978-3-030-13895-0], and published in print in two volumes in 2022) address these research avenues, tackling a growing demand for a comprehensive international reference work regarding key global sectors and policymaking structures, looking beyond the traditional markets of Europe and North America to incorporate practice and research from Asia, Africa, Oceania, and Latin America.
This encyclopedia acts as a synthesis of existing research, and aims to aid academics, students, and practitioners navigate their relevant fields around the globe.