Indian Politics and Political Processes: Ideas, Institutions and Practices
Edited by : Mithilesh Kumar Jha,
and Kamal Nayan Choubey

Release date: Sep 2023
Routledge India
Number of pages: 382
ISBN: 9781032499833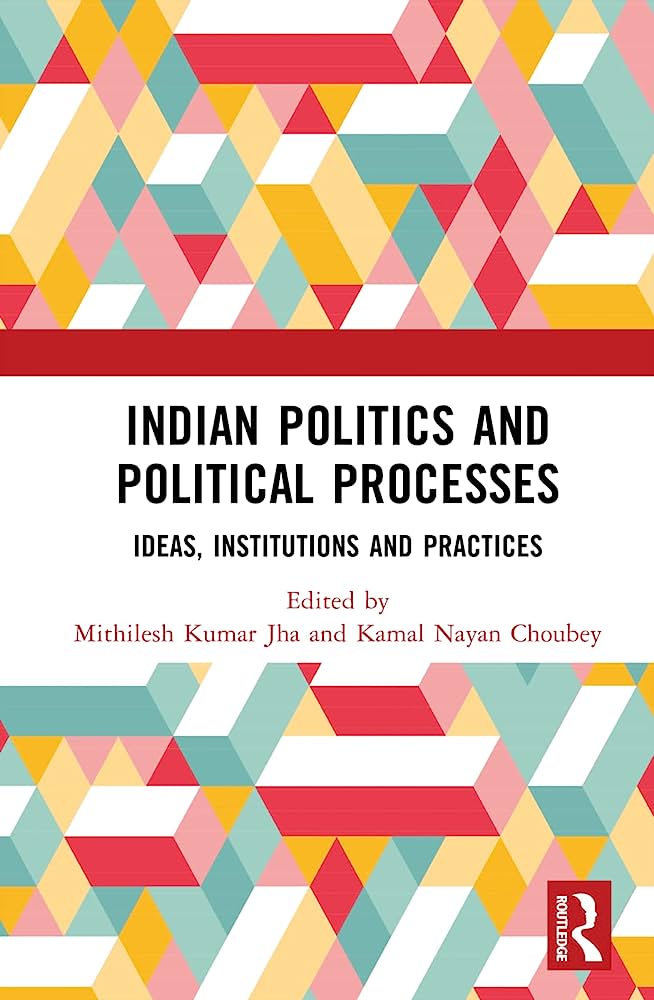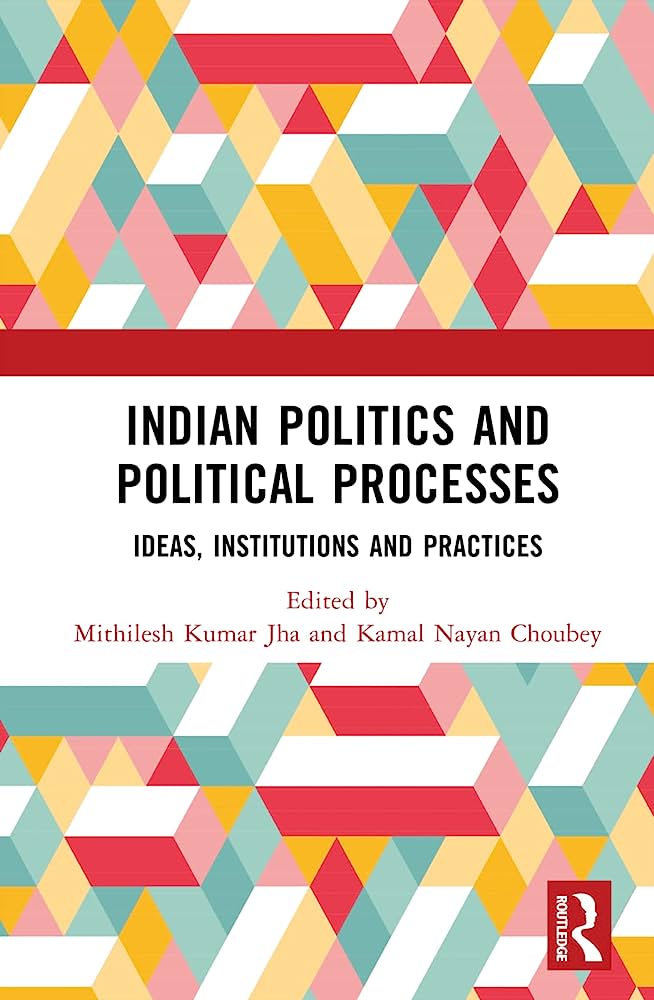 Indian Politics and Political Processes explores the key ideas, foundations, continuities, major shifts and challenges to the state and democracy in modern India. The book presents an in-depth analysis of various recent issues and challenges confronting the Indian state and politics.
Presenting a comprehensive account of the major trajectories of Indian politics, this book introduces the readers to the existing literature and enables them to think critically about major issues and institutions of politics and democracy. The chapters engage critically with the historical antecedents, major debates, and recent developments. The book also elaborately deals with issues such as populism, religious movements, minority rights, health, and the environment, which are often ignored or side-lined in the available literature on Indian politics and political processes.
The book will be useful to the students, teachers and researchers pursuing courses in Political Science, South Asian Studies, and International/Global Politics and Economics. It will also be an informative read for those interested in contemporary South Asian politics.
---
About the Editors
Mithilesh Kumar Jha teaches political science at the Department of Humanities and Social Sciences, Indian Institute of Technology, Guwahati. He earned his PhD in 2014 from the University of Delhi. Dr. Jha's research interests are political thought, theory, and Indian politics. His noted publication is Language Politics and Public Sphere in North India: Making of the Maithili Movement (2018). His articles and review articles have appeared in journals like EPW, Studies in Indian Politics, Contributions to Indian Sociology, Seminar, The Book Review, and LSE Review of Books. He has been a recipient of the Charles Wallace Fellowship and ICSSR Fellowship for visiting abroad for his research in 2012.
Kamal Nayan Choubey teaches Political Science at Dyal Singh College of Delhi University. He has completed his Ph.D from the Department of Political Science, Delhi University. He is the author of the book titled, Jaatiyon ka Rajneetikaran: Bihar Mein Pichhdi Jatiyon ke Ubhar ki Dastan (2008); Jungle Ki Haqdari : Rajneeti aur Sangharsh (2015); he has co-edited Bhartiya Neetiyon Ka Samajik Paksh (2017) and Bhartiya Gram Shrikhna (3 volume, 2019). He also did a Post-Doctorate from Nehru Memorial Museum and Library (NMML, Delhi) on the experience of PESA and FRA (2012-2014). He has completed a Major Research Project with Indian Council for Social Science Research (ICSSR) Delhi on the role of Vanvasi Kalyan Ashram in tribal areas. He is a member of the editorial team of the reputed journal Pratiman (published by CSDS, Delhi) and published articles in journals like Economic and Political Weekly, Studies in Indian Politics, Social Change. He has translated many well-known academic books from English to Hindi, including Will Kymilika's Contemporary Political Philosophy and John Rawls' A Theory of Justice.