Handbook of Sociology
Edited by : Rubén Tamboleo García
Release date: Sep 2023
Tirant lo Blanch
Number of pages: 460
ISBN: 9788411699556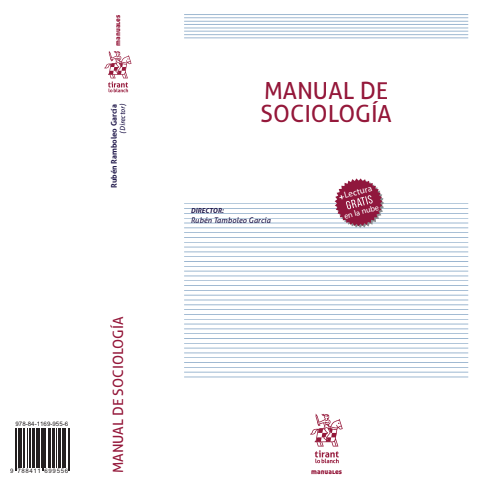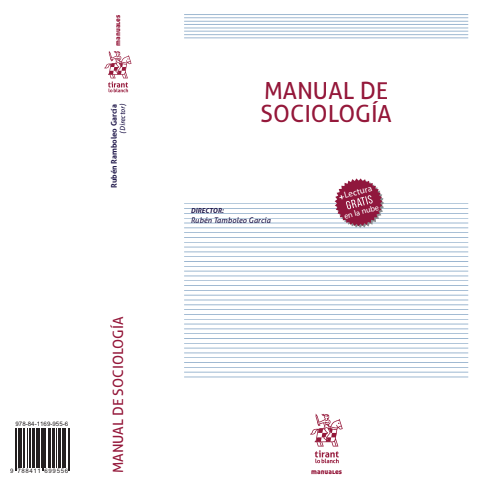 Sociology, as we have seen from university departments, has been persecuted and under constant threat, which is why good Sociology must entail. From the right-wing governments of Thatcher (with her war against the Sociology departments of the United Kingdom of Great Britain and Northern Ireland) to the left-wing governments of Sánchez (who proposed eliminating Sociology from all degrees of training of our futures teachers in Spain), suffer from the existence of Sociology as an independent field.
A good Sociology, although it does not rule out a critical point (which is already born when we choose our work and research topics - it is what concerns us when we choose it) - must be especially neutral and objective. Neutral because we achieve a good study of our society, of the group of individuals as eminently social beings, and that distinguishes us from other approaches, for which our new students who opt for this exciting activity, full of questions, we should tell them to read Weber's The Politician and the Scientist, and Mannheim's Ideology and Utopia. And it is objective because our job, precisely, is to search for the empirical evidence that makes us flee from dox opinions, and that therefore makes us reach the Aristotelian episteme with clear evidence and criteria, that can be reproduced in other conditions, to respect the method. scientist.
Therefore, it must especially flee from purposiveness, proselytism and normativity. Sociologists are not here to propose, to try to spread ideas or a vision of the world, much less to create new social norms. This has been a trend in abuse in recent decades, and it has been done by professionals confused by some blinding ideology.
Especially and as the last point of delimitation of our space, we must flee from futurology. We cannot read the future, not even with the happy electoral polls, which, as the teacher Fermín Bouza indicated, are a still photo that describes the moment, and are not a magical instrument that stops the evolution of society itself nor a ball. of glass that allows us to predict what is going to happen.