RUDN University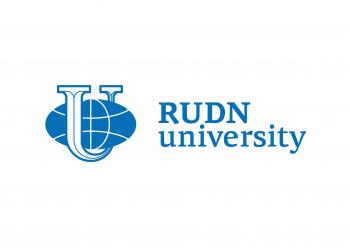 Moscow
Russian Federation
Russia
Description/About
RUDN University (The Peoples' Friendship University of Russia) integrates education, research, creative self-realisation, career opportunities for 28,000 students from 155 countries worldwide. RUDN has come out as a multinational and multiprofiled university. Domestic students have an option of 12 foreign languages: English, Arabic, Spanish, Italian, Chinese, Korean, German, Persian, Turkish, French, Hindi, Japanese, while all international students after a year in Russia speak Russian almost as well as the native speakers. The multi-tiered system of education including undergraduate, graduate, PhD, and residency programmes create conditions for quality education at seven faculties, ten institutes and 156 research laboratories.
The Faculty of Humanities and Social Sciences units 15 Departments and Schools, IR, Public Administration and Political Science are among them.
The Department of Comparative Politics provides MA joint programs: Political Problems of the Globalizing World with the Shandong University, China, Political science - public administration with the University of Potsdam, Germany, Political Problems of the European Integration with the Institute of Political Studies Sciences Po Bordeaux, France.
The Postgraduate School of Political Science provides a PhD Program "Political Science: Russian and Comparative Studies" in English and several programs in Russian.
The RUDN Journal of Political Science is a specialized peer-reviewed scientific journal established in 1999 published quarterly. makes a focus on the conjunction of Russian, European, American and non-Western political theory which the RUDN research school is based on. The RUDN Journal is fully committed to publishing a high quality research papers , based on plurality of methodological and theorethical approaches. The journal is interdisciplinary with a focus on russian politics, social sciences, policy studies, law, and international affairs. The goal of the journal are to provide an accessible forum for research and to promote high standards of scholarship. The journal covers such sub-areas as Russian politics, sociocultural factors of politics, the dialogue of civilizations in terms of values and political cultures' comparison, institutional features and cultural outlooks. The journal welcomes submissions from established researchers, young scholars, and advanced graduate students.