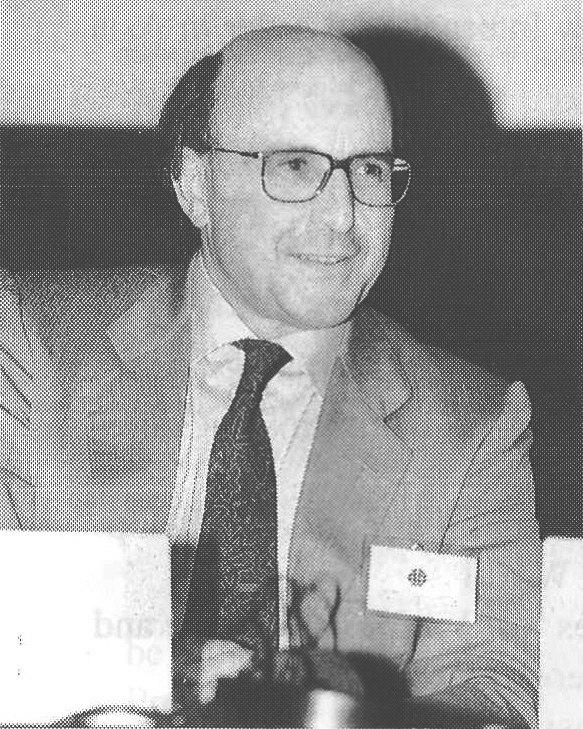 The purpose of the Francesco Kjellberg Award is to encourage young, new scholars to write and present papers at the IPSA World Congress of Political Science. The recipient is offered a complimentary two-year IPSA membership and US$ 1,000 funding for her/his travel costs to the following World Congress. The award is made on the commendation of the IPSA Committee on Organization, Procedures and Awards (COPA) on the basis of nominations by convenors and chairs at the IPSA World Congress and is based on standard criteria of academic excellence. 
Francesco Kjellberg
This award is given in honor of a distinguished Norwegian political scientist, Francesco Kjellberg. Professor Kjellberg was IPSA Secretary General from 1988 to 1994. His involvement with IPSA spanned more than 20 years. He was secretary of the Research Committee on Comparative Study of Local Government and Politics (RC-05) from 1976 to 1979, member of the IPSA Executive Committee from 1979 to 1985, and program chair of the 13th  IPSA World Congress (Paris 1985). He was also secretary of the Norwegian Political Science Association and taught at Oslo University. He passed away in March 1998.
Amount: US$1,000* (Following Congress)
The prize of US$1,000 and a complimentary two-year IPSA membership is awarded to one winner.
* The award recipient is to attend the following IPSA Congress to receive the monetary prize.
Nomination deadline:  30 September 2021
Guidelines for Nominations
Nominations for the award must be made by convenors or panel chairs and must include (in PDF format only):
A letter of recommendation from the chair or convenor indicating that the candidate fulfills the criteria and is worthy of an award (official letter in PDF format);
The curriculum vitae of the author;
A copy of the congress paper.
The following are the criteria for the award:
Candidates must be new scholars, not more than five years after completion of a Ph.D., or at the beginning of an equivalent active academic career, at the time of presenting the paper;
The paper must be original, unpublished and presented personally by the candidate at the Congress;
The paper must be outstanding and worthy of publication in a leading political science journal.
Submitting Nominations
Convenors and chairs are invited to send their nominations:
All nominations are to be submitted via the online nomination form.
You will be required to log in to your IPSA online account to complete the award nomination form. If you do not have an account or are having issues with your online account, please email awards@ipsa.org.
The three required documents must be submitted with the online nomination in PDF format. Incomplete nominations will not be considered.
---
Francesco Kjellberg Award Recipients*
2018
Elif Naz Kayran, Graduate Institute of International and Development Studies (Switzerland)
Paper: Understanding Anti-Immigration Demands: Reconceptualising the Labour Market Competition Hypothesis and the Role of Institutions
Elif Naz Kayran is a doctoral candidate and a teaching assistant at the International Relations and Political Science Department at Institut de Hautes Etudes Internationales et du Développement (IHEID), Graduate Institute Geneva, in Switzerland. She specializes in comparative politics, political economy, and immigration policy research. Her doctoral project deals with the dynamics of political institutions and unemployment risks and their political consequences. Specifically, Elif aims to understand how unequal distribution of risks and transformation of welfare regimes determine policy preferences towards immigration and subsequent voting behaviour. She has recently collaborated on a project investigating the institutional limits of designing skill selective labour immigration policies and is currently also working on determinants of immigrant enfranchisement. Prior to her doctoral studies, Elif was a research assistant at the Migration Research Center at Koç University, and she holds a master's on International Political Economy from King's College London funded by the Jean Monnet Scholarship.
2016
Hanno Jentzsch, German Institute for Japanese Studies (Japan)
Paper: Tracing the Local Origins of Farmland Policies in Japan - Local-National Policy Transfers and Endogenous Institutional Change
Hanno Jentzsch studied East Asian Politics at the Ruhr-University Bochum. He received his PhD from the University of Duisburg-Essen in March 2016. The dissertation analyzed the role of the "local" in processes of endogenous institutional change, based on evidence from Japan's gradually changing agricultural support and protection regime. Since October 2016, he is a senior research fellow at the German Institute for Japanese Studies in Tokyo, where he continues to work on the changing political economy of regional Japan. Main research interests include capitalist variety, the politics of liberalization, and urban-rural relations in advanced political economies. 
Maroine Bendaoud, McMaster University (Canada)
Paper: Are Governments Smarter Than We Think? The Welfare State in Canadian Provinces
Maroine Bendaoud is a postdoctoral fellow at McMaster University, Canada. Before joining the political science department at McMaster, he completed a PhD at University of Montreal in 2016. His thesis focused on the low-income housing sector in Canada.
2014
Jessica Guth, Bradford University School of Management (UK)
Paper: Gendering the Court of Justice of the European Union
2009
Rafael Pinero and Mauricio Morales.
Paper: Financiamiento Público de Campañas: Cómo los subsidios por votos estimulan el gasto electoral
2000
Charles Gomes, IUPERJ (Brazil).
Paper: L'effet de la culture juridique sur la politique d'immigration en France et aux États-Unis
1997
Eui-Young Kim, University of Michigan (USA).
Paper : The Business Interest Association and the Political Economy of Development in South Korea
1994
Susan Dicklich, University of South Carolina (USA)
Paper: The Democratization of Uganda under the NRM Regime
1988
1st prize
Peter Wagner, Wissenschaftszentrum, Berlin (Germany)
Paper: Social Science and the State in Continental Western Europe - the political structuratrion of disciplinary discourse
2nd prize
Zehra Arat, Iona College, New Rochelle, NY (USA)
Paper: Human rights trade-offs in developing countries : a comparative study of declining democracies

* No Award was given in 1991, 2003, 2006 and 2012.