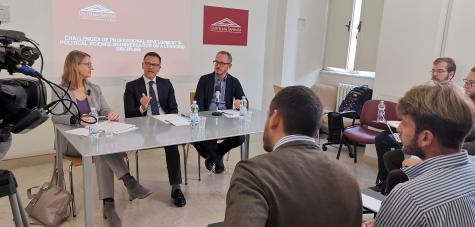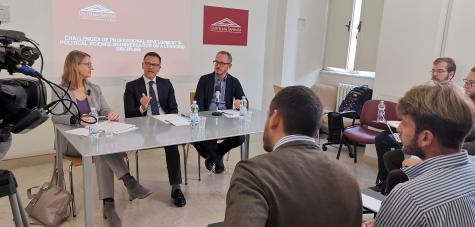 Sapienza University of Rome - Challenges of Professional Development in Political Science: A Conversation on a Changing Discipline
Publication date: Thu, 24 Oct 2019
Prof. Marianne Kneuer, president of the IPSA, held a seminar on October 24, 2019 entitled Challenges of Professional Development in Political Science: A Conversation on a Changing Discipline at the Sapienza University of Rome, along with Prof. Nicolò Conti, Full Professor in Political Sciences of the Sapienza Unitelma and Prof. Lorenzo De Sio from LUISS University.
The event has obtained the patronage of the Italian Society of Political Science (SISP) and has been registered and made available through our e-learning platform in the open access section.
During the meeting Prof. Kneuer discussed with many doctoral students and young researchers about the future of political science and the new challenges of the political scientist profession.