Recap of the IPSA World Congress - Day 5 (14 July)
Publication date: Wed, 14 Jul 2021
The Future of Free Speech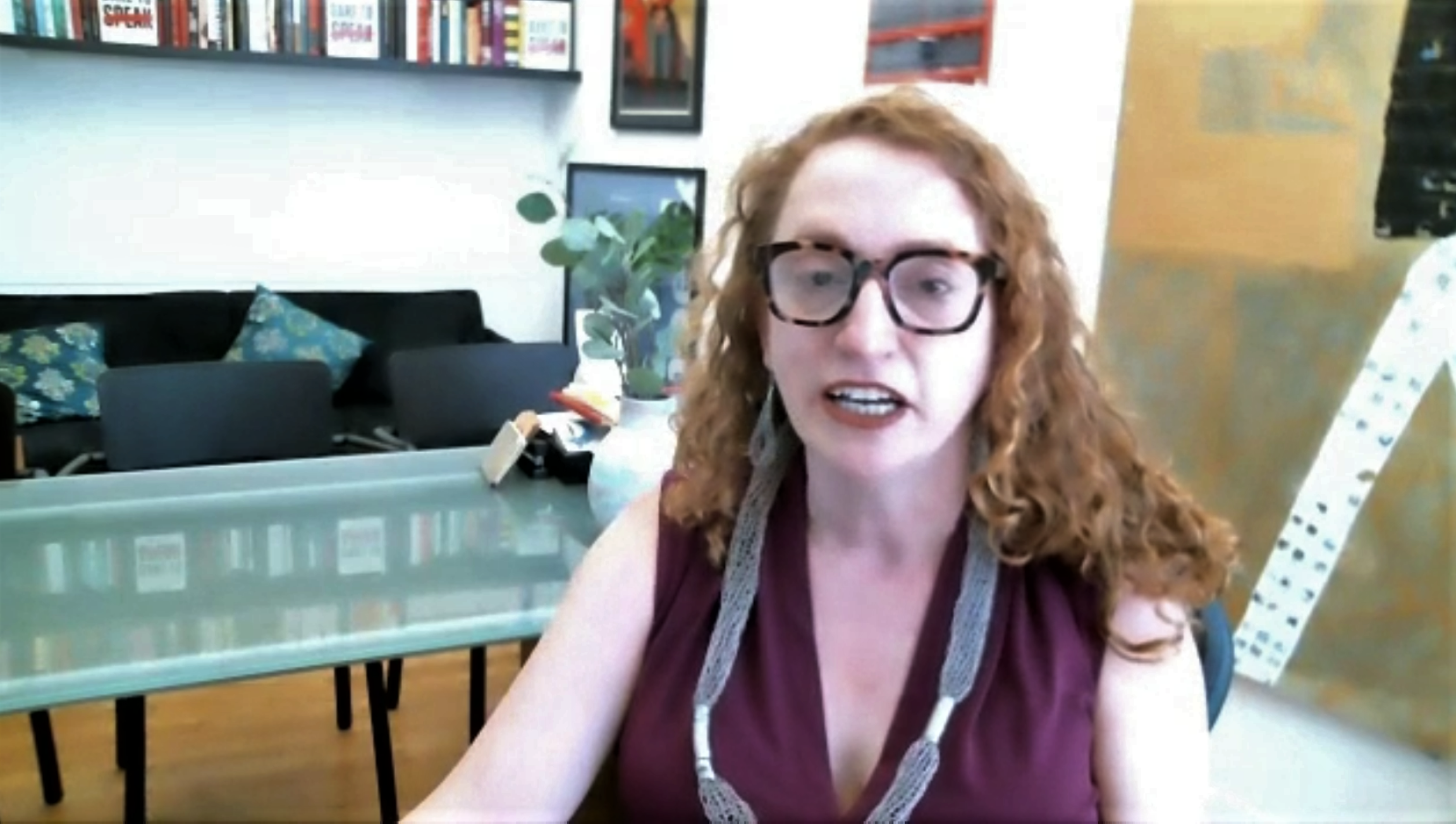 Program Co-Chair Bertrand Badie began the last Plenary Session of the Congress by introducing the speaker Suzanne Nossel, the Chief Executive Officer at Pen America. In her Keynote Address, Ms. Nossel focused on the significant threats to free speech and the ways to respond to them. She also talked about online and offline threats to free speech and China's growing pressure on free speech locally and internationally.
Ms. Nossel reminded that the widespread protests in 2020 urged political changes, and the world witnessed unjustified imprisonment of writers and intellectuals. While disinformation and public surveillance put pressure on free speech, especially on journalism, the actions of oppressive governments exceed their borders and dissidents. According to her, this oppressive trend spreads and erodes transnational treaties on academic freedom.
In conclusion, Bertrand Badie touched on the fragility of free speech and talked about monocultural universalism.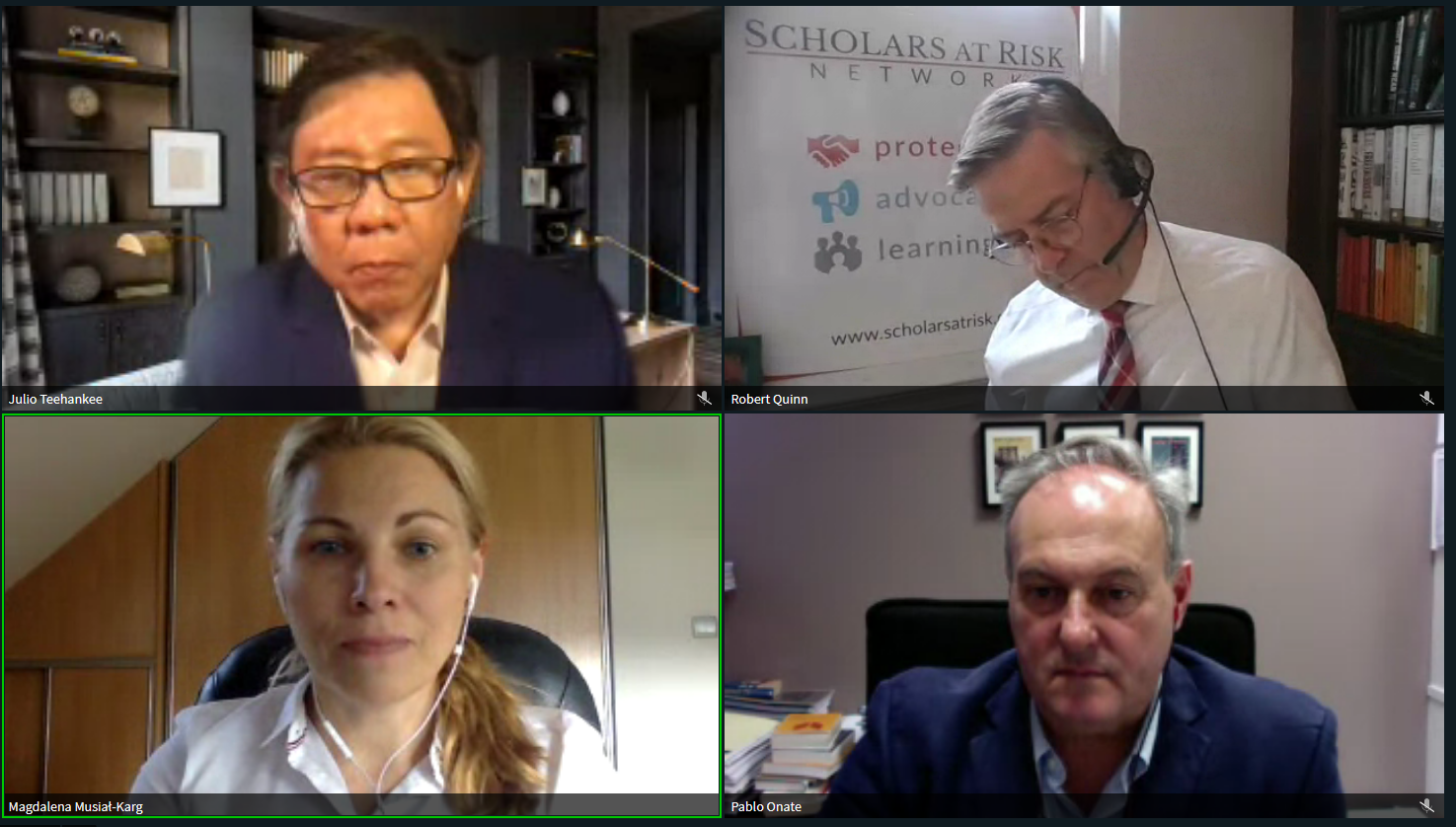 Academic Freedom in a Globalized World
Chaired by newly-elected IPSA President-elect Pablo Oñate, the Special Session offered regional in-depth case studies about the Academic Freedom constraints and limitations. 
In his introduction, Prof. Oñate talked about IPSA's 2021 Academic Freedom Report. This newly-released report, written by outgoing IPSA President Marianne Kneuer, presents the results and analysis of a survey on violations of Academic Freedom elaborated by the IPSA Committee on Academic Freedom and conducted by the IPSA Secretariat among its collective members in 2020. Forty-four national and regional Political Science association members of IPSA responded to this global survey. The report is available on the IPSA website for all IPSA members.
Next, Magdalena Musial-Karg from Adam Mickiewicz University discussed the academic freedom violations in Poland and, more specifically, the Law on Higher Education and Science implemented in 2018. The law aimed at "improving the quality of education and scientific research" but triggered controversy and protests across the country because it diminished the power of universities and limited Academic Freedom. 
Julio Teehankee from De La Salle University-Manila gave a historical perspective of the government interventions in universities in the Philippines from former President Ferdinand Marcos (1965-86) to the current President Rodrigo Duterte. Although Academic Freedom for higher education was enshrined in the Constitution of the Philippines in 1987, government interventions never stopped. For instance, in 1989, an agreement was signed between the government and the University of the Philippines to prevent state forces from entering the university. This agreement was unilaterally terminated by Rodrigo Duterte in 2020.
Finally, the Scholars at Risk Network (SAR) founder, Robert Quinn, presented the Network's activities and the 2020 report. SAR is an international network of higher education institutions and associations whose mission is to protect threatened scholars and promote academic freedom. In collaboration with prominent institutions, the Network also created the Academic Freedom Index, which ranks countries based on their academic freedom performance.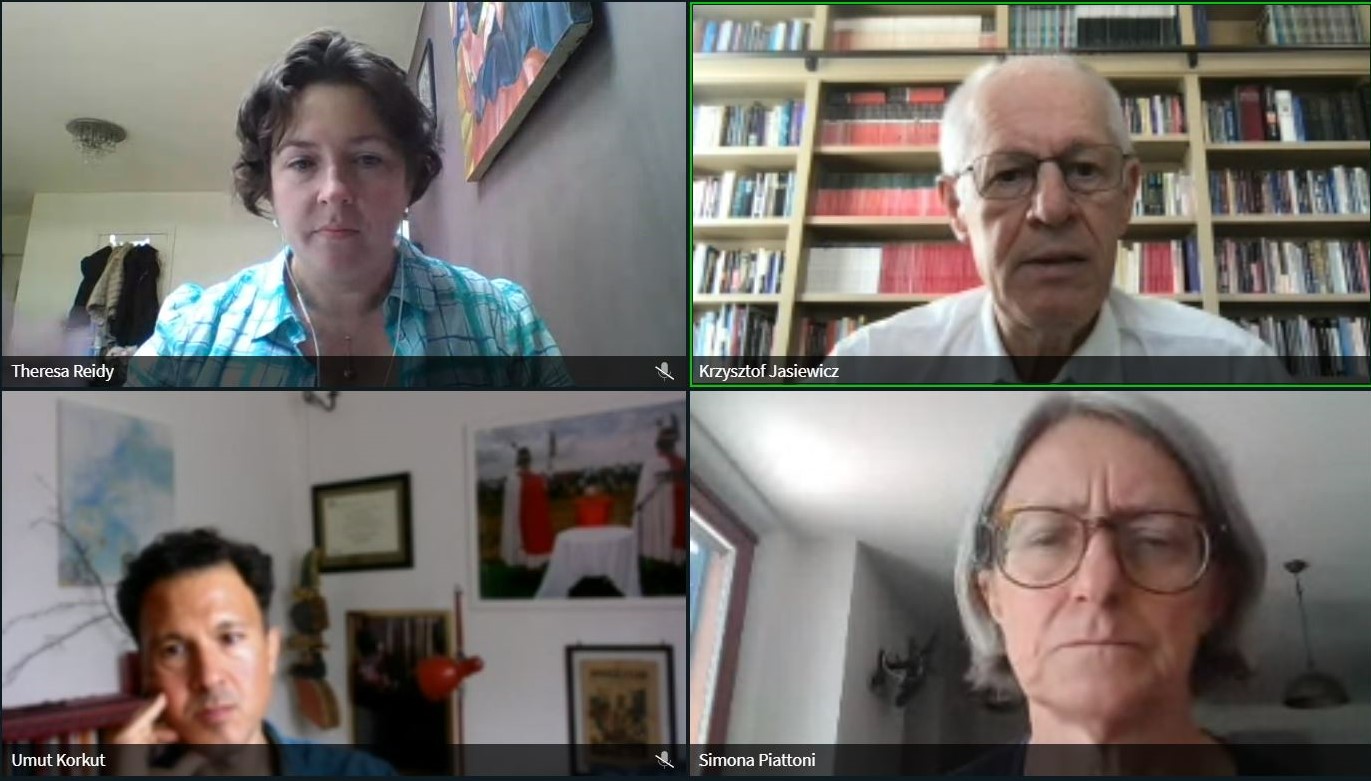 Professional Development Café
The second café event of the Congress was an opportunity for students and young professionals to meet with mentors and better understand the requirements for beginning a successful career in academia and beyond.
The Editor of the International Political Science Review, Theresa Reidy, former IPSA Executive Committee member Simona Piattoni, IPSA Executive Committee member Umut Korkut, and Washington and Lee University Professor Krzysztof Jasiewicz met the Congress delegates to share their professional experiences and respond to their questions. The café session mainly focused on publishing, editing, reviewing and sourcing research funding and postdoctoral career.
Various questions were asked about building a career after doctoral or postdoctoral research. Prof. Piattoni indicated that finding a stable position right after graduation gets more challenging, and a one-year contract is most likely to be offered. Prof. Korkut also specified that jumping from one project to another would create a more attractive employability profile. Speakers also recommended publishing a research book six years after graduation.
 

International Political Science Abstracts - Meet the Editors
In this Meet-the-Editors session, the International Political Science Abstracts' editors, Paul Godt and Stephen Sawyer met the Congress delegates and explained the utility of the Abstracts as a research tool. The Editors also highlighted the unique new chapters on book reviews and edited book chapters. In the Q&A section, participants asked their questions about the journal and submission process.
Created in 1951, the International Political Science Abstracts is a truly global resource, providing non-evaluative abstracts of articles published in scholarly journals from every region of the world. It is an essential roadmap to literature in Political Science, political sociology, political psychology, international relations, international law, human rights, conflict studies, ethnic studies and other related fields. Since 2007, the Abstracts have been published by SAGE Publications.
The Meet-the-Editor sessions are organized by SAGE Publishing in collaboration with IPSA.