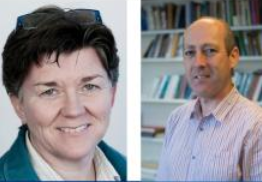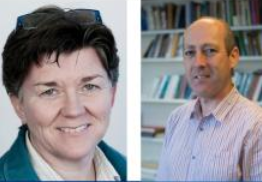 The Political Studies Association of the UK Announces new Chair and Vice-Chair
Publication date: Fri, 03 Feb 2017
The Political Studies Association of the UK (PSA) has announced a new Chair and Vice-Chair team that will lead the Association into its next phase. Professor Angelia Wilson, of the University of Manchester, has been elected Chair of the PSA. She will be joined by Professor Feargal Cochrane, of the University of Kent, as Vice-Chair.
Angelia brings a wealth of academic, professional and organisational leadership skills to the role, having served on the American Political Studies Association (APSA) Council and the PSA Executive Council. She is a leading scholar and pioneer in the field of sexuality and politics, and is widely respected in the field of American politics.  On being appointed Angie said: "I am delighted for this opportunity to work with the Executive Committee and wider membership to lead the PSA as a dynamic professional network of researchers and an active advocate of civic engagement and knowledge transfer for all those interested in the study of politics."

Feargal is a long-serving and active member of the PSA, with 2017 marking 25 years since he first joined as as a PhD student. With over 20 years' experience as a working academic in the field of international conflict, he is well aware of the pressures facing academics across the career ladder. He has proactively encouraged new thinking and reform to deal with these pressures - especially concerning the perennial issue of achieving balance between teaching and research priorities. On being appointed he said: "The PSA has been integral to my own career path and professional development and I am excited to be part of shaping its future."
The pair were elected by the Executive Committee of the Association and will take up office when current Chair, Professor Matt Flinders, and Vice-Chair, Professor Rosie Campbell, reach the end of their terms.
For further information please visit PSA's website: