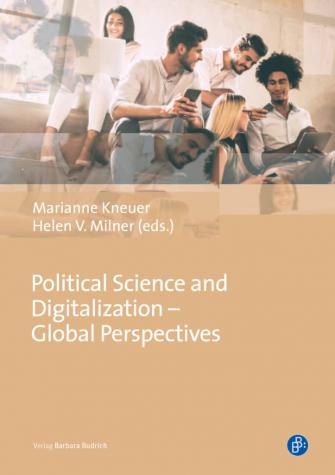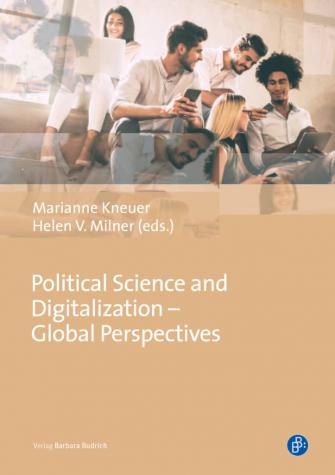 Political Science and Digitalization – Global Perspectives
Publication date: Fri, 20 Sep 2019
Political Science and Digitalization – Global Perspectives, edited by two IPSA Presidents Prof. Marianne Kneuer and Prof. Helen V. Milner, has published by Barbara Budrich Publishers. The book gives an important insight into digitalization and examines the challenges of digitalization for the discipline of political science.
The book project originates from IPSA's mid-term conference Political Science in the Digital Age: Mapping Opportunities, Perils and Uncertainties held in December 2017 in Hannover, Germany. The conference gathered over two hundred scholars worldwide to provide an opportunity for reflection on the discipline and one of its most relevant challenges: Digitalization. Participants included from all branches of political science as well as various foundations, research institutes, thinks tanks and publishing houses across the world. During the conference, the participants discussed theory, empirical aspects, methodology, teaching and learning, consulting and publishing.
The books' editors Prof. Kneuer and Prof. Milner contacted the speakers of the IPSA Hannover Conference to follow-up on this positive experience and decided to provide this stocktaking – the first of its kind in our discipline – accessible to a wider public.
The volume presents the first attempt of stocktaking of a topic that will have great relevance in the future for our discipline: How are research, teaching and learning, how are researchers, teachers, students and institutions of education in the different countries affected by digitalization? And how do reactions and the options for shaping the digitalization of political science look like in the different countries?
Digitalization is not only a new research subject for political science but a transformative force for the discipline in terms of teaching and learning as well as research methods and publishing. Emphasising the importance of digitalization is one of UNESCO's key objectives, as demonstrated by the UNESCO Charter on the Preservation of the Digital Heritage. This Charter addresses how born-digital heritage available on-line, including electronic journals, World Wide Web pages or on-line databases, is now part of the world's cultural heritage, as well as how digital information is subject to technical obsolescence and physical decay.
The Editors:
Marianne Kneuer is Professor for Political Science and Director of the Institute of Social Sciences at the University of Hildesheim as well as co-founder of the Center for Digital Change at the University of Hildesheim, Germany.
Helen V. Milner is B.C. Forbes Professor of Politics and International Affairs at Princeton University as well as Director of the Niehaus Center for Globalization and Governance at Princeton's Woodrow Wilson School, USA.
Political Science and Digitalization – Global Perspectives
Edited by: Prof. Marianne Kneuer and Prof. Helen V. Milner
Publisher: Barbara Budrich Publishers
Pages: 290
Website: https://shop.budrich-academic.de/product/political-science-in-the-digital-age-global-perspectives-2/?lang=en&v=3e8d115eb4b3