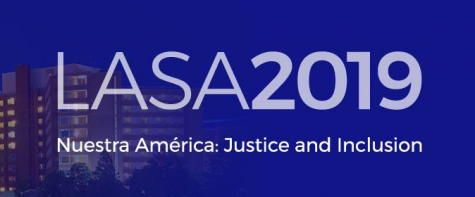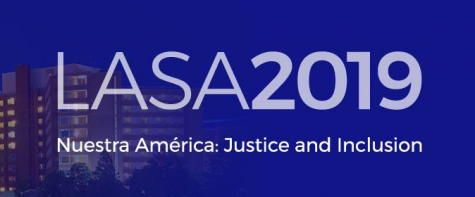 IPSA was at LASA2019 in Boston
Publication date: Sun, 26 May 2019
IPSA was well represented at this year's edition of the Latin American Studies Association (LASA) International Congress, the world's premier forum for expert discussion on Latin America and the Caribbean held in Boston (USA) from May 24 to 27, 2019.
IPSA President Marianne Kneuer attended the Congress focused on the theme "Nuestra América: Justice and Inclusion". She chaired the IPSA panel titled "Populismos de izquierda y derecha - una perspectiva comparada," held on Saturday, May 25 from 12:30 to 2:00 pm. The panel, also including paper presentations by Daniela Campello da Costa Ribeiro (Brasil), Cristóbal Rovira Kaltwasser (Chile) and Carlos de la Torre (USA), was a great success attracting more than 50 people and sparkling great discussions.
The IPSA Secretariat also dispatched Senior Director - Membership, Communication, and Strategy, Mathieu St-Laurent to the event. Mr St-Laurent joined President Kneuer, and meet with LASA representatives, participants, and exhibitors, to strengthen relationships and explore opportunities for collaboration. He also manned the IPSA booth, where he promoted the call for panels and papers for the 2020 IPSA World Congress of Political Science (Lisbon, Portugal), and other IPSA activities.
For more information about the event, visit https://lasaweb.org/en/