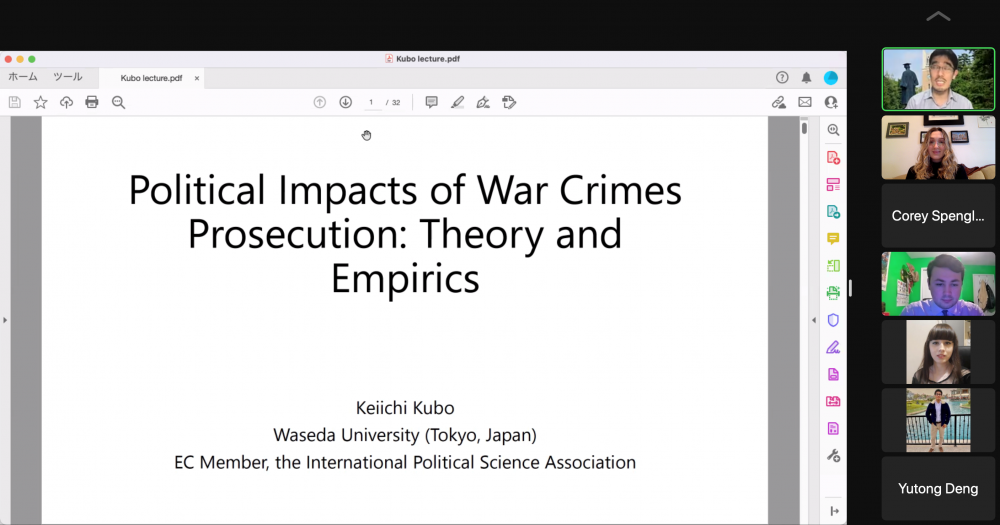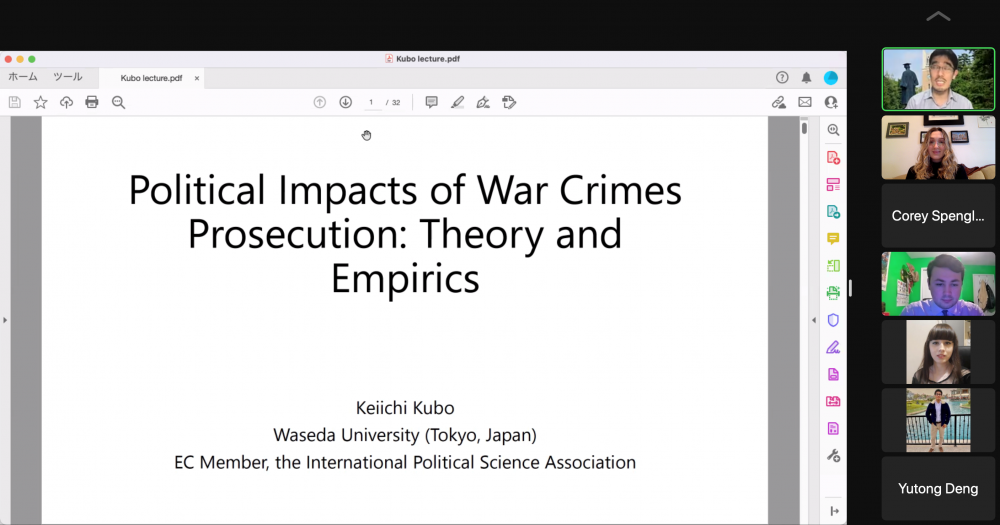 IPSA Lecture at the IAPSS World Congress
Publication date: Tue, 10 May 2022
IPSA Executive Committee member Keiichi Kubo presented a lecture entitled Political Impacts of War Crimes Prosecution: Theory and Empirics, at the International Association for Political Science Students (IAPSS) Virtual World Congress on 27 April 2022. The lecture focused on the history of the International Criminal Court and precedents and procedures for war crimes prosecutions, with an added discussion on the potential implications of the Russian invasion of Ukraine.
The presentation was attended by political science students worldwide who presented at the IAPSS World Congress. It was followed by a brief question period focused on what the future may hold for war crimes prosecutions and International Criminal Court structures. Coincidentally, the questions aligned with the World Congress theme, Rethinking Political Science, Remaking Global Politics, which was designed to promote normative thought on politics in research and practice after COVID-19. The presentation was recorded and will be made publicly available in the coming months so that future students can benefit from the learning as well.
Every year, the IAPSS World Congress brings together students and junior scholars from all over the world, and IPSA helps support this thriving network of future political scientists.
For more information about the IAPSS World Congress, please visit the event website.