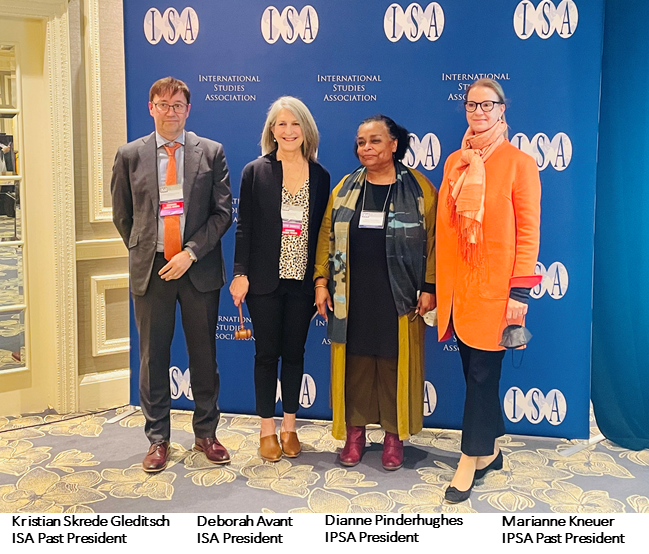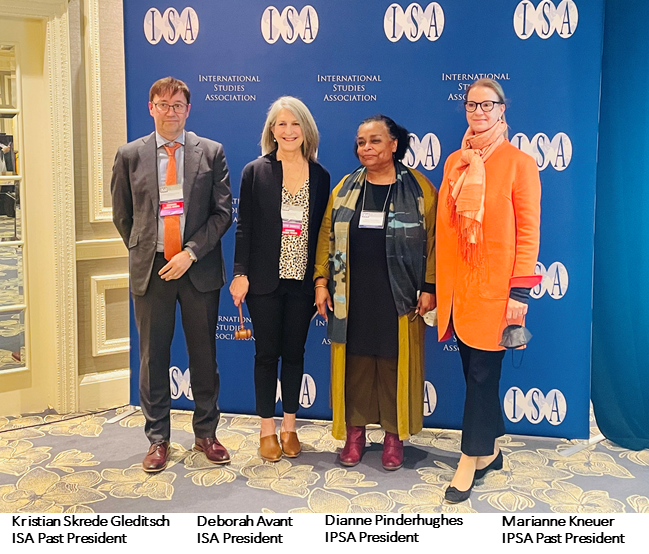 IPSA-ISA Agreement Announced at the 2022 ISA Convention in Nashville
Publication date: Fri, 01 Apr 2022
IPSA and ISA leadership met at the 2022 ISA Annual Convention in Nashville on March 31 during the ISA Business Meeting and Award Ceremony. This was an occasion to announce the Memorandum of Understanding (MoU) that was signed between the two associations in September 2021 to enhance their academic cooperation.
After the ceremony, IPSA President Dianne Pinderhughes; IPSA Past President Marianne Kneuer; IPSA Executive Director Kim Fontaine-Skronski; ISA President Deborah Avant and ISA Executive Director Mark Boyer, had a fruitful meeting to discuss how to increase the collaboration between the two leading associations.
The MoU has established an official bilateral agreement between the two associations, allowing them to further their existing collaboration on several fronts. The bilateral agreement will allow IPSA and ISA to organize academic panels at each other's main events (the IPSA World Congress of Political Science and the ISA Annual Convention).
IPSA Panels
IPSA had a strong representation at the convention. The Association presented two panels on international organizations (IO) under the theme of The Co-option of Critical Voices: How International Organizations Assimilate Critical Advocacy and Convert it into Global Norms. The panels were chaired by Olivier Nay and Annabelle Littoz-Monnet. Participants discussed the extent to which IO engage in a process of "epistemic capture." This notion refers to the activities by which IO experts seize critical ideas, reinterpret and distort them to exhaust their critical content, and finally make them compliant with the institution's official orientations.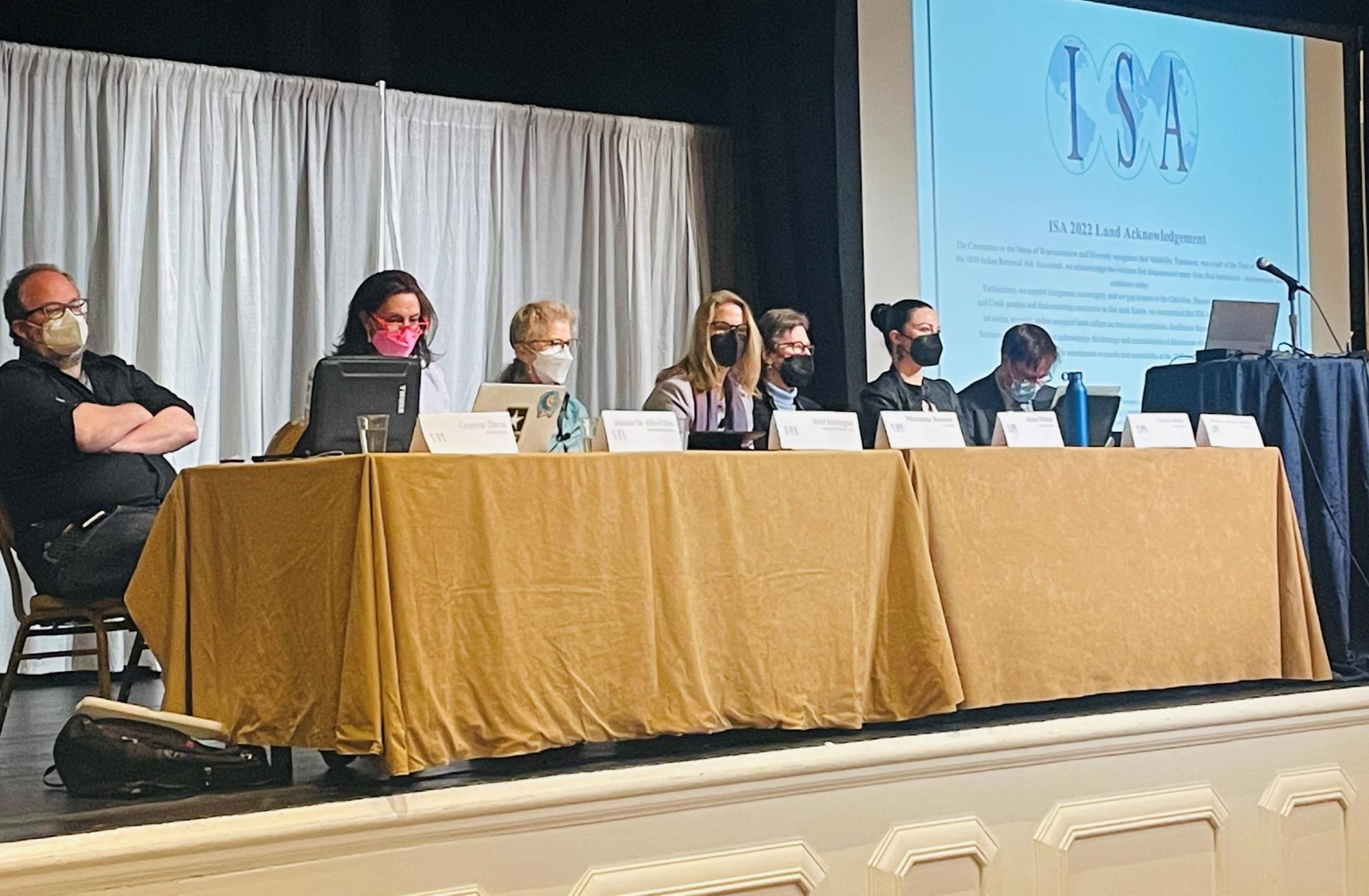 Challenges to Scholarship and Policy during Global Crises Roundtable
Former IPSA Presidents Marianne Kneuer and Helen Milner were among the speakers at the roundtable discussion titled "Challenges to Scholarship and Policy during Global Crises." This roundtable drew a diverse group of scholars to talk about the challenges of studying and understanding emerging issues, against a background of rapidly evolving events and ever-evolving research and studies.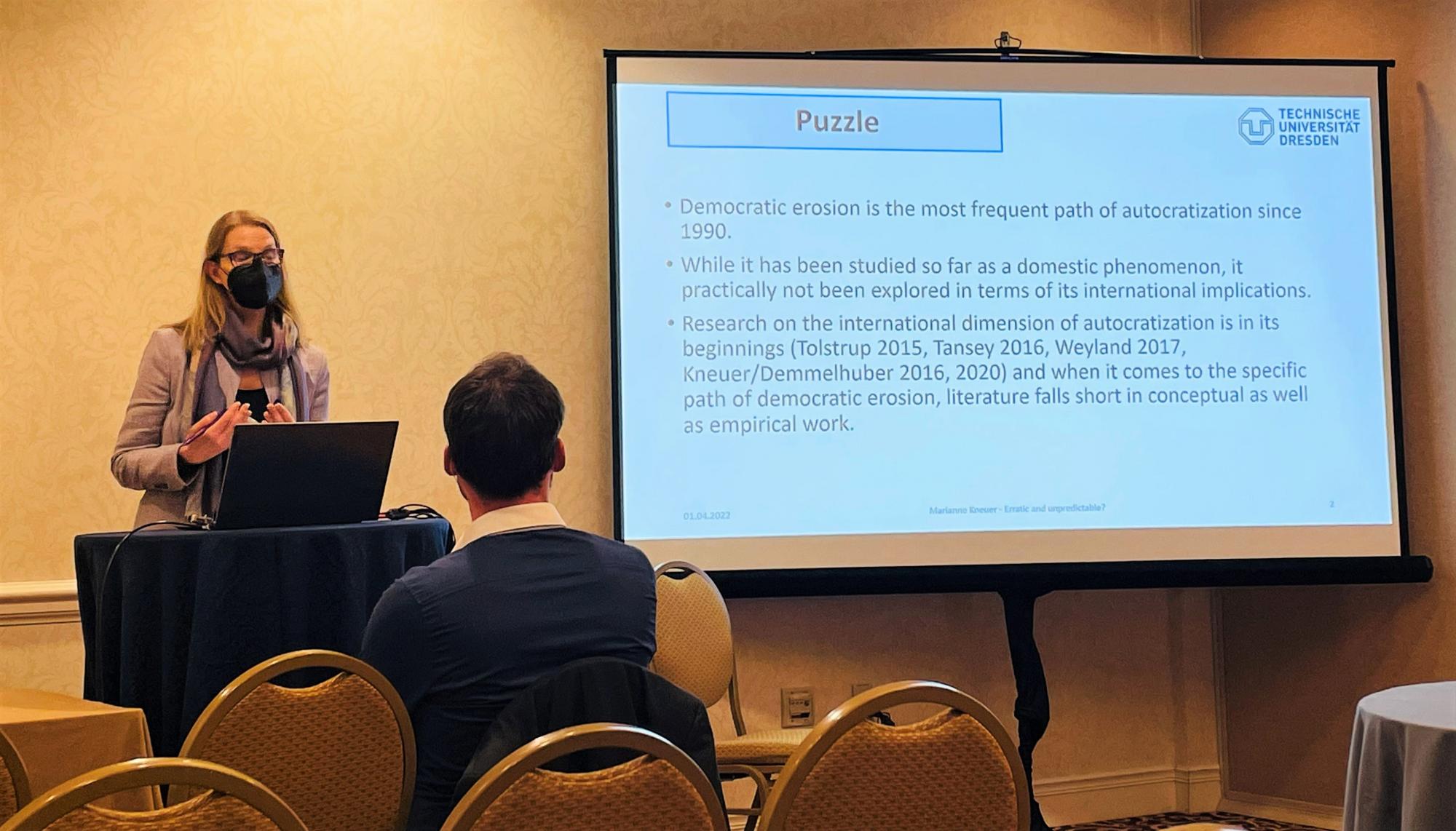 Foreign Policy Decision Making Panel 
IPSA Past President Marianne Kneuer also participated in the 
Foreign Policy Decision Making
panel discussion and presented her paper entitled
Erratic or strategic? Foreign policy of countries experiencing democratic erosion.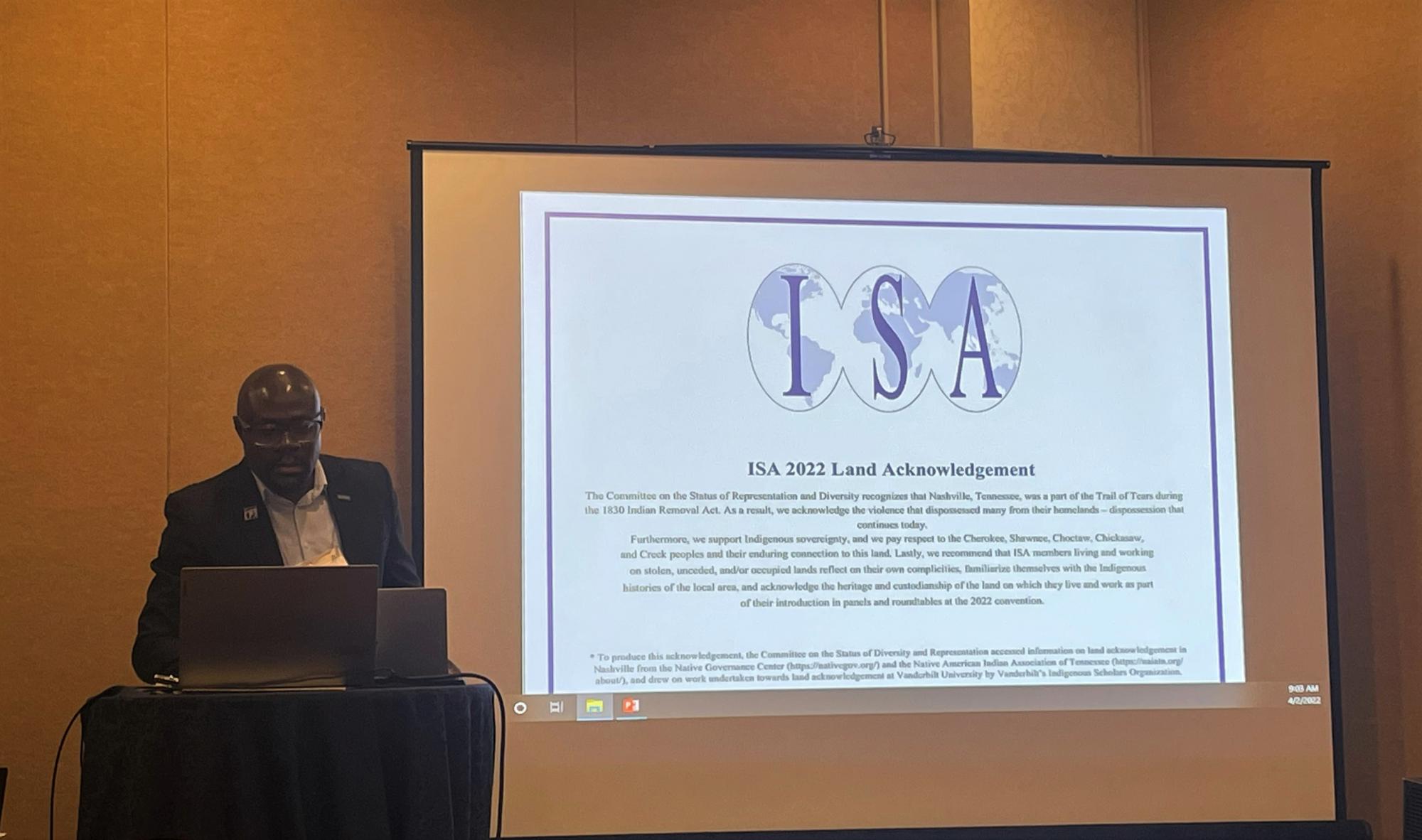 Theorising Africa's International Relations Panel
President of the African Association of Political Science and IPSA Past Vice President Christopher Isike was among the speakers of the 
Theorising Africa's International Relations
panel. His presentation entitled 
Group Hegemony as an analytical framework for understanding regional hegemony in Africa
.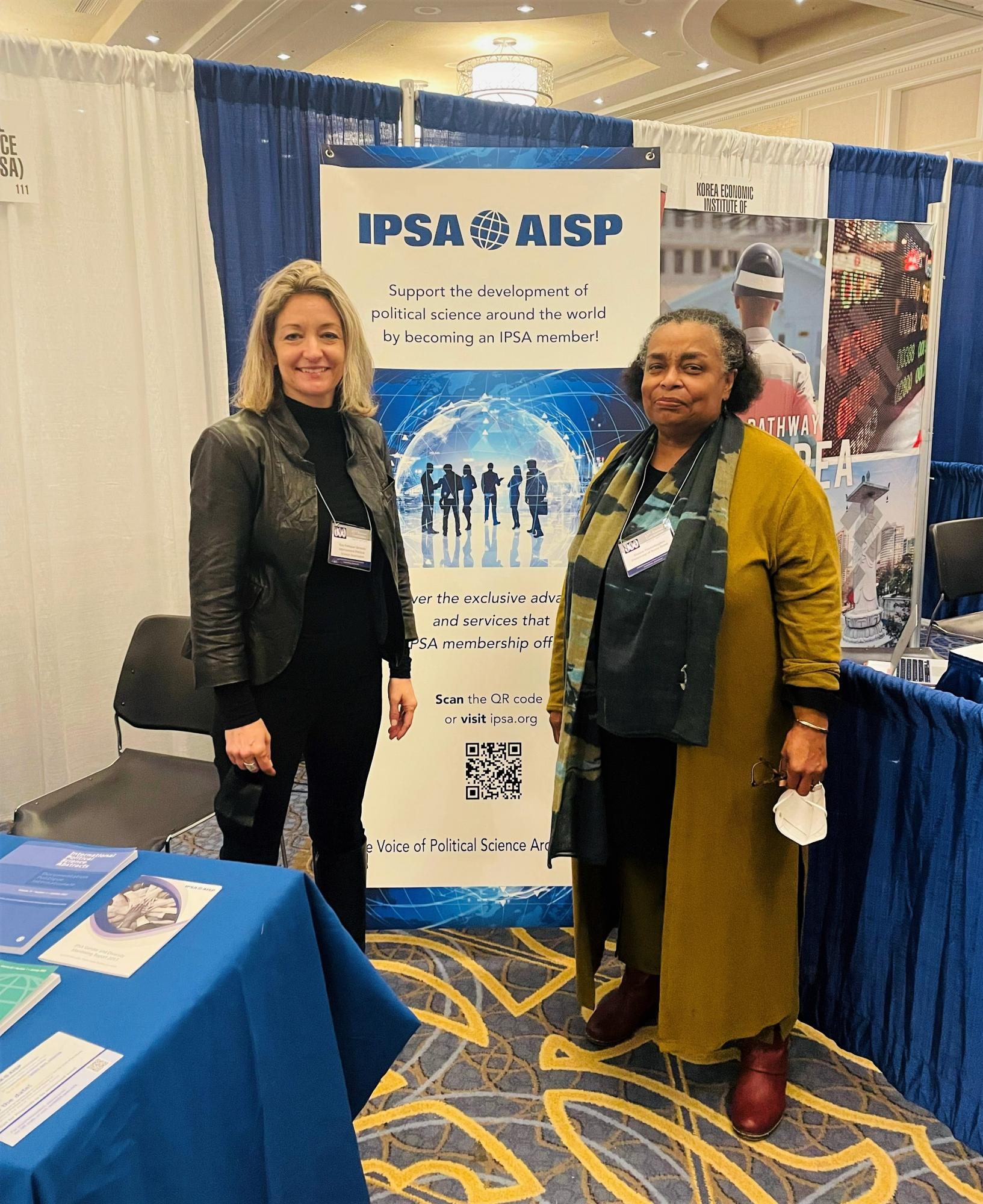 IPSA Booth
During the convention, ISA delegates visited the IPSA booth to get a promo code entitling them to a discount on their IPSA membership and to learn about the 2023 World Congress of Political Science, the Open Access Publishing Conference and other IPSA activities. Dianne Pinderhughes and Kim Fontaine-Skronski were at the IPSA booth on the first day of the convention.