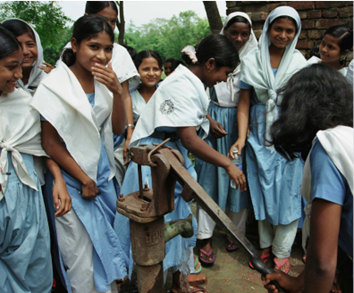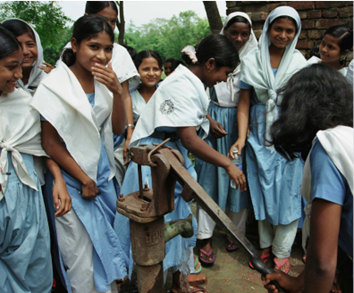 The International Science Council Released a Policy Brief for the UN 2023 Water Conference
Publication date: Fri, 14 Apr 2023
The International Science Council (ISC) released a policy brief ahead of its participation at the United Nations 2023 Water Conference, held in New York, USA, from 22 to 24 March 2023, co-hosted by Tajikistan and the Netherlands. 
The ISC's policy brief highlights the importance of science and actionable knowledge in responding to current global water crises as well as emerging and future challenges pertaining to water security. The document groups the numerous water challenges into four main categories, all of which include associated examples, focal areas and appropriate scientific responses. Thanks to the collaboration of leading experts in the field of water security, this policy brief aims to efficiently engage policy and decision-makers, as well as other stakeholders at the UN and in Member States, by translating scientific insights into tangible improvements, therefore supporting the water-related Sustainable Development Goals (SDGs) and the achievement of the 2030 Agenda.
Drawing on the expertise of its broad-based membership in the natural and social sciences as well as technology, the ISC is prepared to provide integrated, independent and evidence-based advisory support to UN-Water, other organizations of the UN system, and to Member States as needed to achieve SDG 6 and other relevant SDGs.
The Four Categories Explored in the Report 
Category 1: Persistent water problems with known solutions
This category encompasses regional or local water problems for which proven solutions are already known and routinely practised in some places but are not implemented.
Category 2: Identical challenges requiring differentiated solutions
Water issues in this category, like water scarcity or water pollution, appear to plague many different parts of the world. However, similar cases occurring in dissimilar locations can often have unique causes requiring adapted solutions. 
Category 3: Rapid changes requiring new solutions
This category comprises current and emerging water issues related to rapidly changing environmental conditions, such as weather and climate, and socio-economic conditions, including urbanization, demographic change and the expanding global middle class. While underlying causes are being increasingly understood by science, new and more effective solutions still need to be developed.
Category 4: Addressing emerging and future water issues
This category relates to emerging or future water issues that are not yet sufficiently understood or known and for which practical solutions are still to be developed.
Read ISC's Policy Brief here.
---
IPSA Research Committee 52 on Climate Security and Planetary Politics also examines how climate is framed as a human security issue (linked to health, poverty, displacement, migration, hunger and conflict), how it is used as political capital in global geopolitics, and how it continues to shape development policies, investment strategies, geopolitical relations, and human security thinking and approaches. To join the mailing list, take part in RC52 activities, or submit a question to the research committee, please write to the chair, Professor Steven Ratuva at steven.ratuva@canterbury.ac.nz.