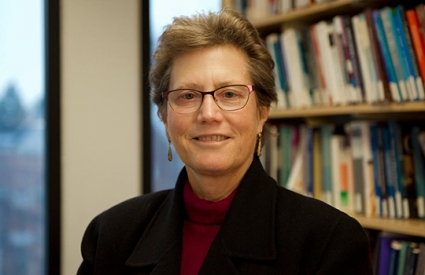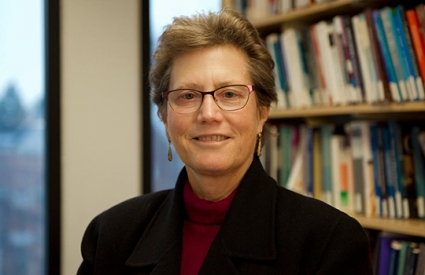 Helen Milner Elected President of the International Studies Association (ISA)
Publication date: Tue, 08 Jan 2019
We are pleased to share that Prof. Helen Milner, former IPSA President (2012-2014), was elected President of the International Studies Association (ISA). She will serve a one-year term that will begin in 2020 and conclude in 2021. On behalf of IPSA and the global political science community, we congratulate Prof. Milner in her new position.
"I am greatly honored to be elected president of the International Studies Association. ISA is a truly international and interdisciplinary organization, and this makes it very important. The study of global politics, economics, and society is ever more valuable these days. I hope that I can make a large positive contribution to ISA" Prof. Milner stated.
In her Candidate Statement, Prof. Milner explained that her "central interest has been in fostering the development of social science around the globe, but especially in the developing world where democratization and globalization have touched many countries recently. Associations that can help scholars around the world to maintain academic freedom, enhance teaching, collect and analyze data, and facilitate publishing high quality research from all over the planet are critically important".
To help promote these goals, Prof. Milner has served in the past on the board of several international organizations including IPSA. She was the American Political Science Association (APSA) representative elected to the IPSA from 2006 to 2015, where she served as a member of the Executive Committee, Vice-President, then President and Past President. As a member of IPSA, she was also nominated to serve on the board of the Global Development Network (GDN) and has been part of its Executive Committee for close to six years (2013-19).
Prof. Milner summarized her objectives as ISA President as follows: "I hope that as president I can help ISA in advancing its main missions of creating more knowledge about international, transnational, and global affairs and fostering the exchange of diverse ideas and initiatives among all those involved in the teaching, research, and practice of International Studies".
Helen Milner's biography:
Professor Milner is the B.C. Forbes Professor of Politics and International Affairs at Princeton University and the director of the Niehaus Center for Globalization and Governance at Princeton's Woodrow Wilson School. She was the chair of the Department of Politics from 2005 to 2011. She has written extensively on issues related to international and comparative political economy, the connections between domestic politics and foreign policy, and the impact of globalization on domestic politics. She is currently working on issues related to globalization and development, such as the political economy of foreign aid, the "digital divide" and the global diffusion of the internet, the resource curse and non-tax revenues, and the relationship between globalization and democracy, in Africa and the Middle East.
For more information: https://scholar.princeton.edu/hvmilner/home
*Photo credit: Princeton University