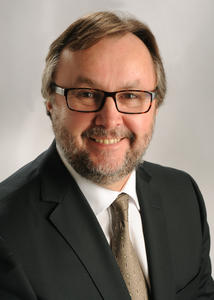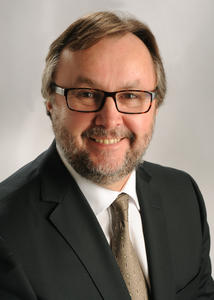 Guy Lachapelle, Contributor to Queries - The European Progressive Magazine
Publication date: Wed, 08 Apr 2015
Secretary General Guy Lachapelle published an article titled "Good Left-Wing Governments Craft Good Policies!" in Queries - The European Progressive Magazine. His contribution was first published on March 23, 2015. Other contributors to the magazine include political science experts, professors and elected officials within European governments.
For more information on the magazine: http://www.queries-feps.eu/
***********
GOOD LEFT-WING GOVERNMENTS CRAFT GOOD POLICIES!

"Statesmen are full of good intentions; they simply don't know how to go about them." (Montesquieu)

The left-right axis remains crucial to a proper understanding of the evolution of modern-day society because it allows us to distinguish governments that favour collective development from those that believe in the power of market rules to reduce social inequality.

Over the years, however, the technocratic/bureaucratic state has given way to the "negotiator-state", in constant arbitration between different social groups. A number of governments have allowed themselves to simply go with the flow without really thinking about how to improve the lives of citizens or curb inequality.

Any exploration of the concept of governance in today's world involves asking whether there is a difference between the policies of left and right. This kind of debate is vital in refocusing the message of the left and gives rise to the key question of how the left should govern if it is to do so successfully. The art of government, especially on the left, lies in seeking to re-establish the state and government administration as one of our core concerns to ensure that all citizens can expect to see their governments serve the common interest.

GOOD governance

Good governance now hinges on the idea of restoring the badge of honour once worn by the state and civil servants, and making them a cornerstone of planned reforms.

Over the past few years, we have become nothing more than "customers" of the managerial state. As a result, the very idea of New Public Management has not only undermined the relationship between state and citizen but has also introduced tunnel-vision criteria targeting effectiveness and efficiency that often fall wide of the mark when it comes to improving services and quality of life for citizens.

SUCCESSFUL LEFT-WING GOVERNMENT IN THE EARLY 21st CENTURY

Unable to straighten out public finances or to offer innovative, consensual policies and adapt to new changes in society, the modern state once again finds itself in search of social democratic parties able to chart a safe course for citizens.

The left needs good governments able to craft good policies! The problem is that politicians no longer know how to go about the task and are often dragged into debates that divide the population. The thrust of the matter is that the left must re-establish the state as its core concept in order to better manage change and put forward effective policies.
***********
About Queries
The first progressive european opinion magazine ever made
"Look at newsstands: you will find dozens of magazines, staples of the foreign press, but no European opinion magazine. At a time when Brussels has become an easy scapegoat, as the Member States compete instead of helping each other, the vast majority of European citizens continue to depend on national media and is immersed in national perspectives. We felt it was our duty as a policy centre receiving funding from the European Parliament to take action at our level."
Massimo D'Alema – President of FEPS & Former Prime Minister of Italy
Queries includes more than 120 pages dedicated to European affairs, including contributions from renowned economists, politicians, sociologists, artists, etc. Half magazine, half book, it analyses all questions related to Europe through a wide range of angles and perspectives, intending to stimulate the debates by taking sides. Produced by an independent board of journalists, it provides readers with explanations and references, visions that go farther than mainstream thinking.