Politics and Governance
Rising to a Challenge? 10 Years of Parliamentary Accountability of Post-Crisis EU Economic Governance/9/3
ISSN: 2183-2463
Publication date: Aug 2021
Deadline: Thu, 15 Oct 2020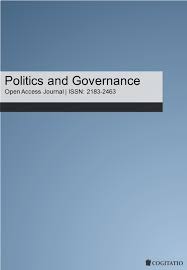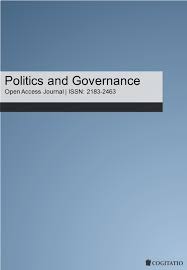 Journal/Call for Papers Description
As a result of the Euro crisis, EU economic governance has been reformed and EU institutions have gained new competences regarding national budgets, with the European Semester—the annual cycle of economic surveillance of the member states—being the most prominent example. This poses an accountability challenge: While budgetary powers in the Semester formally remained with national parliaments (NPs), the Commission and the Council have acquired stronger powers to influence national budgets. As a result, NPs' policy-choices today are increasingly constrained. Controlling the processes at the EU level seems difficult, though. The two-level game nature of the Semester makes it very hard for NPs to evaluate their governments' behaviour in EU negotiations. Instruments to control the Commission and the Council are even more limited. Still, by providing independent information and forecasts, newly created independent institutions like the fiscal councils may help parliaments to rise to this accountability challenge.  
Against this background, this thematic issue will address the following research questions: How has parliamentary accountability of the European Semester evolved over the years and how does it work in practice? Have parliaments met the challenge by adapting new modes of accountability? How can we explain potential variation between but also within parliaments (over time through institutional learning, between governing and opposition parties)? Which factors have been fostering or preventing adaptation? Finally, what is the result of this process—is EU economic governance today more democratic than 10 years ago?
Contributions are asked to address these questions by focusing not only on the amount, but also the substance of the interactions between parliaments and executives. Analyzing these interactions—like debates, hearings, etc.—our issue will address one of the main weaknesses of the literature so far, which paid only limited attention to the practice of the existing accountability mechanisms.
Instructions for Authors: Authors interested in submitting a paper for this issue are asked to consult the journal's instructions for authors and submit their abstracts (maximum of 250 words, with a tentative title) through the abstracts system (here). When submitting their abstracts, authors are also asked to confirm that they are aware that Politics and Governance is an open access journal with a publishing fee if the article is accepted for publication after peer-review (corresponding authors affiliated with our institutional members do not incur this fee).
Open Access: The journal has an article publication fee to cover its costs and guarantee that the article can be accessed free of charge by any reader, anywhere in the world, regardless of affiliation. We defend that authors should not have to personally pay this fee and advise them to check with their institutions if funds are available to cover open access publication fees. Institutions can also join Cogitatio's Membership Program at a very affordable rate and enable all affiliated authors to publish without incurring any fees. Further information about the journal's open access charges and institutional members can be found here.