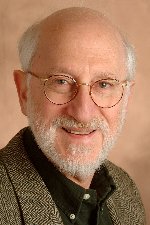 On this site, and in the homage IPSA offered him at its 2012 World Congress in Madrid, friends and colleagues spoke affectionately and knowledgeably about Serge, as they knew him over the years. They recalled the meticulous and inspiring professor, whose students still return for friendship and counsel. They praised his influence on the French political science community, encouraging young scholars to engage with their international colleagues, promoting a distinctive European approach to political science. For several decades, Serge served the French Political Science Association, steadfastly supporting its flagship Revue Française de Science Politique, sitting on its Council, representing it on IPSA's Council and Executive Committee. He was among the founders of the European Consortium for Political Research, along with Stein Rokkan, Jean Blondel, Norman Chester, Hans Daalder, Richard Rose, and others.
Some recall his long service at Sciences Po Paris, where, as Secretary-General and Scientific Director for a quarter of a century, he helped shape and adapt the venerable institution, expanding its library, establishing research centers in economics and in history, preserving the bookstore to serve students and faculty, creating a renowned academic press.
Their tributes highlight the essential role that Serge has played for sixty years in IPSA. He served as Secretary-General in difficult times, and worked tirelessly — and without the aid of the superb Secretariat we have today in Montreal — to organize four IPSA World Congresses. The homage we offer to Serge is in reality a celebration of IPSA and all those who have made it what it is today.
It has been my good fortune and immense pleasure to work side-by-side with Serge these past thirteen years. I am so thankful to Ted Lowi, who suggested me to Serge when he was looking for a collaborator and eventual successor in 1998. Returning to the classroom after three years as Dean of Academic Affairs at The American University of Paris, I was yearning for new challenges. In April 1999, the Executive Committee's Search Committee followed Serge's recommendation and appointed me Associate Editor, allowing me to work with him, and bringing me into the IPSA family.
Serge began with the Abstracts from the very beginning (1951), working with Jean Meyriat, and eventually becoming Editor in 1963. Under his astute and responsible stewardship, IPSA took over the publication of the Abstracts, which became not only financially self-sufficient, no longer needing a subsidy from IPSA, but a net (and substantial) contributor to IPSA finances. In short, while teaching at Sciences Po, writing occasional articles for conferences, journals and collected works, serving as Sciences Po's Secretary-General and then Secretary-General of IPSA, Serge also found time to manage the Abstracts — single-handedly!
When I began, Serge patiently showed me how we produce the Abstracts, transmitting to me his rigorous insistence on accurate citation, providing the necessary cross-references to assist the researcher. His vision was truly global: to cover as many journals as possible, in all languages, from every corner of the world. We shared the perfectionist's obsession with grammatical clarity, essential to ensure that the non-native English reader could comprehend the writing of a non-native English author.
When I eventually became Co-Editor and then Editor, Serge continued as Co-Editor, but remained indispensable. His phenomenal institutional memory and extensive knowledge of the history of the Abstracts' relations with the more than 900 journals we cover are essential to managing our day-to-day work. His remarkable language skills (fluency in Romanian, French, English, Spanish, Portuguese, Italian, German,  some familiarity with Russian, the Scandinavian languages, etc.) are also crucial in dealing with the extensive variety of articles selected for the Abstracts. Together, we have expanded the Abstracts' reach, covering new journals as they appeared, negotiating with new marketing partners, speeding up and digitizing the work process to get the Abstracts to our readers more rapidly.
At least as important to me though is the personal relationship that has grown between us. It seems our lives were destined to intersect: in the 1970s, before I had ever met him, I was teaching a course in American Politics at Grenoble's Sciences Po that Serge had taught before me. And, like my grandfather, he was born in Bucharest.
As I began working with him, we quickly discovered that we also share a political and philosophical outlook, anchored in a secular cosmopolitan humanitarianism. Every week, I look forward to our working together, and am enriched by our wide-ranging conversations on all matter of topics, but especially American and French politics.
Outside our office — around Sciences Po and the Political Science community in Paris, on the boards of several institutions — Serge is widely respected not only for his extensive knowledge, his insights, his wisdom, his modesty, his unquestionable integrity, his good nature — qualities we all know him for — but he is also admired for his humanity, his kindness and generosity, his courtesy and consideration of others, his humility (witness the difficulty we have had getting him to accept an IPSA honor).
Perhaps more importantly, I have seen another dimension to this extraordinary, yet unpretentious, man. On numerous occasions, I have watched him work behind the scenes, discreetly and confidentially, to help others in need. When a former colleague ran into financial difficulties, Serge made a "loan" he did not expect to be repaid. And he enlisted social services to help find the person more affordable housing. He has on several occasions intervened to arrange an equitable solution for a colleague demoted, transferred or abruptly dismissed. Most often, the person he aids is completely unaware of his guardian angel's actions on his behalf.
You have only to witness — as I have — the respectful greetings of the Sciences Po staff when he passes, to understand how much he is appreciated, not just as a former administrator, but as a friend and colleague.
A saint? He would recoil at the thought! No… he's just an extraordinarily decent human being, the kind we all aspire to be. You can understand why it is not just on a professional level that Serge remains a personal model for me every day.
In conclusion, allow me to express my enduring gratitude to IPSA and successive Executive Committees for granting me the privilege and joy of working with Serge Hurtig.
Paul Godt
Science Po Paris
Editor International Political Science Abstracts